14 Mar •

2

min Read

Matt's Guide to Rubbish Removal
The best way to get rid of unwanted rubbish in Sydney is to hire a skip bin
In this article, we take a look at the best options for hiring a skip bin in Sydney and answer many of the frequently asked questions that we come across.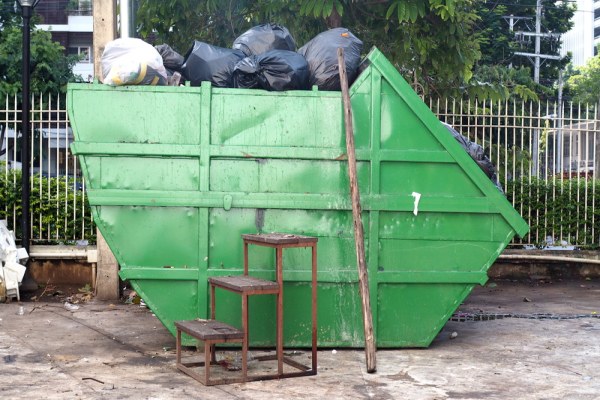 Why Hire a Skip Bin?
If you're tackling a project that will produce a lot more waste than your weekly rubbish limit allows, then you'll need to come up with a way to store and transport it all.
Skip bins have many benefits when it comes to rubbish removal. They give you a designated space to store your rubbish so that you can reduce stress and clutter; they come in many different sizes to suit your needs and they are easily accessible – you can even book online! Matt's Skip Bins makes hiring a skip bin even easier. We deliver the bin to your location and pick it up to dispose of your waste for you.
Skip Bin FAQs
Below we'll go over some of our more frequently asked questions.
Can I put all kinds of waste in one skip bin?
Sure! You can put a lot of different kinds of waste together, but you may find it more cost-effective and environmentally responsible to separate your waste into recyclables. For the most part, not all the waste will be going to the same place.
What are the different types of waste?
Waste can be categorised into five different types:
What, specifically, can I put in my skip bins?
This depends on the type of waste we're talking about, so we'll go over the specifics below.
For general waste, you can put in: Most general household waste, cardboard, clothes, toys, furniture, plastic, metal, light timber, appliances, light green waste etc.
For mixed heavy waste, you can put in: Waste from household or industrial renovations including mixed concrete, bricks, soil, tiles, timber, gyprock, general waste etc.
For bricks and concrete, you should stick to those materials. Discuss it with us first if you want to add in roof and floor tiles, pebbles, rocks, slate, pavers or blocks.
For dirt and clay, keep it simple – just dirt and clay only.
And for organic waste, you can put in grass and tree clippings, branches, wood chips, bark and light timber.
What should I leave out of my skip bins?
For general waste and green waste, you should leave out: Bricks, carpet, concrete, soil, tiles, timber sleepers, food, liquid, asbestos, fibro, mattresses, gyprock, palm tree trunks/stumps, poly (coolroom material) & tyres (unless still on rim).
If you're putting bricks and concrete or dirt and clay in a skip bin, if you want to save a little money, do not put in any other materials.
Organic materials should exclude: Tree trunks/stumps over 150mm in diameter, palm trunks/stumps, timber sleepers, soil/dirt/ rock and general waste.
*For more information about the do's and don'ts of skip bins, read more here.
For more information about how to use skip bins for rubbish removal, get in touch with Matt's Skip Bins today. Call us on 02 4708 2927 or book a bin online.