18 May •

3

min Read

Skip Bins Do's and Don'ts
When you need to get rid of quite a bit of waste, you'll want to hire a skip bin in Sydney. Hiring a skip bin is a great way to temporarily have access to a large and easy way to dispose of a lot of waste. However, having a skip bin at your disposal doesn't mean that you can do what you want or even throw away anything you want.
At Matt's Skip Bins in Sydney, we see a lot of rubbish removal. We understand the importance of putting waste into categories so that you are safely and responsibly disposing of it. Most waste categories can mix together but you might find it more cost effective to sort through the waste and separate certain recyclables if you have enough.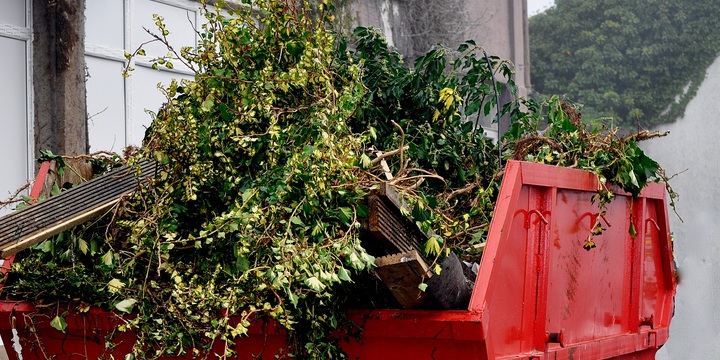 The Two Major Do's and Don't's
The major Do when it comes to skip bin hires in Sydney is to sort your waste as often and as efficiently as you can. Don't just throw everything into one container and think that it will all be ok because it's all going to the same place. Because it is not all going to the same place.
Do safely sort through your waste because this will help you avoid any extra fees accrued from disposal facilities or rubbish removal companies.
The Different Waste Categories and What's Allowed in Them
When it comes to categorising your waste, there are a few niches that you can separate your rubbish into. There is:
General Waste
Mixed Heavy Waste
Bricks & Concrete
Dirt & Clay
Green Waste
General Waste
Do: When it comes to general waste you can definitely throw household waste, cardboard, clothes, toys, furniture, plastic, metal, light timber, appliances, and light green waste in the bin. It is important that you place anything metal or any appliance, batteries, radiators, dry car parts, etc. towards the top of the bin for recycling purposes, but just not above the rim.
Don't: You can forget about putting in bricks, concrete, soil, tyres (unless still on the rim), mattresses, asbestos, fibro, food, liquid, timber sleepers and tiles into your bin.
Mixed Heavy Waste
Do: This is basically household or industrial renovation waste, like mixed concrete, bricks, soil, gyprock, general waste, tiles and timber. All of this and more can go into your bin.
Don't: Food, liquid, tyres (unless still on the rim), poly, fibro and mattresses are some of the big things you can't put in this bin.
Bricks and Concrete
Do: This is bricks and concrete- specific skip! If you want to throw in things like roof and floor tiles, pebbles, rocks, slate or pavers, and blocks, make sure you check with us when we're giving you the quote.
Don't: There's no room for any other waste in this category. Not even dirt.
Dirt and Clay
Do: It's pretty self-explanatory- just dirt and clay here.
Don't: Nothing else allowed here. This is very strict, so make sure there is no grass or other contaminants.
Green Waste
Do: Green waste means organic waste, like trees clippings, grass, branches, woodchips, bark and light timber.
Don't: Don't put in trunks or stumps that are over 150mm in diameter. Also, keep timber sleepers, soil, dirt and rocks out.
Think you're ready to hire a skip bin? Check out our bin sizes and book a bin online! If you have any enquiries, please call us on 02 4708 2927.