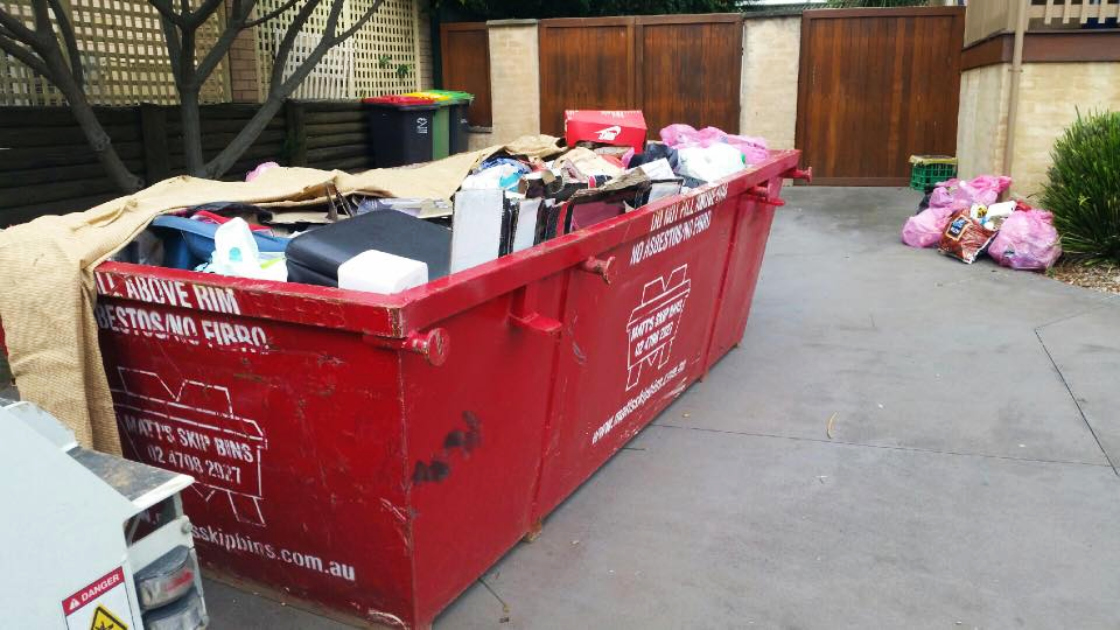 17 Jun •

3

min Read
At Matt's Skip Bins, our bins are spread across Western Sydney. From skip bins hired in the Blue Mountains through to The Hills area, our skips have covered many households. Because of this, we have had pretty good insight on the average waste found in Sydney households and can tell you where to start when cleaning out your home.
While some waste can be questionable or rare (see our recent blog where we discuss the odd objects we have found!), there is a general list of typical items we often find that you would have in your own house.
Are you looking to declutter your home? Start with this list of typical waste found in the majority of households.
Old clothes and toys
In the average family home, there are at least two children. But no matter how many you have; kids are always guaranteed to produce waste over time as they grow.
Naturally, kids will grow physically and mentally. This means not only will they outgrow their clothes, but they will also grow past their toys in time. If you want to clean out your home, we guarantee that starting in your children's room will be an efficient way to begin.

From their cupboards to their toy box, you will undoubtedly need a big waste solution, especially if you have more than one child.
Offered in multiple skip bin sizes, our general waste bin will be sure to cater to your needs.
Outgrown and forgotten furniture
Just like children, you and your family as a whole will outgrow furniture. Inevitably, furniture will start to get old and slowly wear down over time and may obtain stains and marks due to frequent use.
Not only that – trends and styles change, so you will more than likely want to replace it at some point. Moving is also a reason for furniture to be thrown out. Whether you have opted for new furniture or simply have no room, many pieces may find themselves sitting and collecting dust in storage or garages.
If this sounds like your home, then it is time to be out with the old!

Big bulky furniture can be hard to get rid of, but with skip bins, the job is made easy! For the biggest of cleanouts with massive units of furniture, a 10 or 9 cubic metre skip bin would do the trick. We also have medium and small bin sizes to suit your needs.
Overgrown backyard green waste
Another thing that keeps growing on your property is the greenery! This means, for people with front and backyards, there comes a time when decluttering and conquering overgrown bushes and trees become necessary.

This is especially true for many properties around Sydney. Households on acreage in the Hawkesbury or hidden up in the bushy terrain of the Blue Mountains will certainly relate.
Look out the back or at the front and have a look. Is your outdoor area slowly becoming a jungle? It is time to clean up and cut down!
If you find yourself needing to get rid of piles and piles of grass cuttings, branches and leaves, then a green waste skip bin would be what you need. We also offer dirt and clay bins for those going that extra mile and making exterior renovations.
---
For all your skip bin needs, give Matt's Skip Bins a call. From cleaning out the typical waste found in your home to gutting out the entire interior for renovations, our skips can make your waste issue that little bit easier!
Book a skip through our website or give us a call on 02 4708 2927.