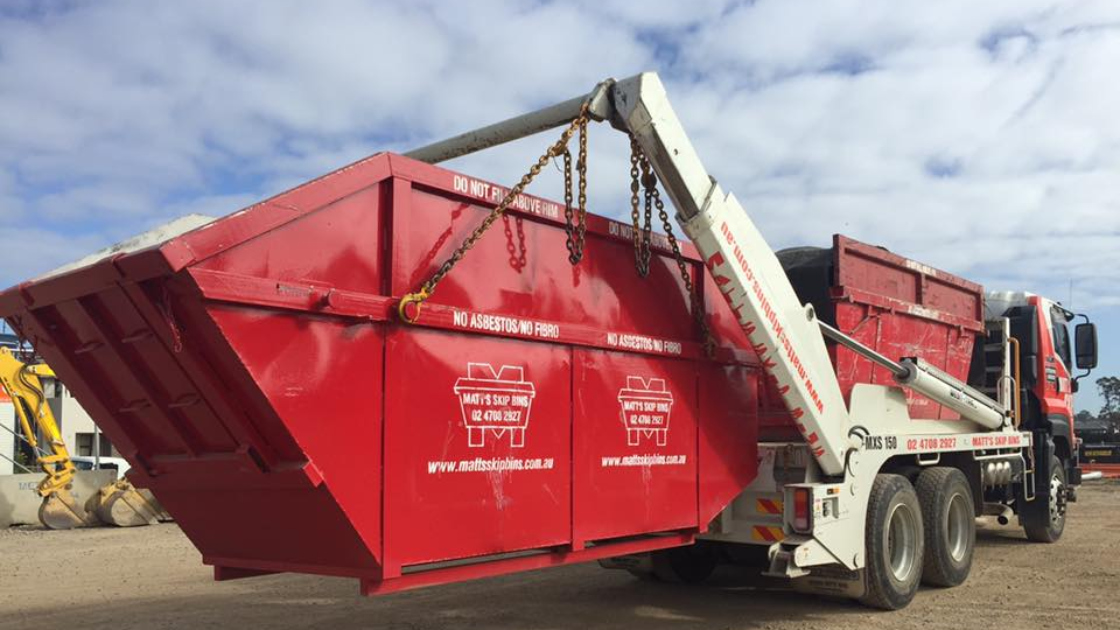 23 Mar •

3

min Read
When building or renovating, it is crucial to ensure you are correctly managing the site's waste disposal. It is not only necessary as it contributes to protecting the environment, but it also guarantees that you are following environmental laws and procedures.
Luckily, when you hire Matt's Skip Bins, we guarantee to dispose of your waste correctly with the convenience of taking the rubbish away and handling it for you.
For more information on how to manage your waste disposal, have a look below.
Environmental reasons
By not correctly disposing of waste, you are contributing to poor environmental factors such as littering and pollution. Having a waste solution and practising recycling can help reduce litter and the amount of waste being sent to landfills.

Through ordering the right skip bin, we can handle the recycling part for you. For example, if you have massive amounts of bushes and branches left from a landscaping project, our green waste skip bin will provide you with a practical solution that makes a difference as we take your green waste and use it for compost.
Furthermore, waste needs to be properly managed. Otherwise, it can pollute the environment. When left in the environment, it may result in pollution, chewing away at the quality of our ecosystem, impacting wildlife and potentially reaching the ocean.
To make a positive impact and stop this from happening, it is highly recommended you enforce and invest in strict waste solutions.
Legal reasons
Waste disposal is a crucial necessity that must be followed to minimise any harm to the environment or human health. Without proper waste disposal methods and procedures enforced in the workplace, you can get in serious legal trouble.
Policies and regulations are enforced to ensure waste management is followed.
Legally, businesses are obligated to manage and dispose of their waste according to the regulations. Failing to produce a quality waste management system can consequentially result in legal action if caught or in the event of a negligent incident.
To avoid being caught up in a legal dispute, we recommend hiring a reliable solution such as a regular skip bin.

At Matt's Skip Bins, we understand waste can be constant. That is why we offer the service of regular skips, ensuring you are always covered and never without a bin. All you need to do is see to it that the rubbish makes it to the skip and let us know when you need a new bin!
Workplace safety
A massive health and safety issue in the workplace environment is waste. If waste isn't taken care of properly in a workplace, employees and even civilians could trip or injure themselves. This is especially true for worksites and yards with demolition and large volumes of waste sitting around.
In any workplace, whether it be inside or outside, the safety of employees is paramount. From clear walkways to clean workspaces, there are many reasons you should eliminate the amount of waste accounted for in the working environment.
To get on top of potential trip hazards, it is ideal you get a waste solution that will help you maintain a clean and clear environment.
Skip bins are ideal for these scenarios, offering a large volume of space to chuck materials that create a risk. It will also help limit possible incidents in your workplace, deterring any legal action.

---
Now you understand the importance of managing waste disposal, it is time you go ahead and get a solid solution to avoid any potential issues! From regular skips to a one-off bin, order your skip bins online by visiting our website!
For any enquiries, go ahead and give us a call on 02 4708 2927.