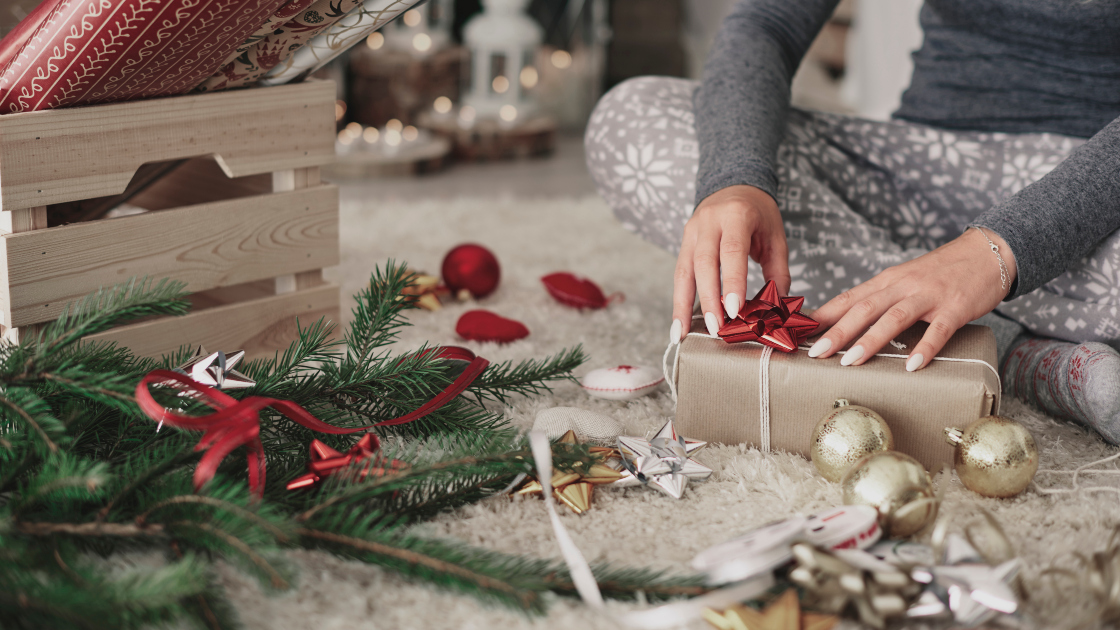 11 Dec •

5

min Read
And just like that, we are about to head into Christmas and are already nearing the new year!
Generally one of the busiest times of the year, December has well and truly begun!
From welcoming extended families to the kids' endless rounds of Christmas presents, there are many exciting things to look forward to!
As fun as the holiday season may be, there is plenty of rubbish that turns up as a result. To get on top and limit your waste this holiday, follow the handy tips below.
Clean and be prepared
In this time of the year, it is common to have visitors come over for parties and visits. With friends and family often coming over to celebrate, it is a great idea to clean your house. This is to prepare for the new presents and maybe even some overnight guests!
Do you have enough room for a wave of new items? Or perhaps enough space in the spare room for your guests?
If not, it would be a good idea to make sure your house is clean and open by chucking out unwanted and unused items!
Usually a time where kids get abundant of bulky presents, like new toys, it is highly recommended to go through the family's cupboards and boxes.
You'll be surprised by the number of objects you will no longer need! Going through the garage is also a great idea to generate more storage and space.

It is also a good idea to go through your wardrobes at this time. You will be shocked by the amount of space clothes can take up!
Cut down and throw out items you no longer want or wear. The amount of space you'll save will be a pleasant surprise.
You can even make room for any new clothes you may receive or buy with those handy gift cards.
As for your backyard, it will generally see a lot of use in the warmer weather. So, you may want to give it a clean-up, a trim or even remove those bulky bushes that may have died throughout the year.
This way, you know your property is ready for those warm night BBQs with the kids running around.
For a short and simple cleanout of your property, our 3 cubic metre skip bins would be the ultimate solution to your waste needs this season!
If you decide to do a huge cleanout, we also have bigger options available to suit your needs.
Keep and reuse
During the holidays, households tend to produce a lot of waste! Whether it be gift wrappings or food scraps, you'll be shocked by the amount of waste you could limit.
During Christmas, Australians are said to use more than 150,000km of wrapping paper! That is a lot of paper waste.
Luckily, such materials can be put into the recycling bin for further use. Or if you really want to go that extra mile, you can keep and reuse it yourself!
A great example of this is wrapping paper and gift bags. Untarnished paper and bags from presents can be used the following Christmas!
If you want to be extra crafty, you can reuse unwanted papers around your house such as old newspapers and magazines as gift wrapping.

Furthermore, food, especially at this time of year, can be scarce for some individuals. Therefore, to limit your food waste, we recommend saving any possible foods for leftovers.
Whether you send some homemade food with your in-laws or deliver leftover meals to your local homeless shelter, there are many alternatives available to avoid throwing out quality foods.
If you have leftover cakes, you can even spread the neighbourly love by giving it as a treat or taking it to your next get-together.
By saving untouched food, you are limiting the waste that will otherwise be sent to landfill and giving it further purpose for someone else to enjoy!
Recycle, recycle, recycle!
As good as it would be to be able to reuse all your scraps, there will be a few materials you can't reuse.
From cardboard boxes to ripped up wrapping papers, there are still environmentally friendly waste disposal options!
By recycling as much as you can, you will ensure materials can be used further in the future.
When you hire one of our skip bins online, you can feel assured knowing we take as many recyclable materials as we can to send off for further use.
This also goes the same for common recyclable materials such as cans and bottles. During the summertime, it is normal to crack open a beer or a can of soft drink while you have a pool party or family BBQ.

Whether it is from an Australia Day celebration or new year's party, you may find yourself with a large number of empty cans!
If this happens to you, we recommend making sure these items don't go in the general waste receptacle and go straight into the recycling bin.
This way, you know it is definitely going to the right waste source. You can even take it to a bottle collection point where it will be recycled. And you will even be gifted with a few cents per item!
Maybe you are planning on doing a backyard project or installing a new pool during your time off.
Did you know you can also recycle the dirt that may be accumulated? The same goes for your green waste!
To do this, hire one of our dirt and clay or green waste skips to ensure your leftovers are being used once it leaves your property!
---
Found a way you can reduce your waste this holiday season? Whether you will be reusing your wrapping paper or recycling all the empty bottles from your feast, there are plenty of ways you can contribute to limiting your waste.
If you need a skip bin to clear out your rubbish this holiday season, give us a call on 02 4708 2927 to speak to one of our friendly staff.
Offering skip bins from the Liverpool area through to the Hawkesbury region, we have Western Sydney covered!
And finally, from our family to yours, the team at Matt's Skip Bins wishes you a safe holiday and a happy new year!