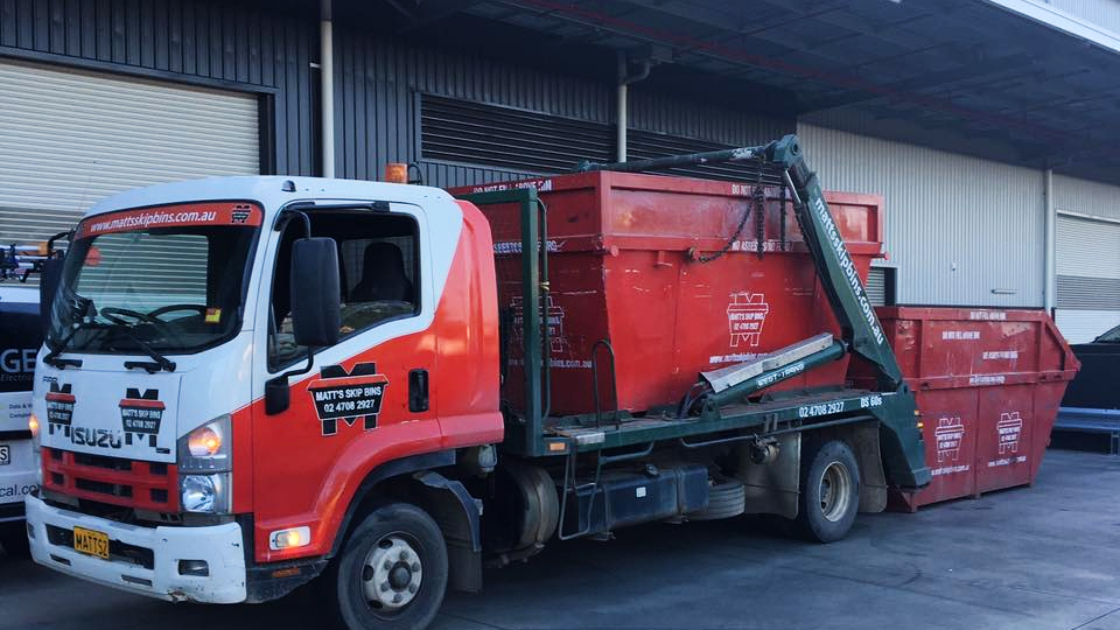 05 Nov •

3

min Read
When it comes to renovations and household clean-ups, a lot of our customers find themselves with appliances they need to get rid of.
Whether you are upgrading or need to dispose of your bung washing machine, you might be unsure of how to get it out of your hands.
Luckily, with Matt's Skip Bins on your side, we are able to help you with your e-waste issue! Unlike some other skip bins in Sydney, our General Waste skip bin can cater to your old appliances in an environmentally friendly way.
Want to learn more about e-waste and how we can help? Keep reading below!
What is e-waste?
E-waste refers to any electronic material that may no longer be needed or is not working anymore. This can include common electronic goods that are found in the average household such as kitchen appliances and washing machines.

E-waste is generally any electronic item that contains non-renewable resources including precious metals such as aluminium, copper, platinum, etc. It also includes recyclable parts that can be reused for future purposes or be sold as parts.
How skip bins get rid of it properly
Due to the hazardous materials that e-waste may contain, it is important that such goods are disposed of properly. With the help of our skip bins, you can do just that!
When it comes to e-waste, we recommend using our general waste type as it caters to such appliances and is offered in a variety of sizes to suit the dimensions of your machine.

Just like all of our skips, we personally take this back to our very own recycling yard where we go through the bin to ensure each item is disposed of properly. Like any other metal object, we ensure this goes through the normal scrap metal process to guarantee it is getting handled properly and that any recyclable material is saved for further purpose.
Why skip bins are the easiest way to dispose of e-waste
The best way to dispose of e-waste is to use a skip bin. This is recommended due to its large space and its strength to hold such a huge object.
When you hire through Matt's Skip Bins, we go the extra mile by providing flexible pick-up services, so you won't have to worry about the hassle of heavy lifting and disposal.

Furthermore, when you put your e-waste in one of our skip bins, you know you are doing your part in helping the environment. After going through your waste in our recycling yard, this will be sent to the landfill and any hazardous materials won't endanger the environment.
Not to forget, we offer our customers the choice of ordering skip bins online, making hiring a skip bin ever easier than before.
---
Have you got e-waste objects you need to dispose of? Hire a skip bin! Offering skip bin hire across Western Sydney, we can help solve all your disposal needs.
To find out more, check out our website or give our friendly staff a call on 02 4708 2927.