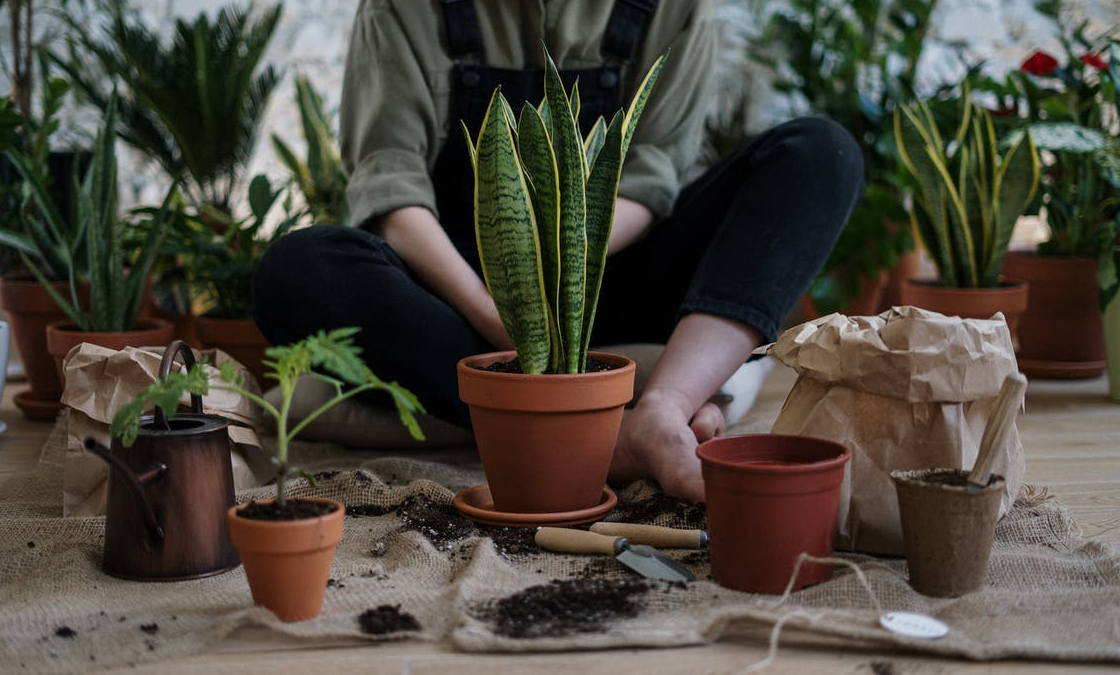 04 Sep •

3

min Read
Close your eyes and imagine the smell of a freshly cut lawn and the vibrant sight of a thriving, neat garden. Satisfying, isn't it?
Now, look outside. Do you get the same relieved feeling? Or do you cringe at the state of your backyard in reality?
Maintaining your backyard is extremely rewarding even if it can feel like an exhausting chore. Not to mention, it is also vital for multiple reasons. Beneficial to your health and safety, putting time and effort into your backyard can make a huge difference to your life.
Don't believe us? Here are some of the reasons why you should frequently invest time and effort into your garden.
Maintaining your garden keeps your home safe
One of the most critical points, if not the most important, is making sure your garden is in top shape to keep you and your family safe from fires and unwanted visitors.
In Australia, fires are a significant danger factor in the warmer months. With common droughts and hot temperatures, spot fires and bushfires are unfortunately frequent with deadly consequences.
To prevent bushfires from impacting your property, it is encouraged to keep your backyard regularly maintained. This includes:
Keeping your grass short
Disposing of green waste such as piles of leaves and fallen branches
Cleaning gutters of leaves and twigs
Trimming bushes and overhanging trees
Maintaining gardens
Observing these simple measures will reduce the risk of your property falling victim to bushfires. This is especially important for large properties surrounded by bushland or dry areas where fires often happen.
Furthermore, cleaning out your backyard and making sure it is kept tidy will help protect your house from any unwanted visitors. Unkept gardens with overgrown grass and bushes often invite snakes, rats or other forms of animals. This can be especially dangerous for you and your family and pets, so it is best to keep your yard clean.
No matter the size of your property, we have multiple skip bin sizes that can cater to your waste requirements. From a small backyard to acreage, we have got you covered.
Cleaning your backyard is good for you mentally and physically
It may seem like a chore but cleaning your garden makes a big difference to your health. Mowing and repetitively lifting all day acts as a form of physical activity. And these activities are also good for your mind.

There is something relaxing about being in nature. Simply digging and pruning outside will increase your serotonin levels, strengthen your immune system and provide you with a healthy dose of vitamin D.
By decluttering and reducing the mess in your backyard, you are creating space both literally and figuratively. This allows you to create a healthy environment that is fresh and productive.
There is nothing better than getting rid of old overgrown weeds and chucking it in your bin or skip! Activities such as removing old, rotten tables and clearing out bushes are great for relieving stress and improving your overall mood.
It also makes your home look appealing on the outside, giving you a satisfying and fulfilled feeling.
Maintaining your garden keeps your plants healthy

To be the proud owner of a blooming garden with thriving plants, always give it some love and attention. This means if you maintain and put a decent amount of effort into your garden, you will be rewarded with healthy plants.
By keeping tabs on its growth and size, you will be able to determine whether it receives adequate sunshine and hydration. With some regular monitoring, mowing, watering and pruning, your garden will love you for it and will result in a beautiful state.
To achieve a clean and healthy garden, we recommend a significant cleanout. By hiring one of our green waste skip bins, you can get rid of all the excess waste in your yard that is stopping it from being a well-maintained and healthy area.
Weekly attention will ensure your garden will look its best. Always remember that it takes continuous effort to keep most plants alive. Going weeks or months without proper maintenance can result in your hard work being reversed.
---
Now you understand the importance of a well-maintained backyard, it is time to get on top of it!
Covering many Western Sydney suburbs, we can help you with your skip bin needs. With lots of vegetation and bush-surrounded properties, we understand skip bins are critical in managing yards in the Blue Mountains and Hawkesbury areas and are more than ready to provide a skip to be used!
To book your skip, go online or give us a call on 02 4708 2927.