16 Feb •

2

min Read

Small Projects Made Easy with Matt's Skip Bins
Planning on doing some small residential or commercial projects, from home renovations to building expansions? There are many benefits to hiring a skip bin to get your job done.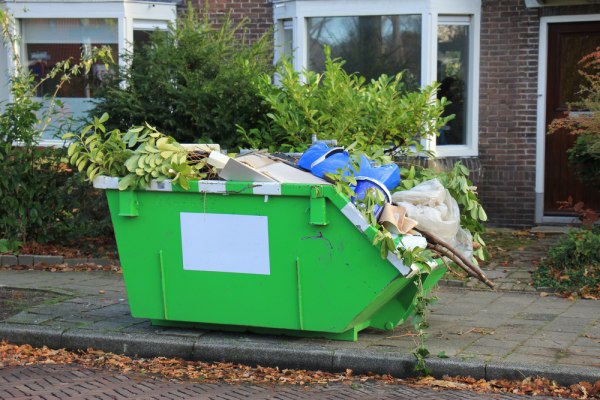 Keep the Clutter to One Space
Nothing is worse than trying to get construction work done in a space that is littered and messy. If you're working on a small project, make your life easier by hiring a skip bin in the size that suits you best. You can leave the skip bin in a designated area where you can easily put all of your waste. Just make sure you get the right bins for different types of waste. This will make it easier to sort your waste types so that you can recycle appropriately.
Skip bins hold a very large quantity of waste, so they should be perfect for small projects.
A Range of Bin Sizes
Even the smallest job can produce a lot of waste. Luckily for you, Matt's offers a range of different bin sizes that will suit all of your needs, both large and small. From 2M to 10M, you have a wide variety of choice and a team of helpful experts to help you choose the right bin size for your project.
Allow Our Team to Take Care of Waste Removal
Our pickup schedule is a bit more flexible than that of your city council. When you hire a skip bin with Matt's, you're not rationing your rubbish into bins every week so you don't go over the allotted amount. You don't have to wait weeks for rubbish collection day, either. Matt's will schedule a time to pick up your skip bin and remove the rubbish for you. If you need collection earlier, just get in touch with us and we'll be right around.
Easy to Book
You don't need to jump through too many hoops to hire a skip bin. In fact, it's a simple procedure. At Matt's Skip Bins, we make it very easy for you to hire a skip bin in Sydney and Penrith. You can even book online.
All you need to do is tell us what type of waste you have, what size bin you think you need, where you want us to deliver it and when we should deliver it and pick it up. Our team works with you to determine the scheduling that suits you best.
Interested in hiring a skip bin for your small residential or commercial project? Get in touch with Matt's Skip Bins in Penrith today. For more information, call us on 02 4708 2927 or simply book a bin online!