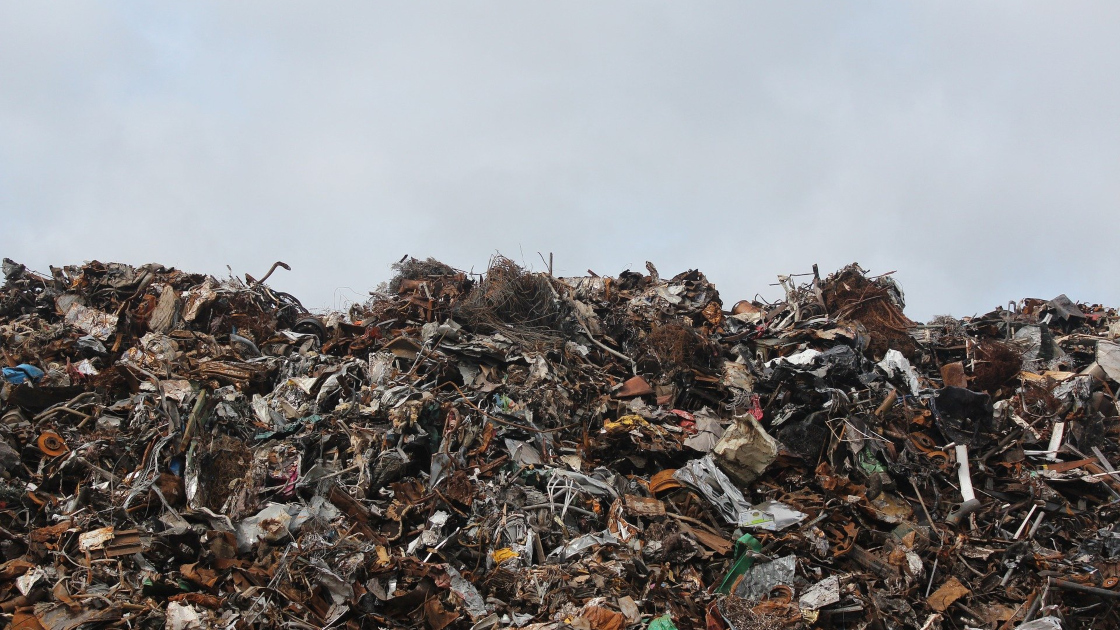 12 Jun •

4

min Read
Waste is something Australians produce every single day without fail. Whether it be from a renovation or from merely cooking dinner, waste is a guaranteed result from daily living and often occurs without us giving it much thought.
But are you aware of how much waste we produce as Australians? Sure, our team at Matt's Skip Bins is pretty knowledgeable of a good amount of waste our city produces, thanks to our skip bins used across Sydney, but that's because it is our living.
You'll be blown away hearing some of the Australian waste stats. Whether you want to be more informed or are looking to teach the kids about their impact on waste and landfill, get ready for an eye-opening realisation below!
Average family waste facts
When it comes to rubbish, we bet your family sees a lot of it. From the packaging of delivered goods to the general food wrappers, it all adds up when you consider how much each person generates.

Don't believe us? Here are some domestic waste facts that may put your household into perspective:
The average household in NSW collects 8.6kg of waste a week per person
NSW households created 3.58 million tonnes of domestic waste in 2017-18
In over ten years, 1.4 tonnes of e-waste is generated by the average Australian family
Each week, the average home puts out 11.2kg of residual waste
Residents dropped off 450,032 tonnes of waste to facilities in 2017-18
An average of $890 worth of food is wasted in each Australian household annually
Households in metro cities are said to dispose of 24kgs of wooden furniture each year
Organic waste facts
A good thing about organic waste, such as green garden waste, is that a lot of the materials can be reused.
At Matt's Skip Bins, we have dedicated organic waste categories, including green waste and dirt and clay. These skip bin types are available to hire all across Western Sydney, which we recycle accordingly and efficiently.
Unfortunately, not all organisations or individuals handle organic waste properly, consequently resulting in a lot of it ending in landfill. Here are some facts about organic waste:
Each year, about 6.7 million tonnes of organic waste goes to landfill in Australia
Only 50 councils in NSW collect green waste
Every year, 3.2 million tonnes of edible food is directed to landfill by Australians
As of 2018, only 3 councils in Sydney have dedicated organic food scrap bin systems
Of the 235,429 tonnes of waste collected by NSW councils in 2017-18, 6% was garden organics
Average households in NSW produce 4.7kg of garden waste per week
In NSW during 2017-18, an average of 3% of organic waste was rejected and sent to landfill due to contamination
Recycling in Australia
One of the most positive things to take out of this is that Australians, including Sydney-siders, are now recycling more than ever.

With the government bringing in programs to encourage recycling—including the NSW government's 'Waste Less, Recycle More' program—funding and awareness is being distributed state-wide.
Some interesting facts about recycling in Australia include:
In 2017-18, 782,032 tonnes of dry recyclables were collected from NSW
7% of recycled waste found in bins between 2017-18 were takeaway containers
The average household has 4.7kg worth of recyclable waste put out each week
Out of the 11,000 tonnes of batteries produced nationally each year, only 3% is recycled
The latest EPA report found NSW residents recycled 47.4% of their domestic waste in a year
Each year, three-quarters of our wardrobe is thrown out, with only 30% recycled/donated
17 billion bottles and cans are used by Australians each year, with less than half recycled
Materials in our landfill
When it comes to landfill, you'd be surprised what waste contributes to it. It is highly important—not just in Australia, but across the world—that limited waste ends up in landfill.

Below are some facts that breakdown and give you a good idea of the waste currently in and being sent to our landfill facilities:
41 million tonnes of the 1.88 million tonnes of waste that went to landfill in 2017-18 was residual
Residents dropped off 123,572 tonnes of organic waste to facilities in 2017-18
On average, 10% of NSW waste is incorrectly taken from recycling to landfill due to contamination
10MT of the 21MT in landfill is organic (food, green waste, wood etc.)
Soft plastic makes up for 85% of Australia's landfill
406,000 tonnes of clothes went into landfill between 2016-17
85% of furniture put in council collection goes to landfill instead of being recycled
---
As you can see, one of the leading killers in the Australian waste industry is the large amount that end up in our landfill. If we continue to recycle, our country will benefit greatly.
Have any furniture, garden materials or goods to throw away? Organise one of our skip bins.
When you hire with Matt's Skip Bins, you know your waste is going to a recycling facility to ensure whatever can be reprocessed is saved.
Find and book our skip bins online through our website today. For any enquiries, just give us a call on 02 4708 2927.