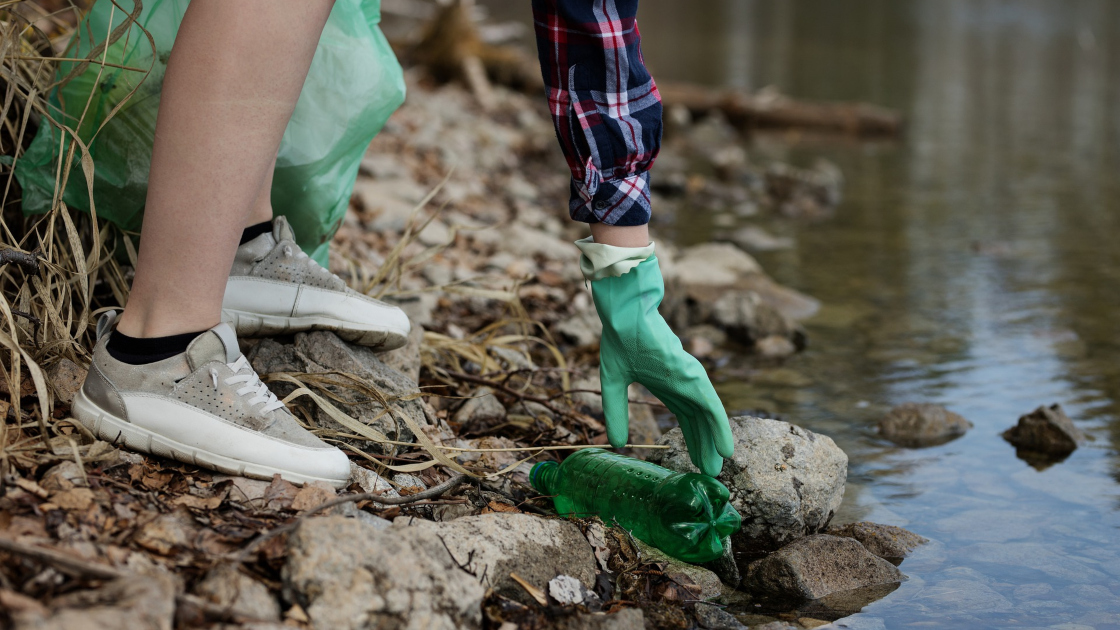 11 Feb •

3

min Read
When it comes to our work, there's nothing more that our team at Matt's Skip Bins supports than cleanliness and appreciation for our environment. That is why we encourage people to do what they can by helping out!
Clean Up Australia Day is quickly approaching – and it is a fantastic way to contribute to a better community. This year, it will be held on March 1st.
This is a great day to remind everyone of the importance of tidying up and reducing litter in the community. You can even get your kids involved and just do what you can to ensure a cleaner environment.
For more information on the event and to discover smart ways of reducing waste, keep reading below.
The event
Held on Sunday, the 1st of March, Clean Up Australia Day is the perfect group activity that not only allows you to make a difference, but also creates a great opportunity to bond with your family or friends.
All you have to do is pick an area you want to clean—be it a park or a beach—and
register your event online
! You can also
join a group
by looking at planned local events near you if you are just looking to give a hand.
As the perfect bonding experience, businesses and schools can pitch in during the week, too!
Businesses can register and take part on the 25th of February to clean up as a group. For schools, Friday, the 28th of February, is the set date to work on a playground or any local area.
This is a terrific event to get involved with as it is a fun way to be active while helping achieve a cleaner environment.
Whether you are registering an event as an individual, school, community or business, it is important to apply online two weeks before your event.
Not only is it free and will allow others to donate or contribute, but it will also give the organisation enough time to send you your kit, full of sanitary and helping tools you can use for the day.
What else you can do
Will you not be able to contribute on the exact day? Don't stress – there are still many other ways you can help out!
If you are looking to donate to the event, simply go to their website! Here, you will be able to donate to the organisation or to an event near you.
Furthermore, we encourage you to clean up any day of the year! You can look at other events on their website throughout the year or start your own at a different time. After all, it is important we clean up as much as we can.
Another thing you can do is limit your waste in the community. This means throwing out your rubbish instead of littering, or even worse, dumping it. This is a huge issue in the community and can be detrimental to the environment!
It's simple – throw it in the bin. Or if it is too big, look for other waste disposal solutions such as skip bins if needed.
Servicing Western Sydney, we provide our skip bins in regions such as Liverpool and The Hills, giving you a waste solution for objects of all sizes.
Alternate waste solutions
When it comes to getting rid of your rubbish, there are other waste-reducing options you can do. A great example of this is recycling.
If you have waste you can use again, we recommend you keep it and use it in the future. From cardboard boxes to old tools, these can be used for other purposes, limiting the amount of waste you produce.
If you find yourself with small food scraps or waste, chuck it in the right domestic bin.
As mentioned earlier, if you want to get rid of large items that can't fit in a simple household bin, a skip may be the solution you need.

Looking for skip bins in Sydney? Matt's Skip Bins can help you! Providing our services across Western Sydney, we strive to deliver our customers a waste disposal solution they can rely on.
Whether you need to get rid of domestic household furniture or materials from a construction site, our team can assist you.
At the end of the day, no matter what you need to get rid of, there is never an excuse to litter! You can always find a solution for your waste.
---
Whether you can participate in the event, simply donate to the organisation or get rid of your waste properly through reliable solutions, every little bit counts to creating a healthy, safe and sustainable environment.
If you are looking for a skip bin, Matt's Skip Bins is here to help you. Offering a large range of bins that will be sure to have a size for you, give us a call or book on our website to organise your skip.