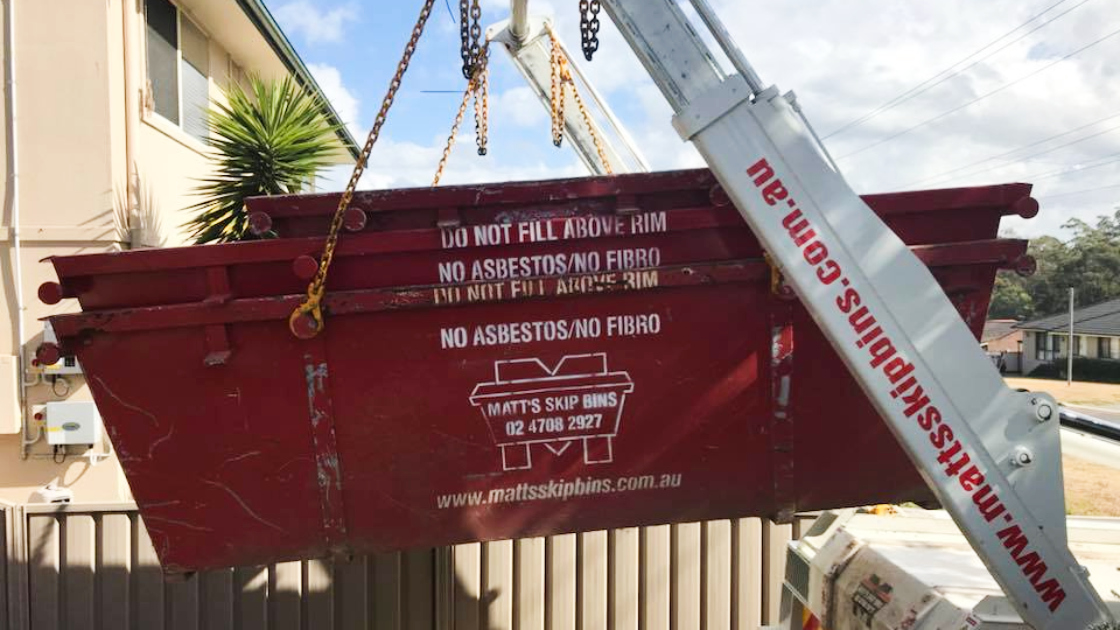 14 Nov •

3

min Read
You may remember we recently helped you find the right waste type. Now, it is time to help you find the right skip size!
With our skip bins available in several sizes, it can be hard to know which one you will need. We break it down into three categories to help narrow down your search!
Within these three categories, you have multiple choices of skip bin sizes to choose from. From the smallest to the largest option, continue reading below to find the perfect size you'll want to order!
Small sizes
When it comes to smaller projects and renovations, you might not need a huge bin. However, it should still be big enough to suit the rubble and mess that's left.
No need to worry, with Matt's Skip Bins, our extensive range of skip bin sizes offers many smaller options!
For the smallest of projects, our 2m skip bin is the ultimate choice. The smallest size available, fits roughly around the same amount as two standard car trailer loads. This makes up to three tonnes, meaning you have plenty of waste to chuck in a small convenient bin.
Need a slightly bigger skip? No worries! We also have our 3m and 4m skip bins available if you feel you need a little more room. These two sizes are perfect for a small bathroom renovation or a site clean-up.

Medium sizes
Have a mid-sized project on your hands? From a sturdy kitchen renovation to an upcoming waste-ridden house move, our medium-sized skip bins are the best options.
If you've got a fair amount of green waste in need of disposal, our 6 cubic metre green waste skip bin would be well-suited for you.
Not only would this size fit the majority of landscaping scenarios, but it is the right size to not be in the way of your backyard or worksite.
Dealing with a slightly larger situation or a commercial site? Ideal for those who have a decent amount of waste that is nearing the larger side, our 8m skip bins would be your best bet.
Not only would this suit a large residential project, but it would also be perfect for shop fit-outs and commercial construction sites.

Large sizes
If you oversee a large renovation or construction site, then our larger skip bins would be best for you. A big project will generate more waste than expected, meaning a large skip bin is certainly required to ensure your worksite is mess-free and any discarded parts are properly disposed of.
Ideal for the largest of landscaping and excavation projects, a 9 cubic metre skip bin will perfectly fit the biggest of dirt and clay needs.
Being able to accommodate nine standard car trailer loads of rubbish, you could use this size for factory clean-outs and large-scale construction situations. This would also be your biggest and best choice for any large brick and concrete needs on building sites.
The largest available in our collection is the 10m skip bin. It can hold a whopping 10 standard car trailer loads of rubbish, making this a size designed for holding the biggest of waste items.
It is also a great waste solution for any large green waste accumulated from a massive garden clean-out.
From full-scale home and commercial renovations to construction sites and deceased estates, this size is one that will fit all your waste needs.

---
Figured out the size you need? If you are still unsure about the size you should order, give our friendly staff a call on 02 4708 2927 so they can help narrow down the skip bin size you require.
Alternatively, if you have found the size you need, feel free to jump ahead and conveniently book your skip bin online.