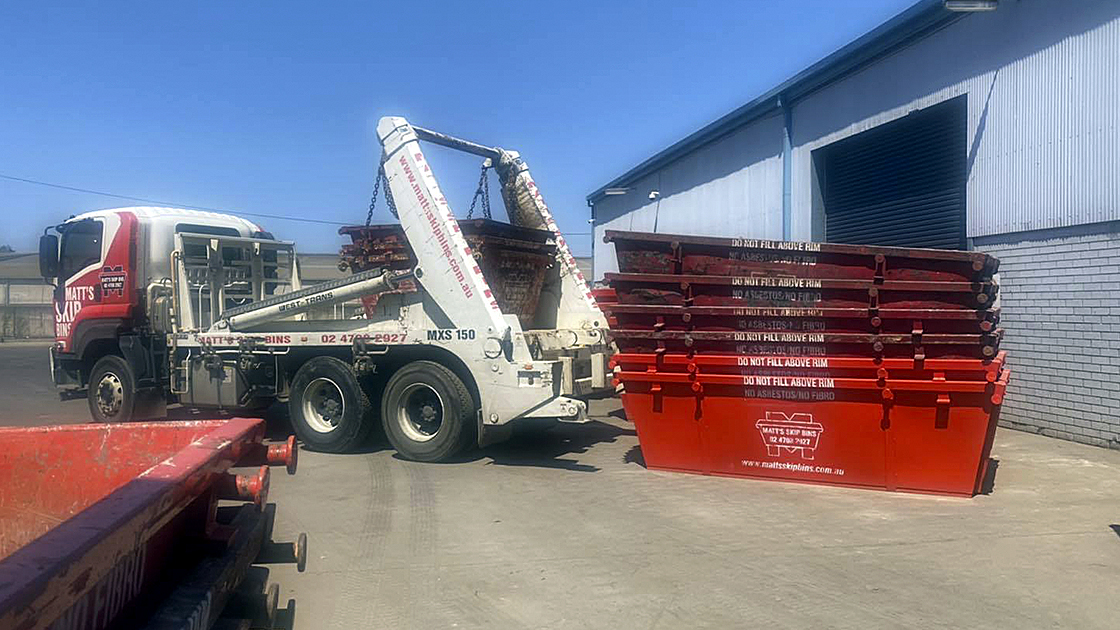 19 Apr •

3

min Read
Is your workplace building up a collection of old junk that takes up unnecessary space? You may be well overdue for a sturdy skip bin visit! Yes, you need the waste taken away by a large waste solution, but where to put the skip, you wonder?
We understand just how busy the worksite can be as a business ourselves. With everyone buzzing around and working hard, it can be hard to find a clear space for a skip bin. But not to worry, Matt's Skip Bins has catered to several businesses with skip bin hire in Sydney and can give you a few ideas that will guarantee a solution to work for you.
Here are our suggested places to keep your skip during your hire.
Place in the yard
Does your business have its own property with a fair bit of vacant space? If you have room in front of your office or to the side of your building, this may be the perfect spot to place your skip bin. You can place it anywhere, really, as long as our truck has enough space to get it there.

This is an ideal spot to place a skip bin as the yard of a private business property is generally gated, making it a safe choice. It allows you to place it where you deem fit in the open, but it keeps neighbours away from taking advantage of your waste solution for themselves.
Keep in the shed/factory
Do you share a driveway or yard and can't place your skip bin on the outside of your business building? If you have a large shed or factory, you can have your bin placed within the perimeter of your business.

Assuming you have a roller door and enough width and height to do so, our truck can drive into your factory or shed to drop your bin inside. This can be especially handy if your container is close to where most of your waste will be generated, such as a storage section or near a particular machine.
A 2m skip bin is especially suitable for smaller sheds and other restricted spaces.
Put it on or on the side of the road
If all else fails and you don't have the space available for your skip inside or outside your business, the next best option may be the have your skip on the side of the road on the council strip. While it isn't preferred to leave the skip open in the public eye, sometimes this can be the best spot in terms of space.

Are you situated on a wide street? You may even be able to place the skip on the edge of the road itself. This way, you don't take up the much-needed space on your property yet still have a sturdy waste solution out front. Please note that a permit may be required for skip bins on council property; please check with your council before hiring.
---
Still unsure about where you should place your skip bin at your workplace? For all enquiries, contact us on 02 4708 2927. To book your skip bin, head to our website to use our secure booking form.