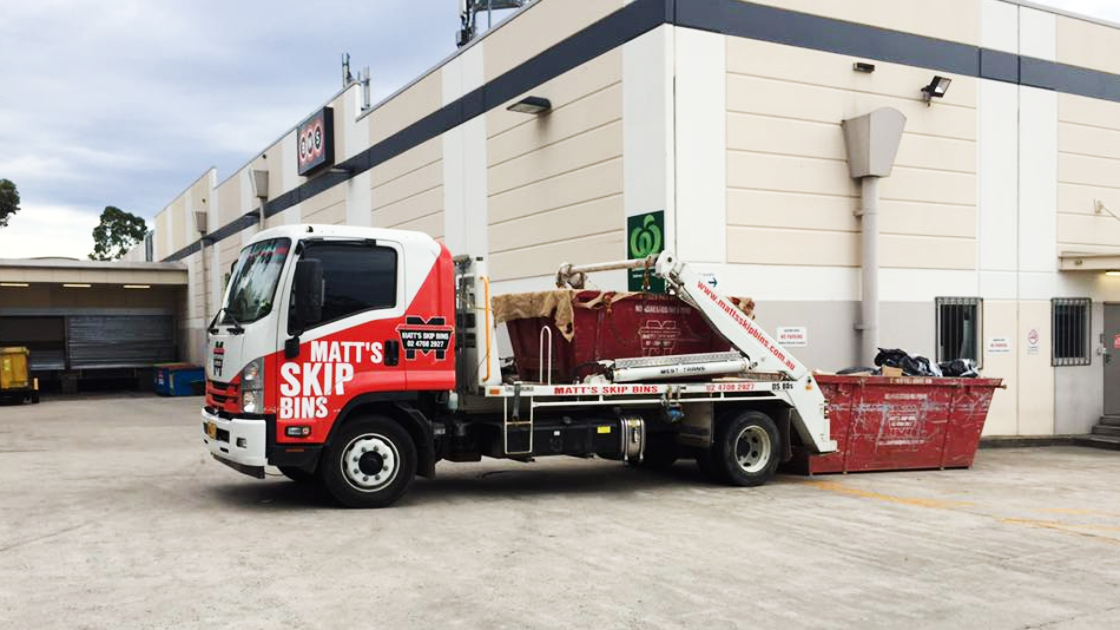 11 Sep •

4

min Read
Are you moving to a new office? Or maybe it is time for a sturdy clean-up in your business? Whether you are relocating your office or making some upgrades, Matt's Skip Bins can help you prepare for your large-scale office clean-up! From what you need to prepare beforehand to the best waste solutions, keep reading below.
An organised plan
The most important part of a large-scale office clean-up is to plan and be organised. Because of the expanse to be covered, you'll be able to follow a schedule and be prepared for all steps involved in the clean-up when planned properly. If everything goes accordingly, you'll have your office back up and running in no time!
A helpful tip is to start with a realistic deadline. Whether this is the date you are moving or your office is set to reopen for business, you must be prepared and ready to go when the day arrives. You should also notify your staff about this clean-up and of any closures that may affect normal business hours to ensure you avoid any issues.
After you set your deadline, you need to consider what you should prepare. Whether it is a fresh organised office layout or new furniture, it is encouraged you write everything on a to-do list. This way you have direction and know what needs to be done and when it is due.
With your to-do list and due date, you should then consider what services you will require. Whether you need a quality waste solution such as a skip bin or a cleaning company, these are things you may have to order in advance. If you are doing renovations, you will want to ensure you have the correct tradesman sorted and ready to go, too.
Ordering any items and furniture online is also recommended to save you time. A convenient service we offer for our skip bins is our online ordering system. By booking our skip bins online, you can take control and get your waste solution sorted when you have time.

Solid waste solutions
When it comes to large-scale office clean-ups, there would most likely be a lot of waste as a result. Therefore, it is highly important you have a solid waste solution set up. Not only is this detrimental to your overall workplace health and safety, but it is crucial to achieving that highly desired clean office at the end as well.
A good idea is to organise a suited bin to be available on site. For a large-scale clean-up, it is recommended you have a large skip bin handy and ready to go. This way, any desks or chairs that need to be thrown out can go straight in the bin without worry.
A bin that would easily suit all large items is a sturdy 10 cubic metre skip bin. Not only does this allow ample room for all large office objects like multiple bookcases and tables, but it can also withhold heavy weight. For this situation, you'll want a general waste type bin so it can cover all office materials.

If your large-scale clean up involves renovations, then you will want to ensure you have one of our mixed building waste bins available. This way you are properly getting rid of any building debris such as tiles, timber, mixed concrete and bricks. Once renovations are complete, it is a smart time to have any needed installations done as well.
Another waste solution that would be highly important for most office situations is a paper shredder. This way you can legally dispose of any valuable or confidential records and files that are no longer needed. By having a skip bin on site, you can shred all these files and you can frequently throw away large amounts of paper shreds as you go.
Thorough cleaning
Once you've gotten rid of all your waste, it is time to get down and dirty! When conducting a large-scale office clean-up, it is encouraged you give your office a decent clean before you restructure or receive new furniture. This means making sure the floors are freshly vacuumed and shelves are dusted. It is a good time to give the bathroom facilities a polished clean and have your carpets professionally cleaned, too.
By doing this, you can ensure your office is clear of any debris and you can take advantage of your skip bin while it is still on site. This will guarantee that your office will feel brand new and ready to reopen. As part of your clean-up, it is also important you enforce a cleaning and organisation system to make sure your tidy office lasts.
From implementing a new roster to introducing a new stocking system, there are many ways to maintain a clean office after your clean-up. This is extremely helpful for those who have a lot of inventory or files kept in their office. The littlest things like shelving things in alphabetical order or by category will make a big difference in the long run.
It is also a good time to take advantage of people not using their computer systems. You can sanitise and clean objects that may be germ-infested such as phones and keyboards. And if relevant, updating any programs and systems is convenient during this time.
After the initial clean, you can go ahead and set up any new layout or furniture. It is encouraged you do a quick clean after moving any furniture and items around. This way any rubbish that has appeared can be chucked straight into the rubbish. Also, any boxes you may have accumulated can go straight into your skip bin.

---
Ready to go ahead with your big office clean-up? If you are looking for a skip bin hire in Western Sydney, Matt's Skip Bins has got you covered! With a range of waste types and several sizes available, there is no project we can't cover! For any enquiries, give us a call on 02 4708 2927.