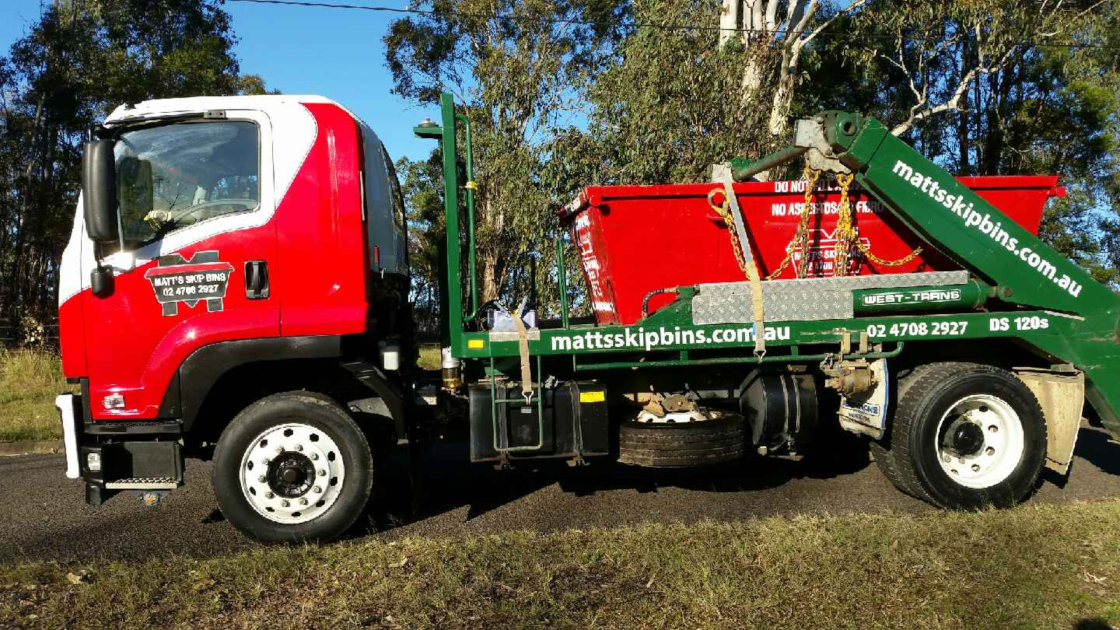 05 Apr •

3

min Read
Are you renovating a property or handling a construction site? For both situations, the use of a skip bin is a general necessity. Ensuring your waste is disposed of and handled correctly is a must!
It is important for both legal and environmental reasons, so you will want to hire from a skip bin company that guarantees the best service. Not sure what to look for in a skip bin company? Below we list the top qualities to look for when hiring your next rubbish skip.
Bin sizes and waste types
Depending on your project, you'll want to make sure the service you're looking at hiring offers the right skip bin for you. This means researching the company's website and enquiring about the type of bin you are after.
Whether it is an industrial or residential site, it is important to hire the right size skip bin that will be big enough to contain whatever waste you have.
Luckily, with Matt's Skip Bins, we offer a size chart that is conveniently found on our website. From mini bins suited for spring cleaning to our larger skip bins that are recommended for large-scale building sites, we help you find the right bin for you.
Our website also shows the exact dimensions of the bins as well as common usages – helping in narrowing down your search.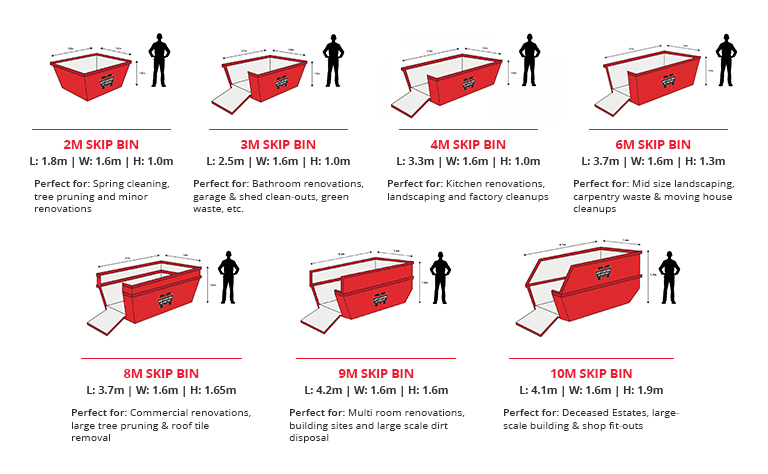 Another bonus is we clearly show what type of waste bins we offer and outline exactly what you can and can't put in each bin, making your job much easier. These are important qualities you should look for when hiring your next bin to ensure you find and hire the correct bin!
Drop off and pick up services
Regardless of the type of site you have or the size of the skip bin, you should always check whether the hire service offers a drop-off and pick-up service that is convenient for you. You'll want to have your skip bin delivered on time and taken away when you need to avoid any stress on your end.
To ensure this, we recommend checking the notice requirements for the pick-up and collection of the skip bin and the expected waiting time.
Checking if the services accept requests for preference times is also a good thing to check. You'll want to hire a service that works around you and your time. For example, here at Matt's Skip Bins, we try our best to accommodate the needs of our customers especially when it comes to preference times.
From delivery and collection to the duration of bin hire, we try to be as flexible as we can to accommodate your needs.
When you hire Matt's Skip Bins, we strive to give our customers the same-day service, where possible. Our priority is to provide our clients their skip bin on site as soon as they need it, so as much as possible, we like to receive orders a couple of days beforehand to guarantee your bin is on site the day before you intend to use it so that there are no delays.
Reputation and experience
Finally, one of the most important tasks when hiring any service is to check out their reputation and experience. A good place to start is their webpage. On here, you should be able to find out about their business and get a good sense of their experience through qualities such as previous awards won and the size of their business.
Another recommended place to look through is Google Reviews. Through this, you should be able to see previous customer reviews and their star rating to gain a sense of credibility.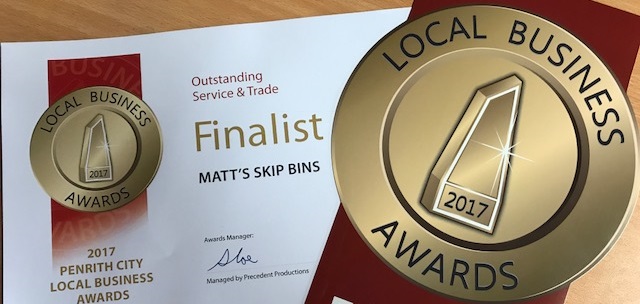 Positive reviews and high ratings are the key qualities you should be looking for to ensure you are hiring the right service.
Matt's Skip Bins are proud to show our reviews and previously won awards online which guarantees we are a reliable service that customers can trust. With a five-star reputation, it is our priority to give our customers the best experience possible in all our services while disposing of waste responsibly.
---
If you're looking for the right skip bin company, you've found us! At Matt's Skip Bins, we provide a wide range of skip bins across Western Sydney that always comes with high-quality service. Ready to book your skip bin? Give us a call today on 02 4708 2927!