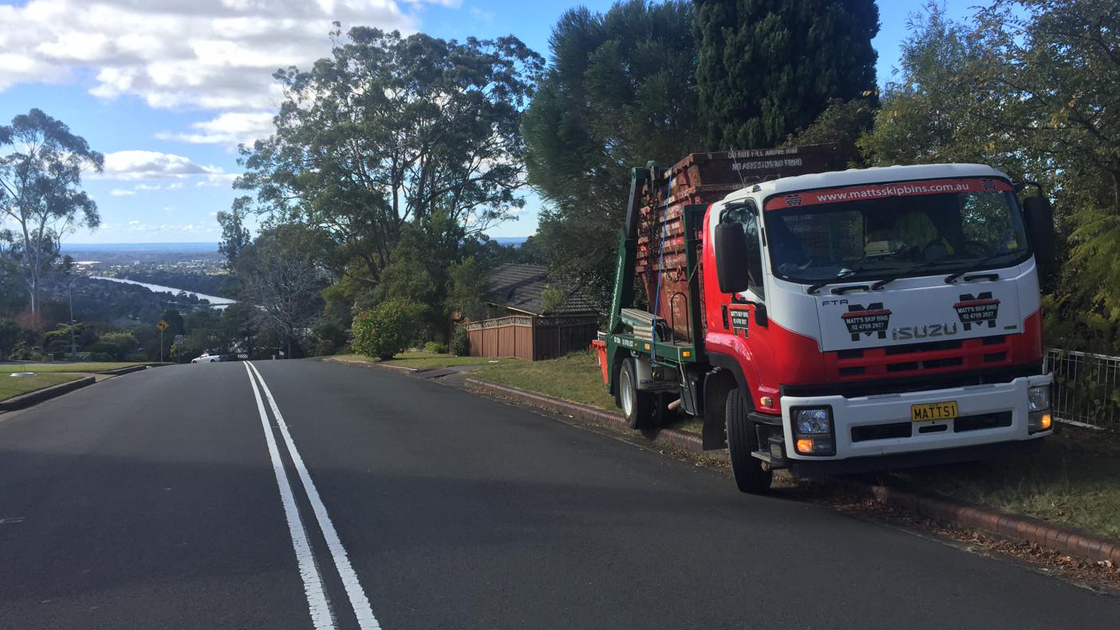 16 May •

3

min Read
At Matt's Skip Bins, our skip bin hire happens like clockwork. We have a tried and tested process that we use day-in and day-out to ensure our customers get prompt and reliable service they can trust.
Our team prioritises customer service, striving to provide one of the best experiences for skip bin hire in Sydney. This is why our process is so crucial to our business.
Complete with many stages, our process has a lot of steps that make our skip bin hire as efficient and streamlined as possible. Understanding it will give you a good idea of what point your hire is after making an order.
Discover our process below.
Book and process order
The skip bin hire process begins with your initial booking. This can be done over the phone or through our online booking form. Here you will provide us with the necessary details such as the delivery location, waste type, any additional content, bin size and hire duration.
Once you've called or made a booking for your skip bin hire online, our admin staff enters your order into our system, processes the payment and organises a receipt.
Sort the bin
Our staff will sort through and empty a bin to suit your requested rubbish skip in preparation for your upcoming hire. This means making sure we have your desired size readily available for the driver to drop off at your designated location.
At Matt's Skip Bins, we have over 270 bins, so there's plenty to go around. If we are sold out on a size, we notify customers upon order through our website.

Schedule the driver
The next step in preparing your order is to schedule your delivery with the driver. Our allocator will schedule the driver's runs the night before for the upcoming day. This schedule will include your delivery.
Please note, as we have multiple deliveries and pick-ups happening each day, we cannot guarantee an exact time.
Deliver the bin
The main event has come around! On the selected day of your delivery, you can expect the assigned driver to deliver your skip to your requested location. This will be part of his multiple runs for the day.
We recommend having someone present at the time of the drop off to direct our drivers to position the bin in your preferred spot. If this isn't possible, you can always provide us with a detailed arrangement for the bin placement before it is delivered.
Update the system and schedule collection
Fast forward through your hire and your bin is ready for collection. This will be either on the initial nominated pick-up day or if you've filled the bin sooner than expected or need it longer than intended, the day you have rescheduled by contacting our staff.
Our staff will update the system accordingly to flag the bin is ready for collection. Like the delivery, the allocator will schedule your collection as part of driver runs the night before.

Collect the bin
The allocated driver will pick up your skip bin as soon as possible on the pick-up date. Upon arrival, they will double-check to ensure the bin is not overfilled.
After it has been loaded onto the truck and covered safely, it will be transported to our depot to be sorted and emptied for the next hire.
---
Now that you know our hire process, if you wonder what is happening behind the scenes with your skip bin hire, just find the stage you are up to above.
For other questions on our processes or about our skip bins, head to our website and send us an enquiry. You can also book a skip bin on our website or call us on 02 4708 2927.