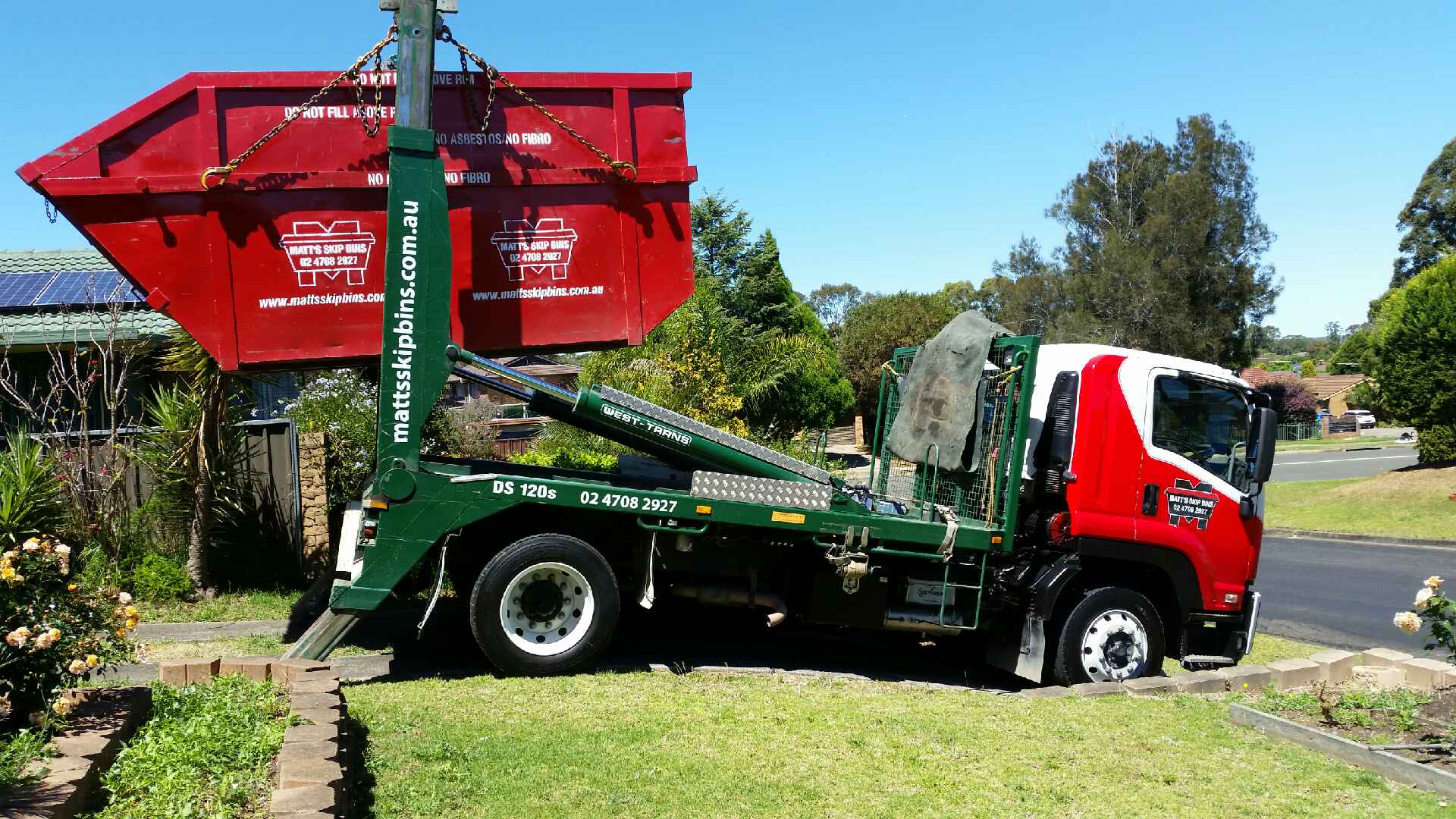 24 Jun •

2

min Read
Are you planning on doing a home renovation or construction site work?
Did you know you may need a council permit for your skip bin? If not, you might want to consider where you'll place your skip bin. The placement of your skip bin is crucial to determine whether you will have to apply for a council permit or not.
Not sure how or whether you need to obtain a council permit? Don't stress, Matt's Skip Bins is here to break it down for you.
Bin placement
First things first, knowing where you will be placing your skip bin is key.
To ensure we can drop off and transport your skip bin, you will need to find a spacious area that is easy to access with our trucks. This is also a good idea to make certain there is enough space to move around if you have a construction skip or if you plan to put heavier items in your bin.
Once you establish your bin placement, you should determine if this is on public property or on your own land. If it is on your own land, you have nothing to worry about. However, if this space falls upon public property, such as a nature strip or road, you have to obtain a council permit before your skip bin arrives.
How to apply for a council permit
To obtain a permit, you will need to apply for one with your local council (the one who owns the land your skip bin falls upon).
With many of our clients requiring skip bins in Western Sydney, most councils our customers deal with fall in these regions. You can apply for a permit by going to their respective websites.
From here, follow their requirements and rules to ensure an easy process.
Fill out the correct form and submit this to your council generally through email, in person or by post. Note that some councils have an electronic form that can be filled out and submitted online. If unsure, please contact them for further directions.
Paying the bond or fee is often also part of the application process and will need to be paid before you receive your skip bin. It is important to acknowledge that all fees and costs vary for each council.
Other requirements
When applying for a permit, it is crucial that you read the terms and conditions of your council as all requirements vary. There are a few things certain councils will request for where others will not.
For example, Fairfield City Council will require you to have police permission whereas The Hills Shire Council will not.
Other requirements may include:
Drawing a sketch of where you plan to place your skip bin
Placing effective lighting around the bin
Holding a Public Liability Insurance Policy with a minimum cover
A Traffic Management Plan (TMP)
---
Obtained a council permit? Now you can officially order your skip bin and have it placed on the approved land!
Providing our skip bin services to several areas through Sydney, Matt's Skip Bins will happily help you with your next project. Give our friendly team a call on 02 4708 2927 or order your skip bin online.