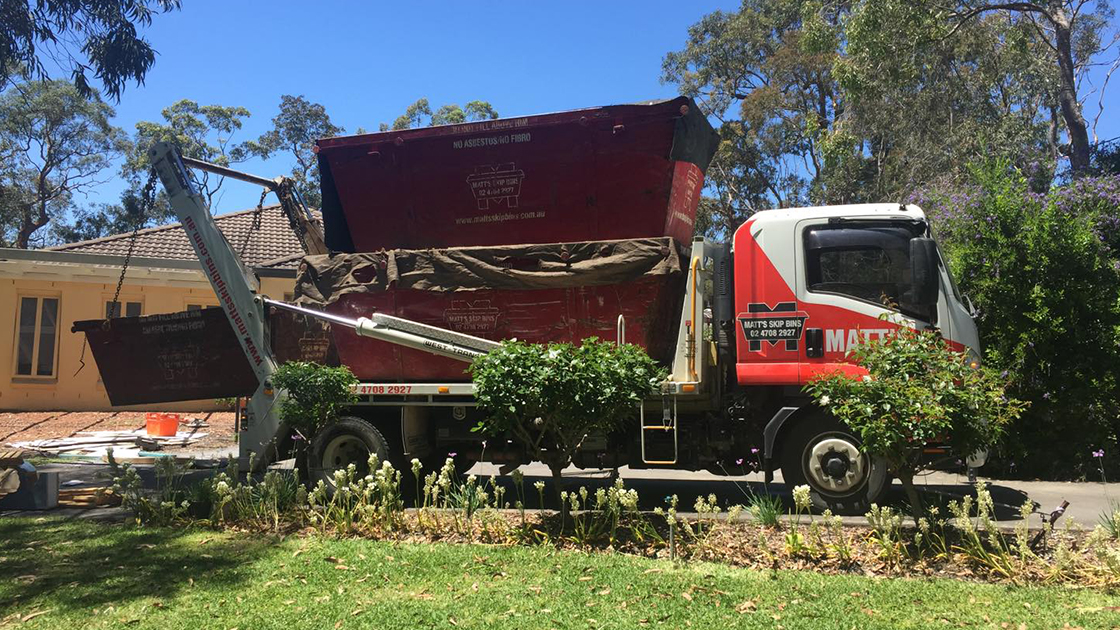 01 Sep •

3

min Read
When people hear green waste, they automatically think of green environmental waste such as leaves and grass. While this is correct, people can sometimes misinterpret what else is considered green waste.
Green waste includes biodegradable materials that are typically found in your backyard. Keep in mind, not necessarily everything you find outside your house can go into your bin. While it usually does include green materials, it can be more than your expected plants.
An excellent way to think of it is if it grows outside, it can most likely be put in the green waste bin. To discover what we accept in a green waste skip bin, keep reading below.

Grass, flower trimmings and leaves
Our green waste bins accept light green waste materials such as leaves, flower trimmings, and grass clippings. While thin pieces of leaves may seem minimal, they can create a mess on your lawn or your roof when all clumped together.
Piles of grass clippings can also be inconvenient to get rid of, especially for more significant properties. When hiring this waste type, large amounts of both can be wasted and placed in the skip.

Branches and twigs
Twigs and small to medium branches can be placed in our green waste skip bins. Tree trunks and stumps on a smaller scale are also allowed.
Please note, trunks and stumps over 150mm in diameter are not accepted. Nor are palm trunks and timber sleepers. We recommend chipping down these pieces into woodchips.
Woodchips and bark
Our green waste skips accept small light timber pieces such as woodchips, tree clippings and bark. These are considered small pieces of light timber.
While light timber is allowed, larger pieces of wood such as big planks of timber are not permitted in this waste type.
What isn't allowed in our green waste bins
While this waste category suits backyard spring cleaning sessions and landscaping projects, not all materials generated from these situations are allowed in our bin. Items such as dirt, rocks, soil, large trunks and stumps over 150mm in diameter, palm trunks and timber sleepers ARE NOT accepted.
To ensure traces of dirt and clay are not collected, please make sure you separate and do not shovel dirt in with pieces of wood or bark.

For dirt and clay waste, we recommend hiring our specialised dirt and clay waste type. As for large trunks and stumps, please speak to our team on 02 4708 2927 to recommend a skip bin for you.
Once your skip has been taken, we go through the biodegradable materials and recycle waste where permitted. A lot of this can be compacted and recycled for further gardening purposes.
---
Are you ready to hire a green waste skip bin? With our team delivering our skip bins across several Sydney regions, you can see if we service your area by visiting our website. Furthermore, you can book your skip bin through our online booking form, where you will find an obligation-free quote for your order.
To find out more about our skip bins and the green waste types, feel free to call our friendly team on 02 4708 2927 for further enquiries.