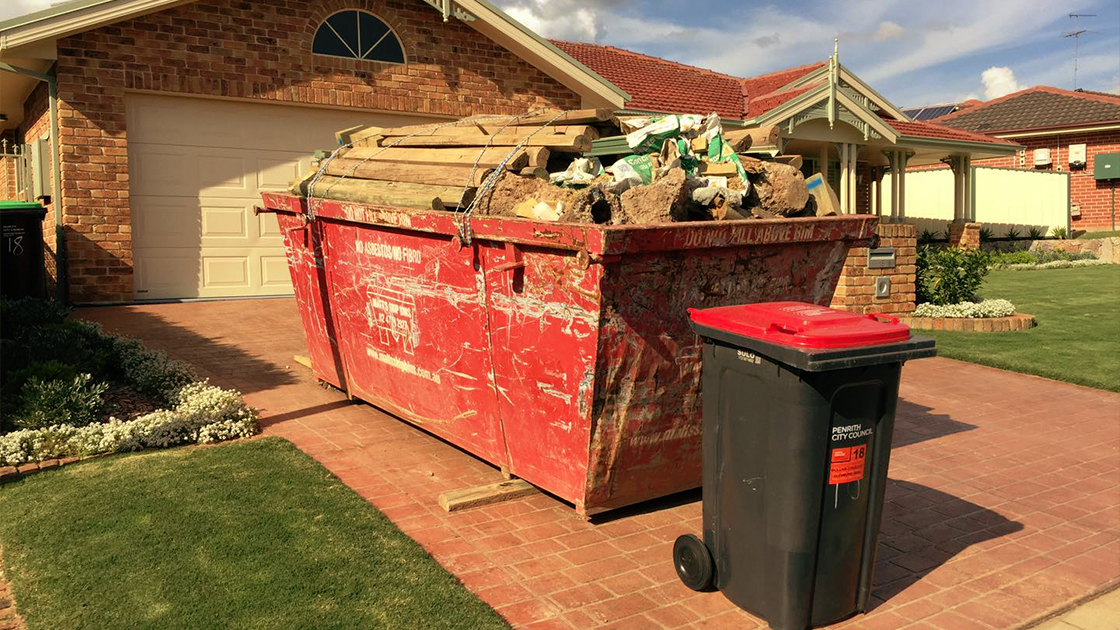 10 Jul •

4

min Read
Recycling has multiple benefits, not just for your local community, but for the global population as well. It saves us vital resources, as well as help maintain the environment and the destruction of natural habitats.
As a conscious and environmentally-friendly waste solution, our team at Matt's Skip Bins understands the importance of recycling. And with our skip bins being a go-to for many households, we know how much of your waste you COULD be recycling!
Although we have our recycling yard, we encourage our customers and those in the community to recycle the waste we do not get to see. Not only can it make a difference but it can also set an excellent example for the entire family!
Want to learn some ways you can recycle in your household? Here are some ideas you can apply in your own house.
Use your recycling bin wisely and know what is allowed
One of the most significant issues for many households is they don't understand what is and isn't allowed into their council curbside recycling bin. The worst part is that many people are under the impression that the recyclables in your general waste bin will end up at recycling. This is not true.
General waste materials, such as food scraps, bagged rubbish and soiled waste (i.e., dirty nappies) contaminate the possible recycled goods. Due to contamination, these items are then automatically sent to a landfill and any potential recycled goods are overlooked.
To avoid this, you need to put recyclable goods into the right bin. Make sure you know what should go into your recycling bin is key. It is fairly easy and something everyone does, so doing it correctly and knowing what you can and cannot put into your recycling bin is wise.
As a safe guideline, these empty items should always be recycled:
Cardboard boxes

Washed out bottles

Cans

Paper

Glass bottles & containers
Please remember all food scraps and liquids should be removed before placing these items into the bin. By strategically placing items in your recycling bin and knowing what is accepted, you are helping recycle more materials and diverting less waste to landfills.

Create designated waste containers/bins and separate as needed
A good way to influence everyone in the household, especially the younger ones, is to set up designated waste containers/bins. This simple addition can get you all in the habit of understanding what materials are grouped into what bin, thus enforcing correct separation.
By having two separate bins in your kitchen, one for recycling and one for general waste, you highlight the importance of distinguishing which goes where and with what materials. This will help educate where each material belongs. Most importantly, proper segregation makes your general household waste even more manageable as you are pre-grouping the materials for each bin.
For those looking to go the extra mile, you can arrange waste solutions that encourage recycling beyond your curbside bin. If you haven't already adopted this set-up, an organised way to split up your waste is to have multiple specialised bins, containers and methods to segregate materials. Some themes include:
An organic food scraps container (great for composting)

A box for cans and bottles (ideal for collecting and exchanging for money)

A bin for general waste (to go in your regular bin)

A bag for old clothes and shoes (to be donated in a clothes bin)

A container for green waste materials (for your green bin or a

green waste skip bin

)

A designated pile for oversized waste items (for your future skip bin!)

Donate and reuse items that have a further purpose
As mentioned above, putting together a bag of discarded clothes and shoes for donation is a simple yet effective recycling method at home. This not only allows you to responsibly get rid of the clothes you no longer want or need tastefully, but it is an excellent way to decrease textile waste and give back to those in need. 
An alarming study by ABC news found in 2020 reported that 305,000 tonnes of textiles were wasted in NSW alone, and of that figure, only 800 tonnes were recycled. That is A LOT contributing to landfills! We must try to increase the recycling figure to become more prominent than the one going to waste.
To encourage this, we recommend emphasising the importance of clothing bins and frequent wardrobe clean-outs to your household. By collectively taking valuable materials you no longer need or wear to a donation bin, you are helping out others and limiting waste sent to landfills. 
Many annual charities collect clothes and other items to pass on to those less fortunate and in need. 
Most of this is done in the comfort of your own home, all you need to do is drop off the bags and it is out of your hands! It is as simple and effective as that. Plus, for most clothing bins and charities, you don't need to pay a thing and your purchased clothes are not going to waste.
---
Now you can try using some of these simple recycling tips in your own home! Trust us, you'll feel better once you have gotten into the habit. 
For oversized items that cannot fit into your council-provided bins, you can always rely on the services of Matt's Skip Bins. Not only are our skip bins available online, but the contents of your bin are recycled as much as possible.
Our team takes your bin contents to our recycling yard and sort out what we can to avoid large amounts of landfill waste. This way, we do the recycling for you and you don't have to worry! All you need to do is book a bin, fill it and then leave the rest for us once we pick it up.
Are you looking to book your skip bin? Visit our website to view our waste types and skip bin sizes available! You can book a skip through our online booking form or give our friendly staff a call on 02 4708 2927.