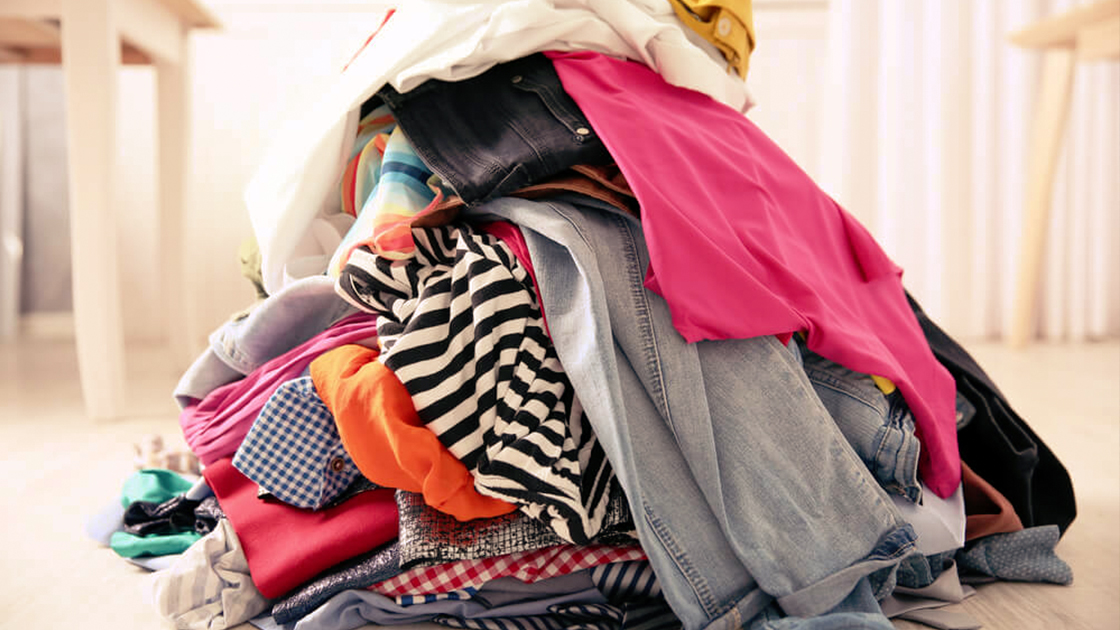 11 Jun •

3

min Read
New season – new wardrobe! The change of season has arrived, meaning now is the best time to clean and go through your wardrobe. 
As weather converts from one extreme to another, it is time we swap our collection of clothes for the more appropriate season. 
But don't just swap your wardrobe's contents around — get on top of them! For your comprehensive guide on clearing your wardrobe, Matt's Skip Bins has got you covered. See how you can create room and cut down on your belongings by reading below.
Conquer your clothes
The main reason you go through your wardrobe is to rejuvenate and refresh your option of clothes. So, the first thing to do is go through your clothes and put aside the pieces you no longer want or need.
Once finished organising your wardrobe with the more relevant pieces, it is time to go through your discarded pile. If it is an item you want to keep for next season, we suggest putting it in storage to save room. Some storage suggestions include putting it in a vacuum-sealed bag and storing it under your bed, or for those with extravagant options – a storage unit or in your garage.
Otherwise, if you don't want it for future seasons, throw it away. Our general waste type bins cater to the clothes you no longer need. The 2m skip bin size would be perfect for clothes! 
Alternatively, placing it in a clothes donation box is also encouraged if in good condition.

Go through your shoes
After you've conquered your clothes, the next step is to organise your collection of shoes. A bulky size, you'd be shocked how much space a pair of shoes can take up!
Start by analysing your shoe collection. A good idea is to have all shoes in a pile and go through them one by one, keeping in mind what you use them for (e.g., special occasions, everyday activities, exercise, etc.). 
You'll most likely have more shoes than you expected! Keep it realistic and only keep shoes you need or will use.
A rule of thumb to go by: if it is no longer in good condition, falling apart or doesn't fit, it is time for it to hit the bin! Just like your clothes, we accept shoes in our general waste type skips, also.
Cut down on the miscellaneous items
If you have those random no clothing items hanging around in your wardrobe — you're not alone! 
It is not unusual to have miscellaneous items sitting in your closet. Whether it be a shelf of random things, a box of items you've collected over time or a more relevant hanger full of accessories, having accumulated pieces happen to everyone
However, instead of letting it sit there to collect dust, go through them! These items take up precious storage space you could be using for more essential things like your shoes and clothes.
Pull out everything that isn't a part of your clothing or shoe collection, then go through it BIT BY BIT! That means opening boxes and looking at the content closely. You'd be shocked what you find and what no longer needs to be kept or is out of date! Chuck these items in your skip with your unwanted clothing pieces.
---
Planning to go through your wardrobe in the next few weeks? Make sure you book your skip bin! Providing reliable skip bin hire to Western Sydney regions, Matt's Skip Bins is the company you can trust. We have a variety of skip bins to make your wardrobe cleanse an easier task.
Book your skip by visiting our website or give us a call on 02 4708 2927 to find out more about our services.