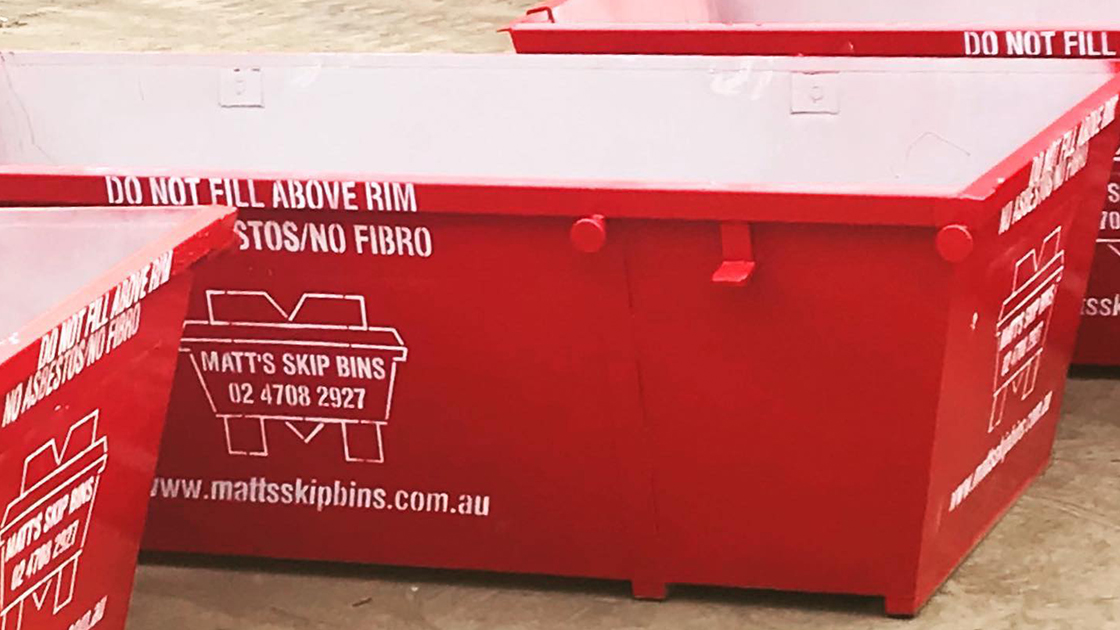 17 Nov •

2

min Read
When it comes to skip bin hire, you may often come across the term 'mini skip'. Mini skips are often considerably more affordable and are a handy waste solution often seen around Sydney's homes and worksites.
But what is a mini skip exactly? And how does it differ from any other skip bin? As one of the leading suppliers of skip bins in Sydney, we can help you understand what a mini skip is and how it could be the ultimate waste solution for your next clean-up.
Keep reading to learn more about the mini skip and how it can be used.
What size is a mini skip?
A term given to the smallest of skip bins, a mini skip refers to the smallest bins available. This includes the smallest of our bins that fall under the small skip sizes, including the 2 and 3 cubic metre skip bins.
As the little member, our 2m skip bin is 1.8 metres in length, 1.6 metres in width and 1 metre in height. This mini can hold up to 2 standard car trailer loads. When filled with the heaviest of materials, this equates to up to 3 tonnes of waste.
The next size up, our 3m skip is 2.5 metres in length, 1.6 metres in width and 1 metre in height. It provides space for roughly 3 standard car trailer loads and when filled with the heaviest of materials, it carries up to 4.5 tonnes of waste.
While the 4 cubic metre skip bin is also a small to medium size skip, this is considered a general skip bin size.
How are mini skips different to other skip sizes
Mini skips are different from other skip sizes exactly because of the size. The average skip bin is usually the 4m bins and onwards, making any size below it considered a mini skip.
Mini skips are suited for small projects that generate light amounts of waste. It is ideal for waste situations exceeding the space a council bin offers but not quite the amount an average skip would hold.
Furthermore, mini skips are also generally more affordable. Because they are smaller, they wouldn't cost as much as the larger skips. They are also more convenient in terms of space as they don't take up as much room as the other bins, making them great for properties with limited space.

What waste situations are mini skips great for
Mini skips are great for small amounts of waste and situations that generate a moderate amount of rubbish. It would suit both small residential and commercial clean-ups.
Situations that a mini skip is ideal for include:
A small spring cleaning
Disposing of a few furniture pieces
A minimal office clean-out
Garden maintenance
Minor bathroom and kitchen renovations
---
Are you interested in booking a mini skip? Head to our website where you will find our mini skips waiting!  You can book any skip bin sizes through our online booking form, including our 2m and 3m mini skips.
For further questions, give our friendly staff a call on 02 4708 2927.