12 May •

3

min Read

Understanding the Difference between Commercial and Domestic Bin Hire
Whether you're hiring skip bins for commercial or domestic use, you'll find that a lot of the same rules apply. We'll go over some suggestions from our experts at Matt's Skip Bins.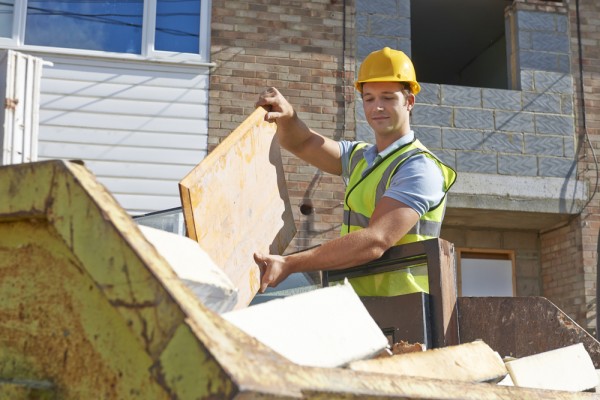 Domestic materials to go into skip bins
If you are hiring a skip bin for domestic purposes, it might be because you are doing a bit of spring cleaning, some landscaping or even some small project or construction. If you're just doing a bit clean out of your home, you will probably be putting in a range of general household waste, including cardboard, clothes, toys, furniture, plastic, metal, light timber, appliances, light green waste, etc. If this is the case, just make sure you do not also include the following items: Bricks, carpet, concrete, soil, tiles, timber sleepers, food, liquid, asbestos, fibro, mattresses, gyprock, palm tree trunks/stumps, poly (coolroom material) & tyres (unless still on rim).
Domestic waste might also include waste from landscaping, so you might have quite a bit of organic or green waste. This can include grass and tree clippings, branches, wood chips, bark and light timber. Make sure you do not include materials and items such as tree trunks/stumps over 150mm in diameter, palm trunks/stumps, timber sleepers, soil/dirt/ rock.
If you're doing a bit of DIY renovating or construction, you might also find that a skip bin could hold heavy waste items such as mixed concrete, bricks, soil, tiles, timber, gyprock, general waste, etc.
Commercial waste to go into skip bins
If you plan on hiring skip bins for commercial purposes, you might find that you'll be filling your bins with a lot of heavy waste like those listed above, as well as furniture, fittings, metal, timber, storeroom and shop possessions, as well as a range of industrial materials.
In addition, commercial waste can include bricks and concrete, and dirt and clay. It is important that you have a separate skip bin for each type of waste and that you try to sort salvageable and recyclable materials.
Bin size recommendations
The bin size you choose will depend on the type of project you are considering and the amount of waste you think you will produce. Our bin sizes range from 2M to 10M. If you have a lot of different kinds of waste, you can hire multiple skip bins in different sizes to suit your needs, the materials you're putting in, your location, etc.
For commercial jobs that involve heavy waste or a large amount of waste, hiring a skip bin will definitely be more economical than hiring a front-loading bin.
Matt's handling and hire periods
Whether you are booking a bin for commercial or domestic needs, we offer flexible 5 or 7-day hires. If you hire a bin for up to 5 days, we will deliver it to a location of your choice on a Monday or Tuesday and collect on a Friday. Bins delivered on a Wednesday will be collected on the following Monday. Bins delivered on Thursday will be collected on the following Tuesday. Bins delivered on Fridays will be collected the next Wednesday.
If you hire a bin for up to 7 days, we'll collect the bin on the same day that we delivered it the following week. Longer and shorter hire periods are available.
If you need help determining what size bin to hire, how many you should hire, or how long to hire for, don't hesitate to contact the experts at Matt's Skip Bins. Call us today on 02 4708 2927 or book one of our bins online.