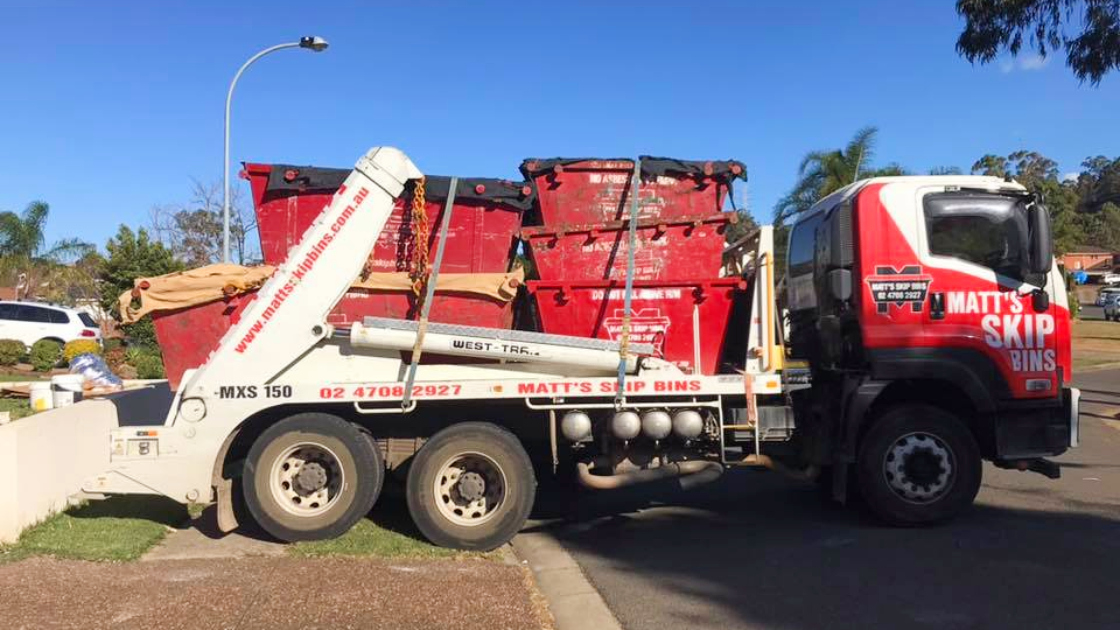 17 Dec •

3

min Read
Recently we helped you decide the best skip bin sizes and waste types for you.
But to help you further understand why we recommend certain waste types, we are going to break down the different kinds and the importance of each one.
From general waste to dirt and clay, there are many reasons why we segregate the materials by offering dedicated bins to cater to your rubbish.
To understand the different waste types, keep reading below.
General waste
When it comes to waste, we understand there are many materials that wouldn't be as easily identified as building or green waste. That is why we offer our 'general waste' variety.
Coming in many different skip bin sizes, this type caters to the waste that covers a variety of materials.
Generally, the go-to for household clean ups. This waste type allows furniture, clothes, appliances and other general household junk in your skip, whereas the others don't.
By offering this waste type, it allows all your general items to go into one skip instead of using several bins, which would make it harder to ensure effective waste segregation.
This way, we know this type of bin will have different items that need to be recycled, and in turn, will help us limit waste sent to landfills.

Building waste
As for building waste, we offer two types that cover this field: our 'bricks and concrete' and our 'dirt and clay' skip bins.
Perfect for those who are looking for a construction skip that will suit their worksite, these two waste types are segregated as they cover the majority of materials that are found in building construction.
By having two different waste types for the construction industry, we can smoothly sort through the materials more efficiently.
This allows our staff members to ensure the correct materials go to their designated recycling centres.
That is why if you only have brick and concrete to throw away, we suggest you hire our bricks and concrete waste type.
This will not only make it easier for you to identify the bin you need and understand what goes in there, but also easier for us to sort.
For building jobs that are a little more complex with materials such as timber and tiles, we offer the 'mixed building' waste type.
This is suited for the construction industry and allows us to identify that this waste needs a more thorough assortment.

Garden waste
Looking for a bin that caters to your garden waste? From dirt and clay to straightforward cut-off branches to be placed in a green waste skip bin, these two waste types cover majority of backyard projects.
To ensure all organic waste is catered for, we offer two differing types for your outdoor scenarios.
Due to their heavy nature, it is important dirt and clay get their own waste type. This way, we can correctly handle and screen these materials and ensure the maximum amount is handled through certain skip sizing.
As for green waste, they are lighter materials, so of course, they can be offered in the biggest size available.
Not only does offering it as a separate waste type allows us to give you the best sizing. But once more, it makes it easier to know where these materials should go.
It is extremely important for green waste and dirt and clay to be segregated properly.
As both are recyclable materials that need to go to their respective sorting facilities, to ensure proper recycling and limit waste.

---
Now that you know why we have the waste types we offer, hopefully, you feel assured knowing your waste is doing the most going in the correct bin when you order your next skip.
Still not sure what skip bin you'll need? For all enquiries, give our friendly staff a call on 02 4708 2927.