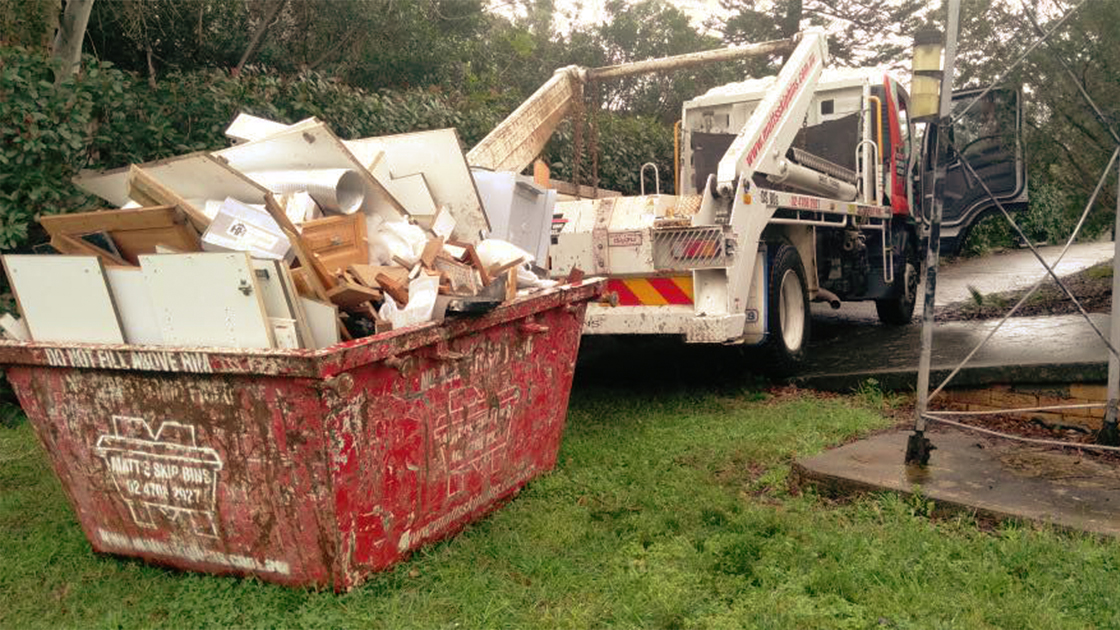 01 Jun •

3

min Read
Are you struggling to come up with ideas on how to entertain the kids? Here's an idea – let them play and get creative with your trash! 
It might sound crazy, but when you think about it, there are certain things you may throw away that could be safely reused to occupy your children. With the number of skip bins we collect across Sydney, we can confidently say we come across kid-friendly objects with potential.
Whether it is used to mess around with or repurposed into a whole new item, there are plenty of opportunities to be discovered. Plus, it can save you money and space in your skip bin! 
Don't get us wrong – NOT EVERYTHING should be used as a toy, but some items are safe to play with. To discover what can be used for the kids, check out the below ideas.
Toys from trash
Next time you go through something in your general waste bin, give it a quick thought before you toss it away! Many of the items you throw away could be used as a toy of some sort. 
When it comes to a child's imagination, simple household items can be turned into a play item with just a few adjustments. Objects that can be transformed include:
Empty toilet paper rolls

Empty glad wrap and paper towel rolls

Paddle pop sticks

Paper cups

Empty containers/jars

Discarded textiles/ribbon
All these plain and simple materials can be used for arts and crafts. Whether it be used on a doll or turned into an accessory for dress-ups, you'd be surprised what can come from some creativity and recycling. Plus, it will save you money rather than buying a whole new toy!

Create a waste wonderland
A step-up from a toy, you can utilise your clean waste in an environment that stimulates a child's mind. In a general skip bin or council clean-up, there is a fair bit amount of bulky items that could entertain a child.
We recommend assessing what you are planning to put into your green waste skip bin for some inspiration. If you have some clean piles of dirt, you can always put some aside and instead use it with the kids to create a worm farm or compost.
Furthermore, you can use those long pieces of excess wood for a DIY job like building a sandpit. This isn't just a cost-friendly way to gift the kids with a new impressive outdoor play area; it can also help you reuse oversized items rather than chucking them away and taking room in your bin. It sounds like a win-win to us.
Trash turn scrapbook materials
Sometimes, when it comes to throwing out items, some materials would be suitable to save for repurposing but are too small to be practical. But wait – have you considered scrapbooking?
From little pieces of packaging to natural items like twigs or bark, random objects can make a great asset to your scrapbooking collection. This also includes scraps of clothing or fabric that you no longer need. Instead of chucking them out, save them for art!
A great way to encourage the kids to get crafty, save certain materials in a box, and put it aside to recycle and reuse for future projects. You'll be surprised how fun and creative the result projects are going to be. Plus, it also gets the kids to be more cautious and look out for potential materials in their waste! We call this education and fun in one!
---
Who would have thought something that was once trash could be your kid's treasure? Whether it is the school holidays or a weekend activity, reusing rubbish and turning it into entertainment for your kids can be extremely rewarding.
Stimulate and master the art of finding reusable items in your trash. Next time your order a skip bin from us, analyse your items before chucking them away! 
Looking to order a skip bin? Visit our website. With our skip bins now online, throwing away your waste has never been easier! For further questions, feel free to give our friendly team a call on 02 4708 2927.