15 Feb •

3

min Read

Top Tips to Make Your Home Renovation Hassle-Free
Deciding to renovate or extend your home can be a daunting prospect. While the end result is a great motivator, there are other ways to ensure your renovation goes as smooth as possible. Whether you're looking at a massive home renovation or a simpler extension project, these tips will make your life easy.
Keep reading to discover our top tips for a hassle-free project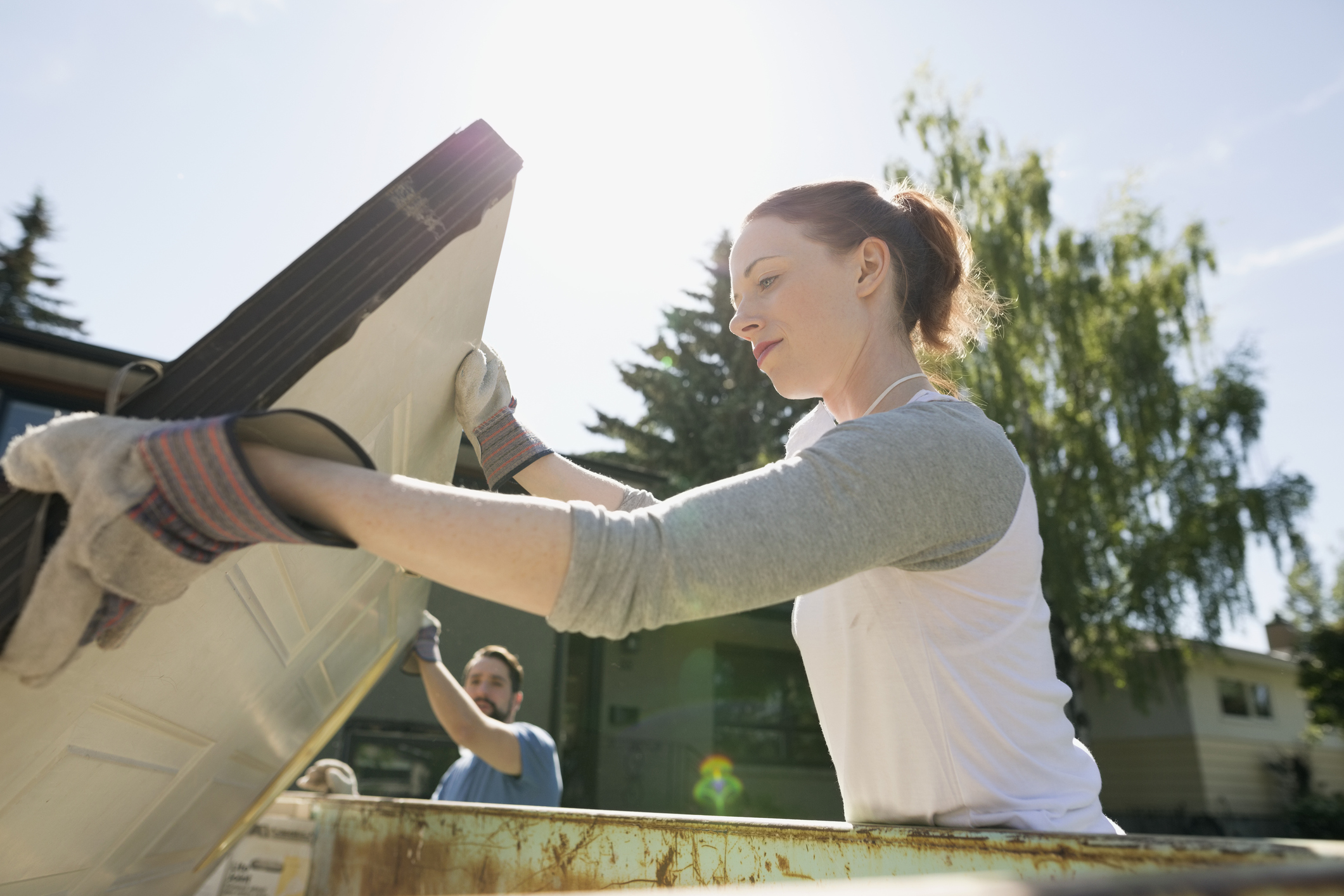 1. Plan, Plan, Plan
The best renovations are executed when there's a clear plan put in place. Before you or anyone picks up the tools, make sure you have a clear plan of action. From a thorough budget and waste management method to evaluating any risks and putting back-up plans in place, a thorough plan could save you time and money in the long run.
2. Find the Right Builder
Finding the right builder is a matter of finding a delicate balance between cost, the quality of the services you need and a personal connection. We think it's better to spend time looking and maybe even pay a little more to hire a building team that you can rely on. Trust your gut instinct, and choose a builder that will be honest and open with you from start to finish.
3. Keep Your Waste Organised
You'll be amazed at how much waste builds up once you start making ground on your renovations. Not to mention any cleaning and de-cluttering you have to do before the work even begins. We recommend hiring a skip bin to keep the mess under control. It keeps all your rubbish in one place and, once it's full, your local skip bin company will take it away and dispose of all your waste for you. What could be easier?
4. Be Realistic
If you're planning a renovation, whether big and small, expect to hit some roadblocks. The reality is that some hiccups along the way are unavoidable. Try to keep things in perspective, and leave a little room in your budget and timeframe to account for any unexpected setbacks. This will allow for a much less stressful renovation period.
5. Consider Living Elsewhere
It may save money living at home while the work goes on around you, but all the noise can take its toll. Having a little escape from the chaos could make the difference between a hassle-free project and a stressful one. Consider renting somewhere for some or the whole duration of your renovations to take the pressure off.
6. Hire Local
We recommend finding experienced, local businesses for building and most important is hiring right bin to throw out all your household waste. Often, you'll get friendlier service from a smaller business at better prices while supporting local commerce. Not to mention, they will have a better understanding of your needs and council practices, making the project easier on you and your family.
Follow these tips as the basis for a hassle-free home renovation for you and your family. At Matt's Skip Bins we have bins ranging from 2 metres to 10 metres, you can consider the volume of type of materials you are throwing away. We have bins for asbestos, green waste removal, building and construction.
Looking for a home renovation or a simple extension project?
For skip bin service in Western Sydney that you can rely on, choose Matt's Skip Bins. Get in touch to discuss your needs on (02) 4708 2927.