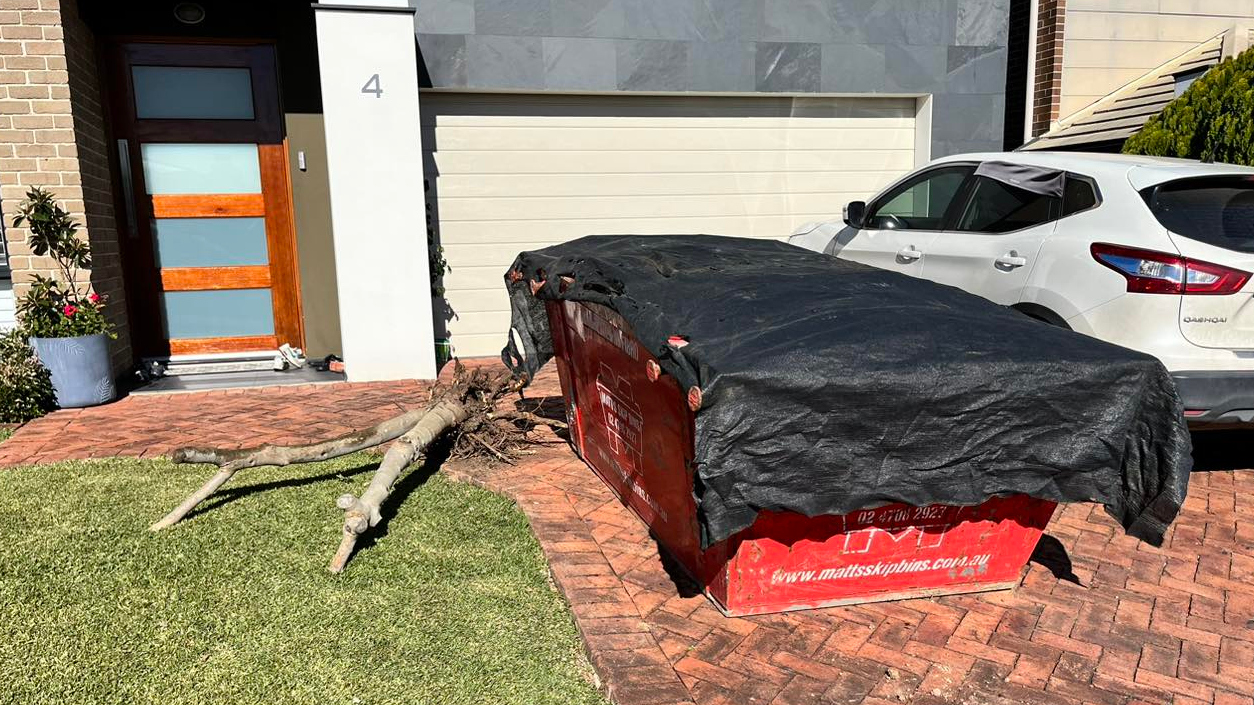 21 Sep •

3

min Read
Sick of waste accumulating over and over? Providing skip bins all across Sydney, we know just how fast one property can generate waste. As soon as you clean out a room, it feels like it is bursting from the seams, ready for another clean-out in no time.
Not to mention, a cluttered home can cause physical and mental stress. This can have a significant impact on your day-to-day life.
If you're over the same-old waste cycle, it is time to adopt new clutter-reducing ways. To do this, you must adopt habits promoting a minimalistic lifestyle.
Here are our tips on living a more minimalistic lifestyle.
Keep to a system
When living a minimalistic lifestyle, you must embrace decluttering and throwing out items rather than holding onto them. To do this, you must regularly clean your home and follow a system. When clearing out old items, ask yourself if you really need to keep it or if it's time to chuck them into the bin.
Sticking to a system will encourage you to say goodbye to your materialistic and hoarding ways. A good system to embrace is dividing what you want to keep, chuck and donate into three separate piles. This will help you remain focused on cleaning out your items and help you navigate if something is worth keeping or letting go of.
For a solid waste solution for all of your chuck items, our 2m skip bin is the perfect size. Our general waste skip will accept household items, such as furniture, toys and clothes.

Create rules when shopping
So, you just cleared out a good size of your old items. The next biggest challenge is to refrain from purchasing more items when out shopping. Shopping can be the biggest instigator for buying unnecessary objects. Therefore, you must create shopping rules and stick to them.
One rule you should have is to remain mindful of your purchases. Knowing your purchasing habits will help you identify why you buy things. Rather than pleasure, you should only get items if necessary. Ask yourself – do you need it? Do you already own this item? How often will you use it? Do you see yourself using this long-term?
This goes into the other rule you should apply on shopping trips – only buy essentials. The gospel for keeping a minimalistic lifestyle is that you should only allow essential items into your home. If you need it as a one-off, see if you can borrow or rent it. 
Impulse purchases are not only bad for your finances but also for your home storage. Following these rules will improve your life and can be applied to most purchases.

Live by a 'buy one, give two' rule
In addition to shopping rules, there is one rule you can apply after you've purchased to keep your belongings minimal. This is the 'buy one, give two' rule.
This means throwing out two items in exchange for one item that comes in. It will help declutter your home while allowing space for new things you need to come through.
This can be applied to most areas of your home, including the kitchen, linen cupboard and wardrobe. For example, if you've purchased a new piece of clothing, throw out two other items of clothing. This will help you maintain space and narrow your wardrobe further despite the new addition.
Follow these tips and you'll find yourself one step closer to living a minimalistic lifestyle! 
If you want to declutter and need a solid waste solution that offers more than your regular council bin, hire a skip bin. Matt's Skip Bins offers affordable skip bin hire to Western Sydney residents and businesses. Head to our website to view our range or give us a call on 02 4708 2927.