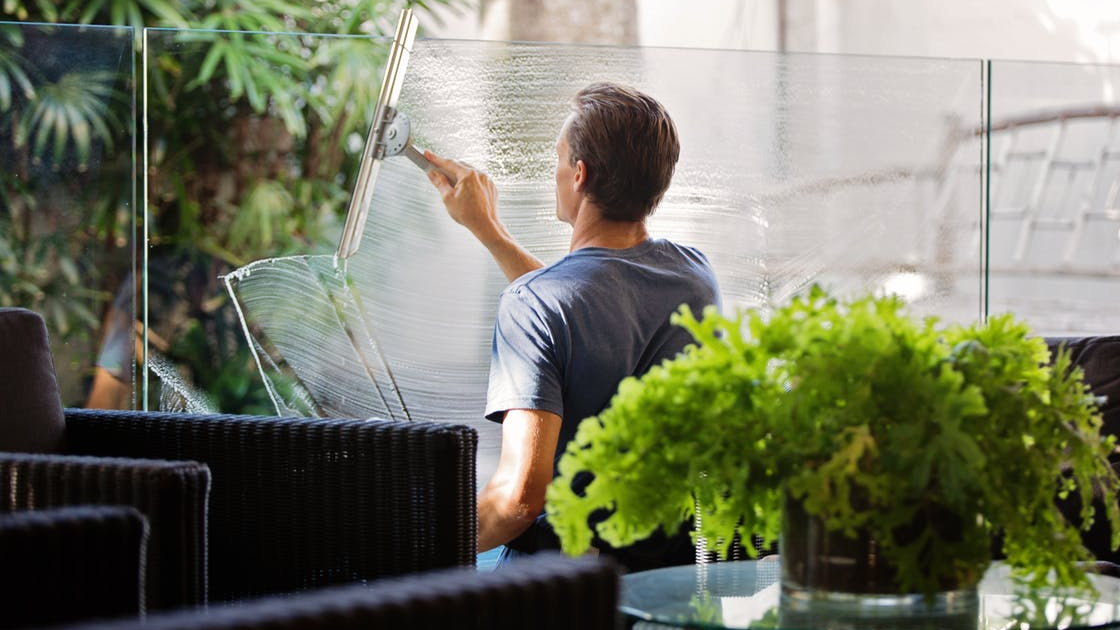 14 Sep •

3

min Read
Spring has sprung! And now is the perfect time to start cleaning! As the season begins and plants are coming out of dormancy, you should also hit a reset button on your home.
Spruce up your house by getting it into top shape, ready to welcome in the last quarter of the year. This season is the best time to give your place a thorough cleaning and create more space by chucking out unwanted items.
Here are some tips on how you can conduct an efficient spring clean.
Order a skip and get your cleaning equipment ready
Before you go ahead and start cleaning, you must be prepared. Have everything ready beforehand, this includes preparing the equipment you'll need and ordering a skip bin for your waste.
Knowing the places you'll clean and the amount of rubbish you'll dispose is critical when ordering your rubbish skip.
A recommended tip is to go a size up if you are unsure with what you'll be disposing. It's common to come across or produce more rubbish while cleaning around your house. Opting for a bigger size allows you to have a bit of an allowance which is better than to run out of bin space.
We have seven skip bin sizes to select from, making the upsize an easy task.
A good idea is to have the skip delivered a day before the cleanout and picked up a few days afterwards. This way, you'll have enough time to clean.  And you can take advantage of the bin as the cleanout may take longer than you expected, so give yourself time.
Furthermore, you should have the equipment and materials you need. This includes hiring a professional for jobs that are too hard to do yourself. Buying the right products is also essential in a successful clean up, so make sure you have all the materials you need!
Declutter and throw out unwanted items
As a skip bin hire company in Sydney, we know what you need to do for a successful decluttering session.
We recommend jumping on the most cluttered areas first, so you can tackle it while you have the most energy.
Then, work your way through to the easier rooms. Start by making a list of what you want to get done first and move on by the level of priority.
Be sure to throw out as much as you can because this is where the pre-ordered skip comes in handy. The perfect rule of thumb is, 'If you haven't used it or no longer need it, it should be chucked in the skip bin.'
The more space you make, the better your home will feel this new season!
By cleaning out and limiting the number of objects you have, you will be rewarded with a nice and spacious room. This also means more areas to clean, making it crucial you declutter before you tackle the cleaning of surfaces and floors.
Finish with a thorough clean and review
Once you have gone through everything and chucked out the items you no longer need, it is time to clean!
To get your home feeling fresh and as new as it can be this spring, you'll want to do a thorough scrub and wash over every nook and cranny that exceeds your monthly cleanse.

Now is the time to tackle all those housework tasks you've put off for months — like washing that pesky oven and applying drain cleaner and deodoriser to the kitchen sink.
It might seem like a lot of work, but you'll certainly thank yourself for it later!
To get everything sparkling, start with giving marked walls a good scrub, vacuuming and mopping all floors and cleaning all areas of the bathroom. Yes, this includes the shower, bath, toilet and basin — the whole works! You might even want to confront the windows if you have the time.
After you've finished giving your home a solid clean, you'll want to give it a final review to make sure you haven't missed any spots.
The last thing you want is to find an overlooked task once you've finished and relaxed for the day.
Give your home a good look and finish off anything you may have missed while you are still in the zone!
---
Now you know what to do and in what order, it is time to get the ball rolling on getting your home clean this season! To ensure you have all your waste taken away promptly, get your skip with Matt's Skip Bins!
Offering our skip bins online, you can book your skip through our website or by giving us a call on 02 4708 2927.