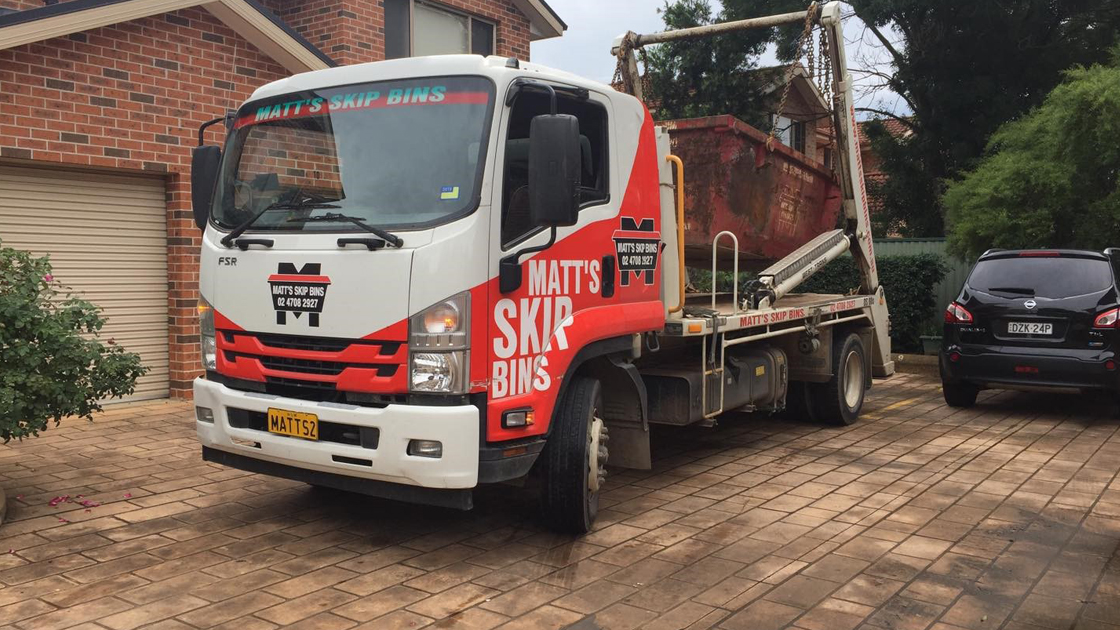 06 Dec •

3

min Read
With the new year coming up, cleaning up your apartment, unit or townhouse may be on your to-do list. But living or working in a communal property may leave you unsure whether a skip bin is the right waste solution.
A skip bin is undoubtedly handy, but this waste solution can also attract some uninvited guests when housed in a shared area. You aren't alone if you have worries about your neighbours taking it upon themselves to use your skip bin hire.
Just because you are in a communal area doesn't mean you can't hire a skip bin. That is why we have gathered a few tips that will help you get the most of your skip bin, even when placed on a shared property. Have a read below to check out our ideas.
Select dates with a quick turnaround
One of the best tips we have for hiring a skip bin in an area with others around is to hire a bin with a quick turnaround. This means holding the skip bin on your property for a short time.
We suggest hiring the skip bin for 1-2 days in a quick in-and-out scenario. Think of it as a magic trick – now you see me, now you don't! By opting for a quick turnaround, you give opportunists less time to take advantage of your bin.
To ensure a quick turnaround suits your waste, we suggest having your skip content ready to put in your bin straight away. This is a great idea for those moving or doing some landscaping. Set a pile aside in anticipation and chuck it into your bin once it is delivered.
Place in a privately accessible area
Do you have a large space close to your waste that is accessible to our trucks? Take advantage of it by placing your skip there! A private carport or gated courtyard exclusive to your home or business can be the best place to put your skip.
The more private and separated it is, the better it is for keeping others away from your bin. If a gate or door can securely block it off, that is even better. This will allow you to use your bin and block others from coming near overnight.
Please keep in mind, as long as there is enough space for our trucks to enter the property for bin drop-off and pick-up, you are good to go! Our 2m skip bin may be your best choice if you only have a small space available.

Conceal and obstruct others access to your skip
If you don't have any private spots available, the closer you can keep the bin to your home or worksite is best. This will allow you to keep it nearby so others know who hired it while you can keep an eye on it. The further it is away, near the road and out in the open, you are more at risk of uninvited visitors.
To further deter neighbours from using your hire, try tarping the bin. Covering it and concealing it will provide a silent message that it isn't for anyone else and it's intended for private use.
Otherwise, you can try to hide or cut your bin from public access. By parking vehicles across the front of your bin or fencing off the access point when you aren't around, you are limiting access from others who may be interested. Doing all of the above will help you avoid other people from using your skip.
Offer to split with your neighbours
If you, without a doubt, cannot keep your bin hidden and away from others, you could always share it with your neighbours. Every now and then, we drop skip bins to Sydney residents that are sharing with their neighbours. Why not approach the people next door or across from you? Let them know you want to hire a skip bin and if they are interested in sharing.
You could always propose a skip bin at your next strata meeting if you live in an apartment block. Most of the entire building may be interested in using a container, splitting the costs between everyone. This way, you can use the public space without interfering with others.
This won't just make the hire more cost-friendly, but it will give others the fair option to use your bin. And if they say no, they have no leg to stand on if you catch them using it mid-hire!
---
Are you prepared and ready to book your skip bin? You can now book our skip bins online! Available through our online booking form, you can get an instant quote and organise your hire within minutes.
Alternatively, you can call us on 02 4708 2927 to make a booking over the phone or discuss an enquiry.