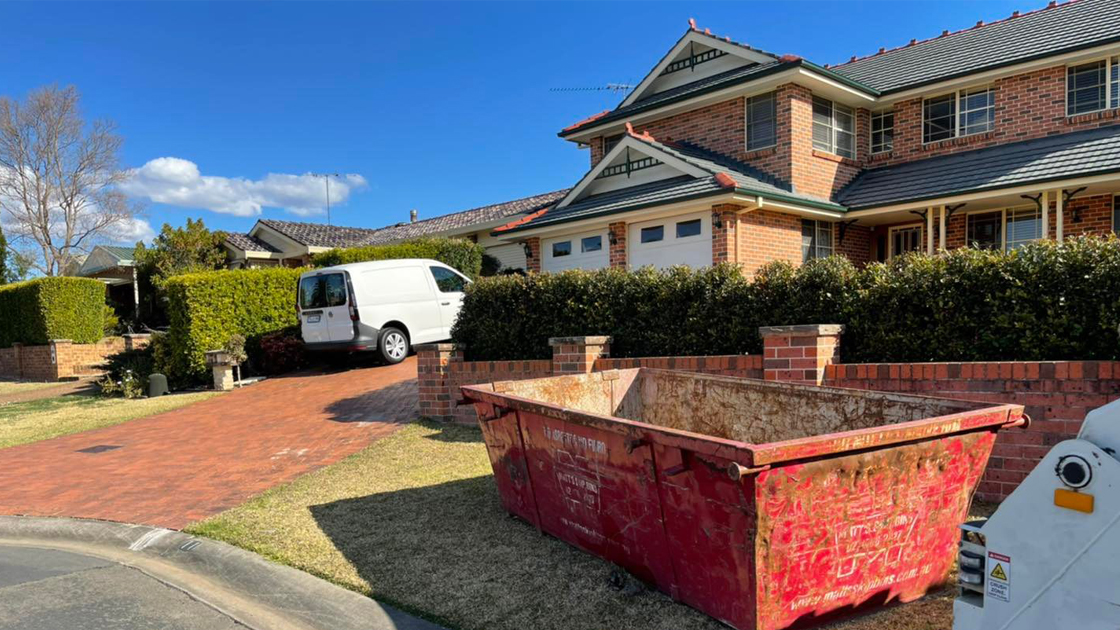 05 May •

3

min Read
The team at Matt's Skip Bins often see our skip bins being used around Sydney in various waste settings, including at properties with multi-storey buildings. Whether it be a double-storey home, a commercial property with several floors or a building site for an apartment or unit complex, our bins are no strangers to servicing multi-levelled buildings.
But there can be a bit of confusion on how to use a skip when something you want to waste is higher up in the sky. For situations where your bin may be on the ground floor and you are multiple flights above, we've got the right tips to help you get the most out of your skip bin hire.
Here are our recommendations for when using our skips with multi-storey buildings.

Place your bin in a convenient location
Considering your bin can be several levels from where your waste is generated, the last thing you want is to have to add miles onto those steps! We recommend placing your skip bin in a safe but convenient location.
An ideal location would be somewhere near a staircase or elevator where it is out of the way but not far. This puts it within range when coming down without being a hazard. Prime examples are near the front entrance of a building or, if space permits, near the elevators and stairs of an underground garage.
Use a crane and other tools
If you find it is challenging to bring certain items or materials down from another storey to your bin, you may have to use external tools to make it work. A hand trolley or mover sliders may be needed to transfer the furniture to the bin location.
You also have the option to get it lifted out for extremely heavy items that can't possibly be lifted or taken down the stairs or elevator.
Examples include hot tubs from a rooftop garden or building materials of a building. In these instances when a trolley won't help, a crane may be needed to safely move items down to the ground to be disposed of. Make sure you have one of our largest skip bin sizes to cater to bulky items!
Please note, it is crucial you use items as instructed by manufacturers and lift properly as you can get injured from moving large objects.

Break down items where possible
If using a tool or crane is unavailable, another option to help transfer large items from multi-story buildings to your skip is to break down the item. By breaking down an item before moving it anywhere else, you can pull it apart into multiple pieces, making the disposal easier.
Having larger items pulled apart will make it easier to carry the item to your skip. Not to mention, it will also possibly save you room in your bin as it allows the content to be more flexible. For us, it sounds like a win-win!
---
Do you have any more questions about hiring a skip bin in a multi-storey environment? Enquire with us! Our friendly team is ready to assist with any questions about your skip hire.
If you are ready to book a skip bin, head to our online booking form. Making our skip bins available online, you can hire a skip within moments! If you prefer, you can still book a bin by calling us on 02 4708 2927.