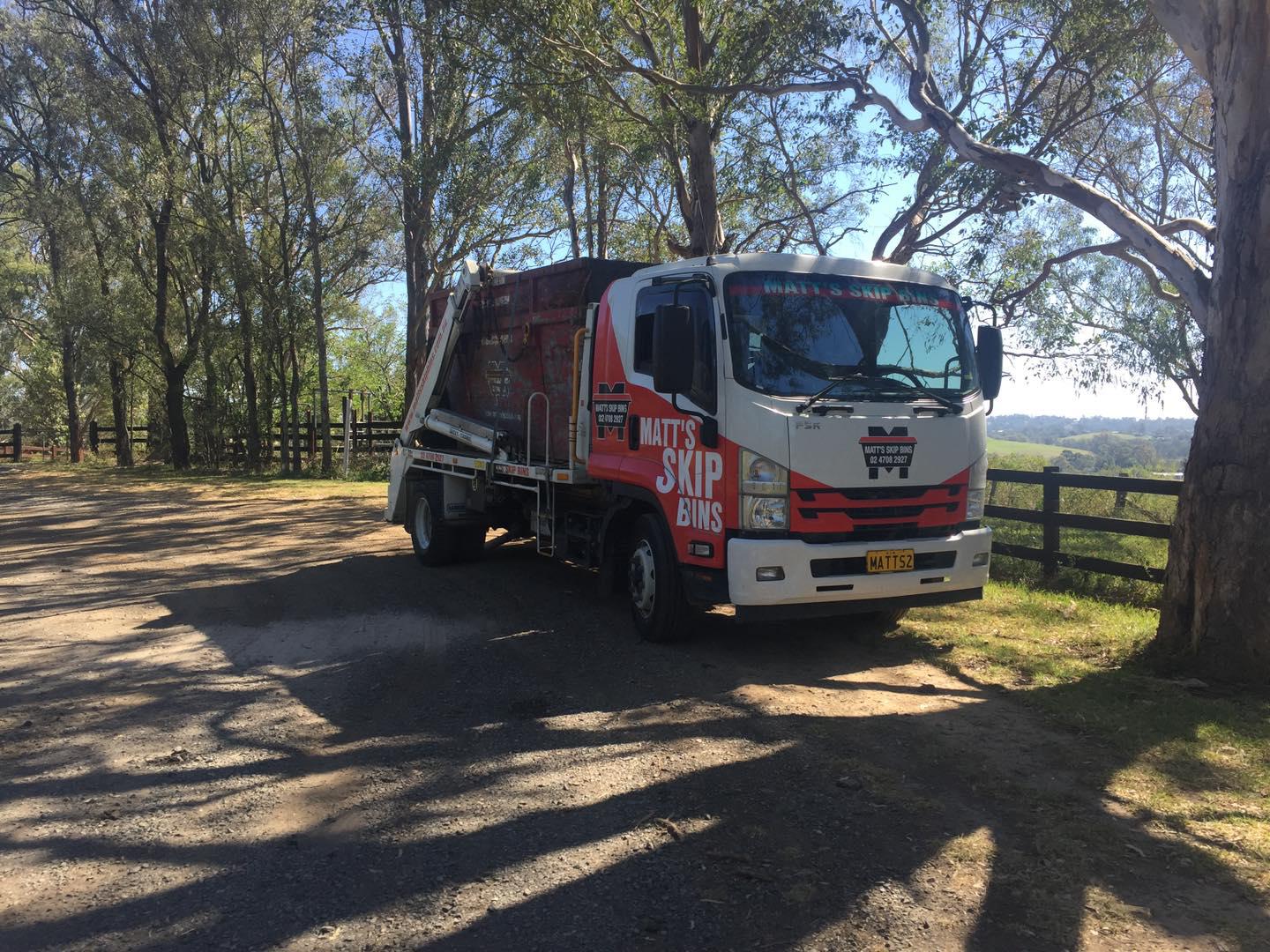 14 Aug •

3

min Read
Hawkesbury is a vast region spread across a broad landscape on the edge of the Greater Sydney region. Named after the renowned Hawkesbury River that flows through it, it is a considerable region that is made up of wetlands, steep gorges and more.
In addition to its residential communities, it has a comprehensive establishment of businesses. It is home to various properties, from industrial operations to a heavily present agriculture sector.
The third oldest European Settlement in Australia, it is incredibly established, with many old buildings spread across the area. It's bustling activity and senior communities deliver demand for a reliable waste solution. This includes flexible skip bin hire.
To help meet this demand, Matt's Skip Bins has expanded our services to businesses and residents in the local area.
Are you looking for skip bins in the Hawkesbury area? Here is how Matt's Skip Bins can help you.
Waste services to the Hawkesbury
Matt's Skip Bins proudly offers our comprehensive waste services to the Hawkesbury area. Our all-inclusive skip bin hire service includes delivery and pick-up once the skip has been filled.
With our comprehensive waste disposal, the only thing our customers in Hawkesbury need to stress about is filling their skip. Our professional team will handle any concerns about the nitty gritty, including the delivery, picking up and disposal of the waste content.
Situations that need a skip bin the Hawkesbury
Hawkesbury is an incredibly vast area with an expansive terrain consisting of rivers, bushy gorges, farms and urbanised communities. It has a wide assortment of land with various waste requirements. With commercial, industrial and residential properties spread throughout, the area has countless waste situations that need the assistance of a skip bin.
Home to the historic township of Windsor, the Hawkesbury area is a long-established area with plenty of old buildings. This brings the need for regular renovations and maintenance, which tends to require a sturdy waste situation, such as a skip bin.
Also known for its extensive farmlands, businesses may need an industrial waste solution when maintaining or clearing their land. The dirt and clay and green waste skip bin waste types are popular for these situations.
A more significant waste scenario experienced in the Hawkesbury is the unfortunate natural disaster, floods. When extreme flood events hit the Hawkesbury River, surrounding areas have a massive clean-up once the water recedes. With debris and water-damaged objects scattered across properties, a skip bin can be one of the most efficient ways to clean up.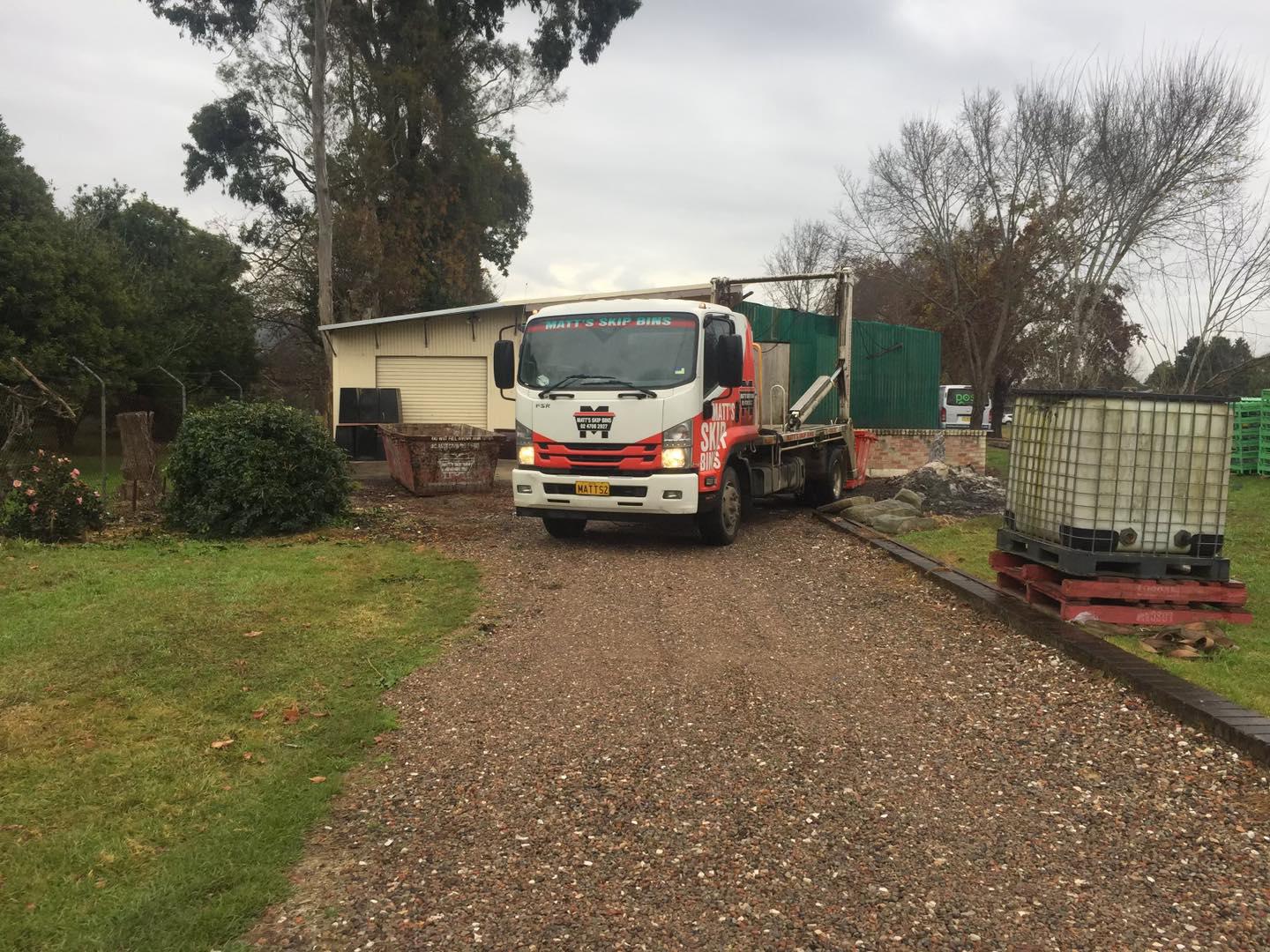 Suburbs we service in the Hawkesbury
With a long list of suburbs, the Hawkesbury area is a large area that borders the Blue Mountains, Hills District and Blacktown council.
The suburbs we service in the Hawkesbury include:
Agnes Banks
Blaxlands Ridge
Bligh Park
Bowen Mountain
Cattai
Clarendon
Cornwallis
Cumberland Reach
East Kurrajong
Ebenezer
Freemans Reach
Glossodia
Grose Vale
Grose Wold
Hobartville
Kurmond
Kurrajong
Kurrajong Heights
Kurrajong Hills
Maraylya
Mcgraths Hill
Mountain Lagoon
Mulgrave
North Richmond
Oakville
Pitt Town
Pitt Town Bottoms
Richmond
Richmond Lowlands
Sackville
Scheyville
South Windsor
Tennyson
The Slopes
Wilberforce
Windsor
Windsor Downs
Yarramundi
Are you looking to book a skip bin in the Hawkesbury? Part of our skip bin hire in Western Sydney, Matt's Skip Bins provides the local area with prompt skip bin hire that you can rely on.
To see the other regions we service, visit our website. To get an obligation-free quote, head to our website or speak to our friendly team on 02 4708 2927.