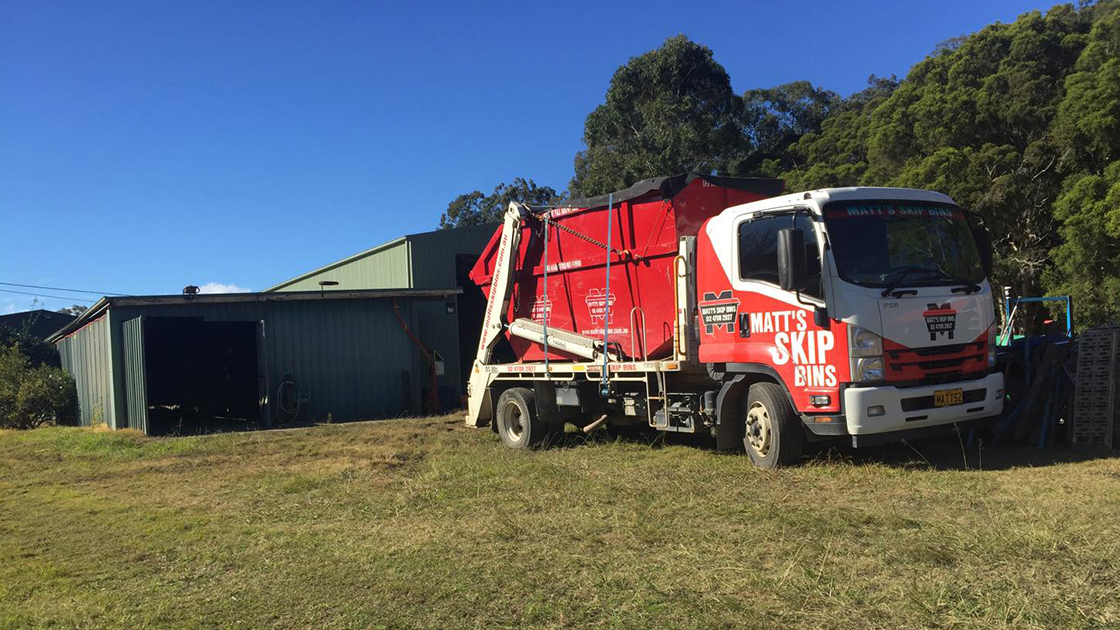 23 Jun •

3

min Read
Having spent over a decade in the skip bin industry, we've heard it all when it comes to skip hire. Revolving around what you can and can't do with your skip bin and the general processes, you'd be surprised with the different myths and misconceptions that come up over time.
A lot of the time, misconceptions about skip bins can impact the decision of those looking for skip bin hire in Sydney. This makes it essential to know right from wrong so you aren't misled and can get the most out of your hire!
Below, we address the common myths you hear about skip bins.
Myth – Hiring a skip bin is expensive
One of the major myths around skip bin hire in Sydney is that it is super expensive and not affordable. This is NOT true. While some skip bin hires can be costly with inflated hire prices, Matt's Skip Bins strives to provide reasonable prices our customers can appreciate.
When hiring from us, you'll find our prices are more accommodating than our competitors. We understand the value of money and firmly believe skip bins should be affordable. That's why we ensure our prices reflect this!
Myth – The content in your bin only goes to landfills
This one is definitely NOT a reality. At Matt's Skip Bins, we take our commitment to bettering the environment very seriously. This means directing as much as we can away from landfills!
In fact, we have our own recycling yard where all bins go at the end of the hire and are sorted through by hand. Here, we salvage anything we can for recycling to give a second life.

Myth – Skip bins can't be used on a shared property
Not true! Rest assured, we can undoubtedly provide skip bins for those located on shared properties. Across Sydney, there are many communal areas such as industrial parks, apartments, units and shared offices or factories.
Imagine the amount of waste unaccounted for if you couldn't get a skip bin at one of these properties!
The only thing skip bin hire on a shared property may impact is where you place your skip bin as you may be restricted to a specific area!

Myth – You can put anything in your skip bin
Wrong! While skip bins cater to many materials and items, you can't just put anything into your bin. We have a wide range of waste types available. These waste types accept different materials, catering to most waste situations.
There are also particular items that you can't put in any of our skip bins. There are various reasons for this, such as contamination and health and safety issues, so you must avoid putting in any items we don't allow.
---
Do you have a question and aren't sure if it is a myth or reality? Feel free to enquire or give our friendly staff a call on 02 4708 2927! We are here to help make your skip bin hire one that is easy and stress-free.
Head to our website to explore our waste types and skip bin sizes. When you are ready, you can also get your skip bin here or get an obligation-free quote.