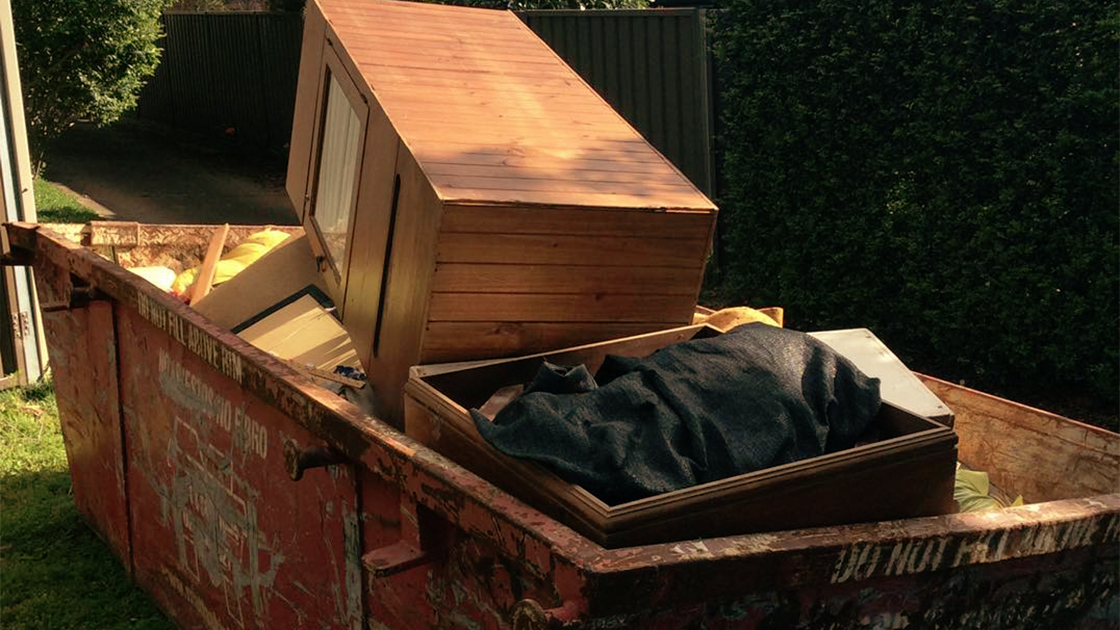 21 Jun •

3

min Read
Take a look at your home and think about where everything is. Are you feeling overwhelmed? Don't feel despair; you're not alone!
A common argument-starter, the room, or lack-of room can be a hassle for households not just in Australia but worldwide. With piles and piles of objects overflowing, a solid over-due clean-up can be the answer you need.
Not sure if your home is that bad? Let us help you identify the signs when it is time to get your home cleaned out.
There is no room for new items
One of the biggest reasons for identifying a much-needed clean is when you bring a new belonging into the home and struggle to find room for it. There is nothing worse than having no space for your new purchase!
If you have zero room for your new find, then there is a good chance your home is overdue for a clean. From crowded shelves to cluttered draws and cupboards, your home could be bursting from the seams, begging for a clean-out.
By throwing out items and rearranging your belongings, you can create new space for your newer pieces to come into the home. As the saying goes — out with the old and in with the new!
The house is turning into a hoarder paradise
Do you walk through your backyard or garage and find it resembles a junkyard? With bibs and bobs and piles of random items building walls around you, you could easily find waste that you no longer need.
With so many objects built up over time, we recommend a thorough cleanse in the rooms that are most piled up.  Many of your items can most likely be accepted into our skip bins (go check out our waste types!) with our 10 cubic metre skip bin being the best size for the largest of clean-ups.

You can also make some money by offloading the valuable pieces you have saved. If selling, it could be worthwhile to use internet marketplaces such as Facebook Marketplace or Gumtree. For those more old-school methods, hosting a classic Saturday garage sale could also ease your stockpile.
It is a struggle to find your belongings
When was the last time you went to look for an item and had to pull the place apart in hopes of finding it? More recent than you'd like to admit? This is a clear symptom of your home needing a clean-out!
If you find yourself frequently losing and misplacing items in your home, there is a good chance you'll need to throw out items to organise them in a more straightforward structure. No longer should you be diving through piles around your home trying to find a missing bag or important letter. 
Instead, clear out your home of things you no longer need and create an organised structure free from clutter. This way, you can quickly find items in the future.
---
Have you related to any of the above? Then it is time to clean out your home! To make your job easier, we recommend hiring a skip bin! Providing our quality skip bin hire across Sydney, Matt's Skip Bins can provide you with a bin for your situation.
To book your skip or learn more about our reliable waste solution, visit our website or give our team a call on 02 4708 2927.