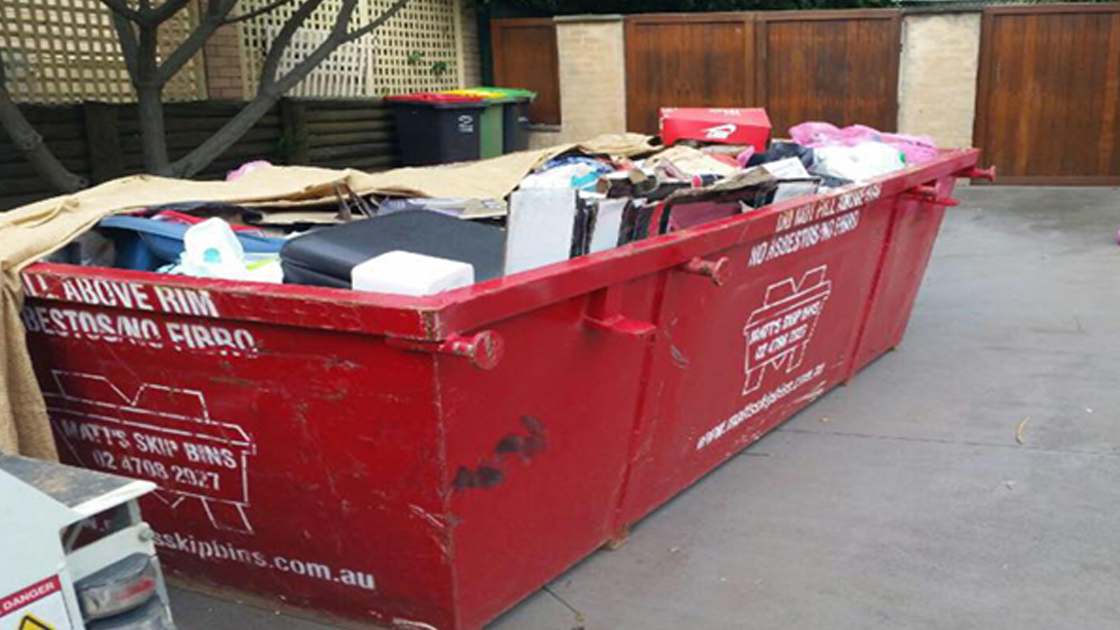 14 Mar •

3

min Read
Are you getting rid of the bulky items you no longer need and ready to dispose of waste? There are a few good options you can choose from. But what are the two most prominent waste solutions available? Easy, either skip bin hire or rubbish removal.
While each has its advantages, it is important to understand what both offer you as a customer. This way, you know what to expect from your chosen service.
If you are looking to get rid of waste, keep reading this guide. We will compare rubbish removal with skip bin hire so you can find the right waste solution for you.
What does rubbish removal offer?
Rubbish removal is the process of having your rubbish removed by labourers. When it comes to this waste solution, you will need to have all of your rubbish ready to go and sorted for when the labourers arrive. Overall, it is a fastened process as you need the rubbish prepared for the removal date.
Upon your rubbish removal, labourers will do the heavy lifting for you, but this does come at a cost. Rather than having a transparent price before the service, rubbish removal requests the fee after the actual service is done, as it can charge you per tonne.
In addition to this, you also have the cost of the overall removal from the labourers. Be cautious of this final fee as you won't be able to prove if any extra waste was added to the load between the departure of your property and getting tipped.
A rubbish removal company also services one customer at a time. This means it can be harder to book as it isn't like a skip bin where there can be multiple hired at one time. Furthermore, the waste catered to can be more restricted as not many companies have large trucks to cater to heavy materials and items.

What does hiring a skip bin offer?
Skip bin hire is the process of receiving an industrial bin to fill with waste, which will be removed from your property once finished. You can take your time throwing out your waste, stacking and optimising the bin space how you want.
Overall, it is a lengthier process, but you can gradually go through the rubbish at your own speed. This gives you time to make sure all the waste you want to get rid of is accounted for.
We pride ourselves on transparency, so what you see is what you get with our skip hire! When hiring a skip bin from Matt's Skip Bins, you'll get an obligation-free quote before you book your hire. This means there is no surprise fee waiting for you at the end.
With over 270 bins and multiple trucks, we can provide our services to several customers simultaneously, allowing us to be more flexible with your required dates. We also cater to more significant amounts of waste thanks to our sturdy 10 cubic metre skip bin!
Although you have to stack the bin yourselves, you'll get prompt service delivering and removing the skip bin on your selected dates.
Choosing between rubbish removal services and a skip bin
To choose between the two waste removal options, you'll find your answer by comparing rubbish removal with skip bin hire based on your specific needs and situation.
If you are looking for a quick solution and don't mind the end price tag, rubbish removal services may be the right choice for your situation. Skip bin hire is the ultimate choice if you prefer a more consistent waste solution that provides time and ample space without costing a leg and an arm.
If you have any more questions on skip bin hire, please visit our website or contact our friendly staff by enquiring. We are more than happy to answer your enquiries to lead you in making a decision!
---
Are you looking to book a skip bin? You can now book our skip bins online! Quick and easy, our booking form is straightforward and can be done within moments! For all questions or to speak to our team, give us a call on 02 4708 2927.