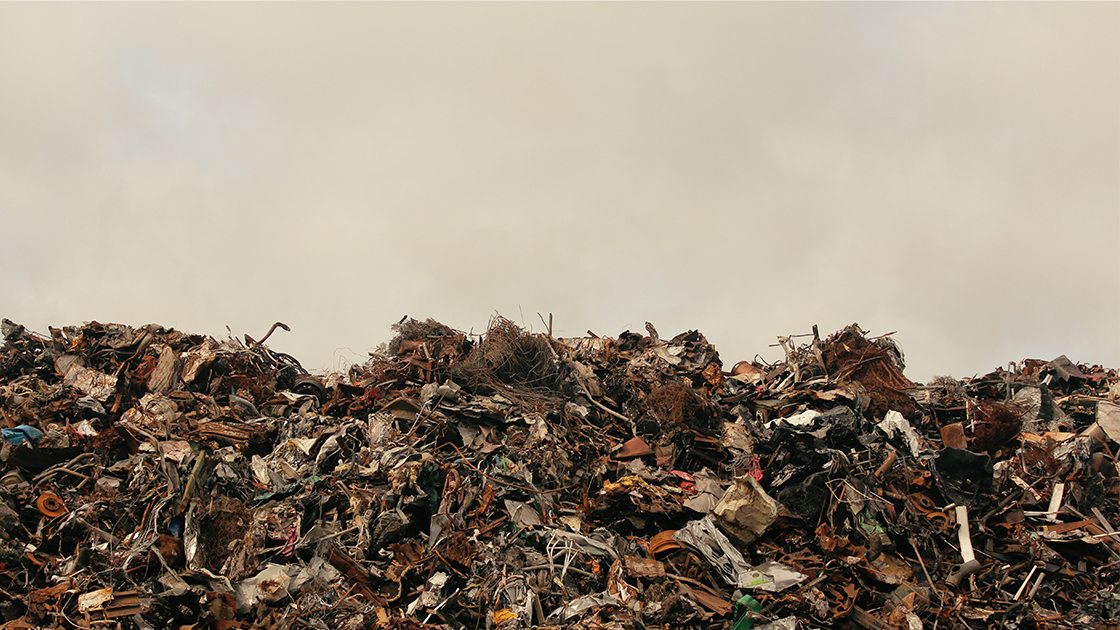 05 Oct •

4

min Read
At Matt's Skip Bins, every skip we come across is assessed and sorted through carefully at our recycling yard before it goes to waste facilities.
As a leading skip bin hire company in Sydney, we understand the importance of doing our part for the environment. And that includes limiting the waste that is sent to landfills.
With countless skips being hired each month, we have the ability to use our services for good.
By going through such a large amount of waste each day with our strict sorting procedures, we can monitor and regulate as much waste as possible, being able to preserve the environment in the best way we can.
Not sure why we are such environmental enthusiasts? It's time to learn more about landfills!
Read below and you'll realise why we are so stringent on reducing the amount of waste sent to landfills. Here is what you need to know about landfills:
What is a landfill?

Before you can properly learn about how to reduce waste that goes to landfills, it is best to get a better understanding of what it is.
Essentially, landfills are an engineered pit in the ground that is filled with waste that cannot be recovered at a recycling facility. It is the final destination for materials that cannot be disposed of in any other method.
A modern landfill has specific cells that have been established to generate as much compaction and as little environmental impacts as possible. While it still has negative effects on the environment, this method of waste disposal has fewer implications then incinerating.
Once a landfill has reached its total capacity, the area will be capped, buried and covered with soil. The buried site can then be used for construction, parks or community grounds.
The importance of keeping landfills to a minimum

Now you might be thinking, isn't it a good thing we have a designated and controlled solution to our non-disposable waste? Well, not exactly!
Other than the fact it releases different types of toxic gases and has harsh consequences to the environment and your health, it is vital to limit landfills as it will impact you and your income as well.
Yes. The sooner we fill up local landfills and must rely on facilities located further away, the quicker the fees you pay increase.
Because of the longer travel, operations will need to pay more. This increases their service and product prices which will, in turn, require you as the customer, to spend more.
And it doesn't just impact you financially, but it can also affect your resources. Because it is buried and hidden within the ground, the materials in landfills can consequently threaten groundwater if not properly built or maintained.
All this can eventually pollute and mess with the quality of your water sources.
Needless to say, filling up landfills without any consideration can be lethal to you, your body and your bank!
How to save yourself and keep landfills to a minimum?

While landfills are critical to infrastructure needs, you must know that there are still things you can do to discourage these waste facilities from being filled up.
We recommend you investigate the waste solution companies you are hiring and go with one that reduces the amount of waste they take to landfills.
At Matt's Skip Bins, our waste skip bins are combed through so we can recycle and reuse whatever we can. This is especially true with our green waste skip bins as nearly all materials can avoid going to a landfill and instead be saved for further purposes.
While we may be conscious of what we send to landfills, a lot of other companies in Sydney do not share the same mindset!
Companies who do not recycle will just tip their collected waste straight into a landfill. This action accelerates the speed of the holes being filled. Continuing with this process will one day leave our city without a local waste disposal solution.
Other tips you can do at home to avoid landfill waste includes reducing the amount of plastic you generate. Use reusable products when you can and properly recycling your general home waste.
---
Are you looking for a quality skip bin hire company that will take care of your waste in an ethical and environmentally friendly manner? Call the team at Matt's Skip Bins. With plenty of skip bin sizes on offer, we will properly handle your waste, sending as little as we can to landfill facilities.
To book your skip, visit our website or give us a call on 02 4708 2927.