17 Mar •

2

min Read

Importance of keeping your building site tidy
Completing any building or construction project, big or small, is bound to make a mess. But the importance of keeping your building site tidy cannot be swept under the rug.  A clean building site makes any construction project more environmentally friendly, in addition to saving time and money.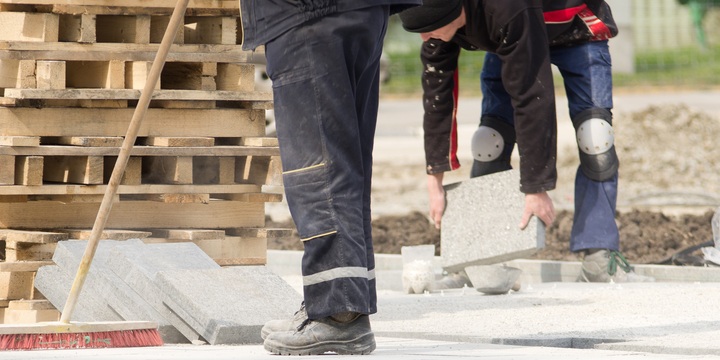 Why Keep Your Building Site Clean?
A Tidy Site Is A Safe Site
Keeping your building site tidy is incredibly important in increasing the safety of yourself and other site workers. Clearing debris assists in drastically reducing the incidence of injury, as there's no need to climb over materials to find things or move around. A clean site will also provide secure access for delivery vehicles and suppliers without fear of damage caused by sharp obstacles and scattered debris.
Improved Efficiency
A clean building site is an efficient job site. It is far easier to work in a clean space than a space cluttered with extra rubbish and materials. By keeping your project site in good order and clear of debris, you will find tasks not only happen faster, but with improved quality. Remodelling projects in particular can be very detail oriented. Remembering where you need blocking in the wall, where chases go and where the new plumbing drops go are easy to lose track of if when the building site is messy. In addition, if debris is randomly scattered for a length of time, this could cause workers and others to be looking for things in the wrong spot.
Cleaner Reputation
The attractiveness of a clean building site cannot be overlooked. If a potential client drives by a house under construction with paper flapping in the wind, garbage lying around, and lumber scraps strewn about the site, their opinion will different greatly than witnessing a spotless site with everything in its place. A clean building site translates into a professional builder or remodeller in the mind of a potential client. Consider your project like a job interview for your business every day, so make sure it looks perfect for that interview.
How To Stay Tidy
Put Tools Away
This is a simple point, but still of importance. If tools or equipment are out of use, put them away. It's easy to leave items lying around, but if you won't be using them again in a hurry, put them away. If it's out of use, it should be out of sight, or at least out from under your feet.
Designate A Waste Area
If you want your work site to be free from waste and materials, you're going to need somewhere to put them. This could be a skip bin or other waste disposal bin depending on the amount of waste. The best practice is to segregate waste types for reuse, recycle or landfill. Different types of skip bins are available for hire for easy sorting.
Hire skip bins online – multi sizes available for your construction site
If you need to tidy a building site, check out our bin sizes and book a bin online. If you have any enquiries, please call us on 02 4708 2927.