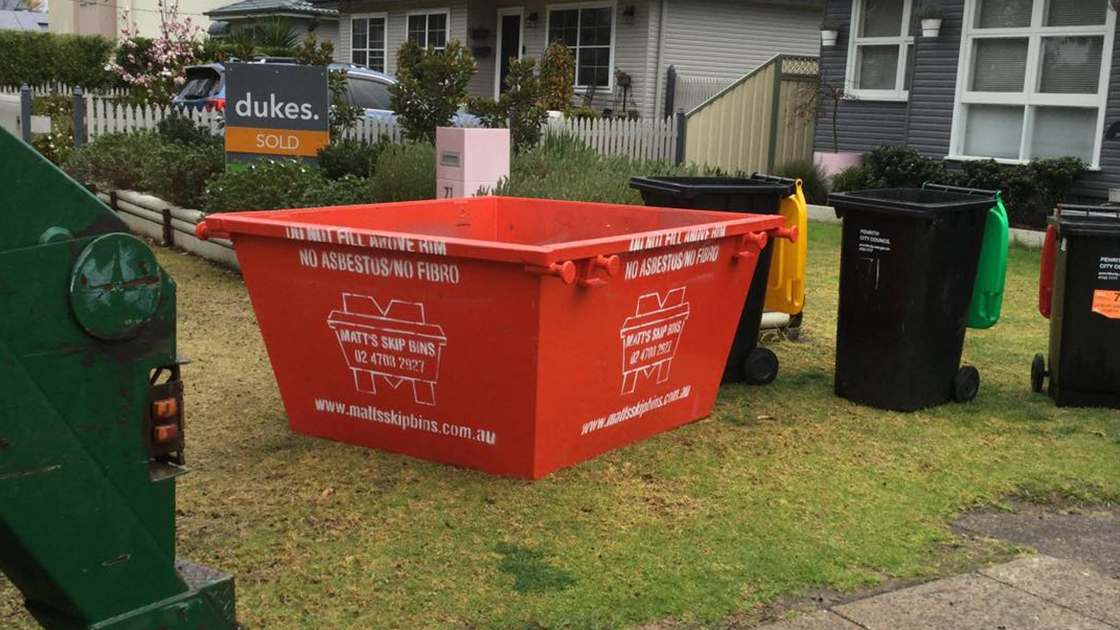 09 Aug •

3

min Read
Picture this: you're about to start a renovation, so you order a skip bin and place it out in the open in your front yard. As days go by, you begin to notice your bin is filling up faster than anticipated; however, the content inside is not all yours. It seems to be that someone else is helping themselves to your bin!
It is a known fact that hiring a skip bin is one of the most efficient ways to handle your waste. While you are right to believe that ordering a skip bin is a great solution to handling waste-generating situations such as a clean-up or renovation, others may get the same idea. But rather than ordering their skip, they may piggyback off your hire.
Is this a concern of yours? Or is someone currently helping themselves to your bin as we speak? Don't worry; here are our suggestions below that will help prevent others from using your skip.
Hire for a short period
A great way to narrow down on others using your skip bin is to keep your bin hire to a minimum. Organising a quick turnaround gives neighbours and passers-by a limited chance to take advantage of your skip.
This means getting your skip delivered and picked up as soon as possible. We recommend booking for a few days or two, rather than going for the longest hire possible.
To do this, we encourage you to prepare your skip content and put it aside before the hire so it can go straight into the bin once it arrives. The quicker it is filled and sorted, the better!

Keep the skip on your private property
Another way to limit people's access to your skip bin is by placing your skip on private property blocked off from the public.
Instead of leaving it on the side of the road or a council strip, try a spot that is gated off. We find this helpful for both residential and commercial customers hiring skip bins around Sydney. By placing your bin in a fenced area such as your front or back yard, you are limiting the accessibility one has to your bin.
Another idea is to have it within a tall indoor space, such as a factory or shed, where it can be locked up when not in use. The less it is available to others, the better.
Cover the skip bin when not in use
A good tactic to prevent people from using your skip is to cover your bin. Covering your container will make it harder for people to use your skip, which may deter them from using it. Plus, it makes it clear you don't want it used!
We recommend putting a tarp over the bin and tying it around overnight. While it may be inconvenient for you when you return to use it the next day, it will be worth the hassle when it stops uninvited visitors from dumping their rubbish!
Place it in a strategic location
Don't have a fenced-off area to put your bin? Be creative! There are a few different ideas you can implement to try and stop others from using your skip without invitation.
For example, move a car in front of your skip bin when you're done for the day. This will help hide your bin and will also obstruct any pathway to your bin.
Another useful idea to stop people from using your bin is to place it near a sensor light. People who try to use your skip generally do it at night when they can hide behind the darkness. By putting it within range of a sensor light, it will trigger and turn on the light, hopefully stopping them from dumping their junk. At the least, it will let you know someone is out scoping your skip!
---
Now that you know our tactics, it is time to order your bin! You can find our skip bins online through our booking form. Here you can get an obligation-free quote or hire your bin within moments with our fully secure system.
For any enquiries, give us a call on 02 4708 2927.