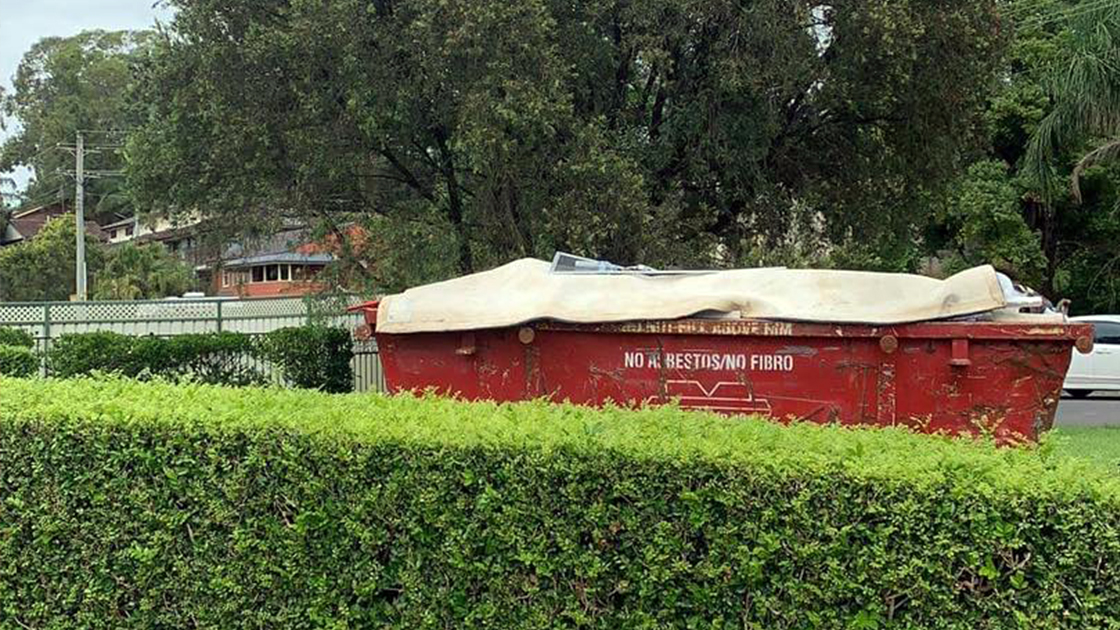 05 Dec •

3

min Read
For most, Christmas doesn't just bring a festive holiday – it also brings a well-needed break. Whether you'll have a week or two off or the entire length of the school holidays, take advantage to relax and reset your home for the new year!
The rare time off will give you ample free time between your festive plans. This means you can dedicate some much-needed time to getting your property in shape! Use this time to tick those long-awaited jobs off the to-do list.
Are you looking to make the most of this Christmas break? Hire a skip bin and get on top of your jobs so you still have time to relax before you return to work! Below, we've created a list of ideas to help you be productive and make the most of your holiday break.

Use the time to clean up the garden
This holiday break is the perfect time to clean up the garden! Not only is it a spot you'll want to spend a good chunk of your break, but it may also be the location for any social holiday events you plan on hosting.
Therefore, it is important you jump on this as soon as you get the chance! It can be a time-consuming job, especially if you've left it to grow wild since last summer! This means it could be a big job – leaving plenty of waste! Think of all the weeds and overgrown plants.
The biggest solid you can do for yourself is to hire a green waste skip bin. Hiring a green waste bin gives you plenty of space to chuck away all the excess vegetation and green materials. Think of clippings from your hedges and cut-off branches. This will also cater to small stumps you've removed from the yard.

Go through your wardrobes and storage
Going through all of your wardrobes and storage spaces isn't a job small enough for your weekends off, but it is certainly a task big enough for the Christmas break! Make way for any new items you receive over the holidays and start the new year fresh by going through your storage.
Out with any old clothes and items that have been hanging around, collecting dust. With our general waste skip bin, you can efficiently establish new space and eliminate any clutter that has been collecting over the years.
A 2m skip bin is the perfect size for cleaning your wardrobe and cupboards. It offers more space than your usual curbside bin without going over the top. Make sure to get your booking in before the new year so you can start refreshing on the new year!
Tick off those planned renovations
Now that you have a fair bit of time stop putting off those renovations you say you don't have the time for. While it may carry over after your holiday break, take advantage of the time off and try to get a head start on renovations.
Whether gutting the existing kitchen, simply changing the floors or adding new feature walls, you will need a solid waste solution. Our selection of construction skips caters to common renovation waste, with waste types including mixed building waste, bricks and concrete or general waste.
Hire a sturdy skip bin size to ensure you keep the home or office clean as much as possible during these renovations. The 6m skip bin is the perfect size for a small to medium renovation and ideal for these situations.
Get planning! Now is your chance to make the most of your time off this Christmas break and be productive. From the team at Matt's Skip Bins to yours, we wish you a safe holiday and a happy new year.
Remember, if you need a skip bin this festive season, make sure to give us a call. We will still provide our skip bin hire across Western Sydney for household clean-outs, projects and worksites.