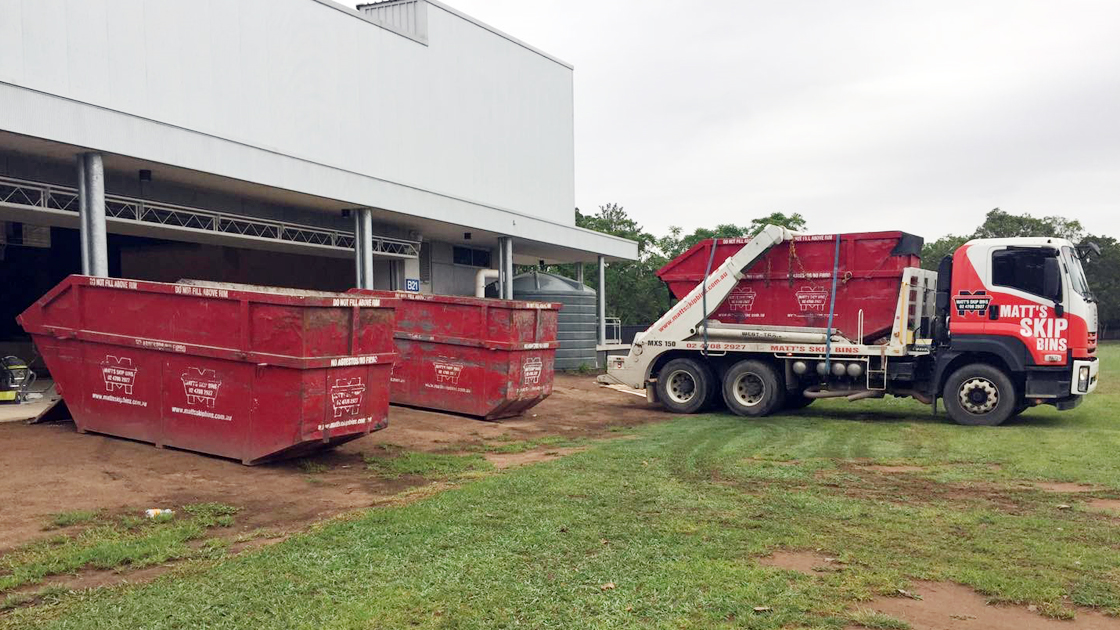 17 Aug •

2

min Read
Incredibly versatile, skip bins have a wide range of applications. But did you know that while many often use these bins for residential purposes such as clean-ups and renovations, they are also recommended for industrial settings?
Skip bins are a sturdy waste solution and regularly serve industrial situations such as factories and warehouses. Not only because they are affordable but because they offer the necessary space to get rid of bulk materials, often required in an industrial environment and waste management plan.
Do you need a skip for your industrial worksite? Here's what you need to know.
Recommended bin sizes for industrial worksites
When it comes to industrial situations, you need a sturdy skip bin with plenty of room. Our extensive collection of heavy-duty skip bins is perfect! We offer multiple large bins, including our 8m and 9m skips and the biggest in our lot, the 10 cubic metre skip bin.
These large skip sizes can hold an incredible amount of rubbish, making it great for industrial waste such as frequent and daily large-scale waste disposal. For more minor waste situations, we also offer medium to small skip sizes.
Waste types available for industrial sites
Several types of industrial waste are commonly generated around Sydney. It is essential to understand the waste category you will be producing, as this will help you find a suitable waste type for your skip.
At Matt's Skip Bins, we cater to various primary forms of industrial waste. The types of waste our skip bins cover include:
Scrap timber and wood
Metal scraps
Concrete and bricks
Dirt and rocks
Textiles
Electronics
Weeds and other vegetation
We have dedicated waste types for the above materials that can dispose of them respectively. This includes our general waste, mixed building waste, bricks and concrete, dirt and clay and green waste. You can learn more about the individual waste types and what can go in each type here.

Bin placements on an industrial site
If you're ordering a skip bin for an industrial site, there are multiple spots you can choose from when placing your bin.
For situations with large, tall buildings such as factories and warehouses, try placing the bin inside and near where the waste will be generated. If you have enough space for our trucks to enter a building, we suggest putting the container halfway through or at the end of a production line. Alternatively, putting it in a loading dock is also a great way to keep it near while allowing plenty of access.
If you can't afford to put the skip bin inside or under the cover of the building, try placing it in a convenient spot on the property, such as near the garage entry. Otherwise, you can hide it behind the building where there is back access to the building. This will provide easy access and give our trucks ample room for pickup and delivery.
---
Do you need your skip bin soon? Matt's Skip Bins provides quality skip bin hire to Western Sydney businesses, including both commercial and industrial.
You can get an obligation-free quote by heading to our booking form. Alternatively, you can call our friendly staff on 02 4708 2927.