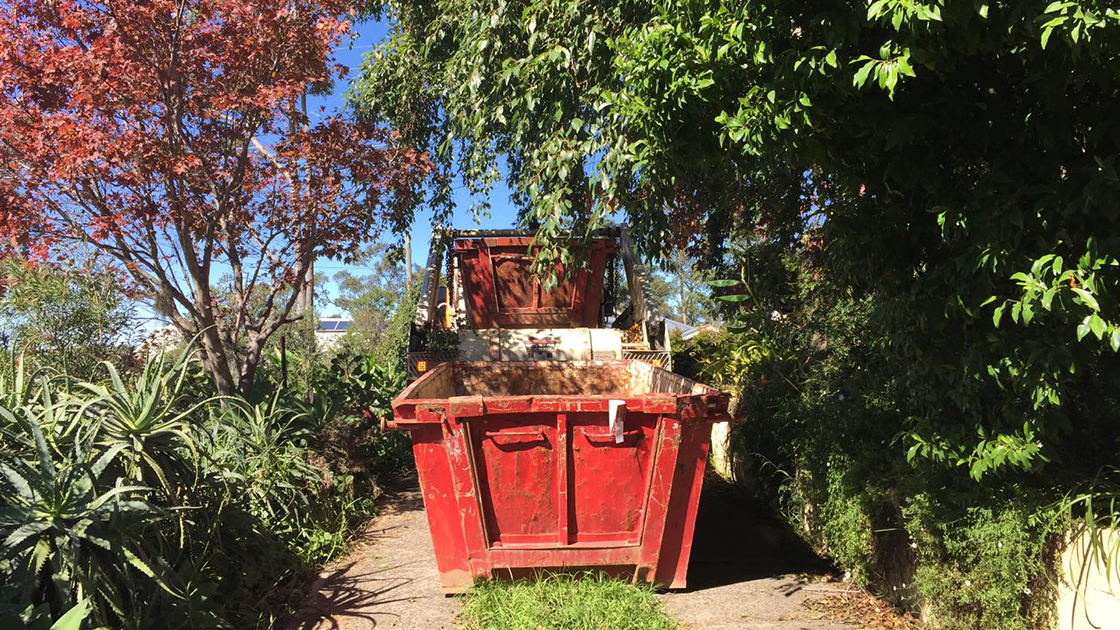 18 Nov •

3

min Read
At Matt's Skip Bins, we proudly offer a broad range of skip bins for hire in a variety of sizes. Covering small, medium and large. Our collection of sizes is broad and flexible to cater to different waste disposal needs.
While our bigger skip bin sizes often get a lot of love for their large capacity and room, the smaller members of the family shouldn't be overshadowed. Known as mini skips, our 2m skip bin, 3m skip and 4m bin are a small yet sturdy collection that cannot be underestimated.
Despite catering to a smaller load of waste, these sizes have a lot to prove and serve a variety of purposes. Discover just some of the events these small skips can cater to below.
Small spring cleans
You know those urges you get to clean the house once the weather starts to warm up? The ones when you are sitting around in a cluttered room and all you can picture is a clear space? For those spurs of spring-cleaning fever, a mini skip is an ultimate tool.
Ideal for a wardrobe update for the whole house or a cupboard cleanse for the kitchen, laundry and more, a mini skip will be the solution for small spring-cleaning waste situations. It is big enough to handle a decent amount of waste, yet small enough it isn't excessive.
Depending on how big the job is, our 2m bin may be the right size or the bigger 3m or 4m skip bin sizes will do the trick for bigger households.
Fast way to waste furniture
Have you recently gone furniture shopping? Did you update your home with the purchase of a new dining room set or large lounge to replace your existing one? Prepare your home for the arrival of your new addition by getting rid of the older item!
Getting rid of large pieces of furniture can be a pain, especially when there isn't much else to throw out. With a mini skip, we make the job easy. While chucking out old furniture isn't suited for your community curbside bin, it is certainly catered for a mini skip.
Ideal for household furniture, our mini skips will accept the furniture you no longer want. Simply hire a skip for a couple of days so you have enough time to dispose of the item before your new one arrives.

Event preparation
Household clean-outs aren't just all a mini skip is good for – they also make handy waste solutions for when you want to plan and host an event.
Whether it be a community event or a festive occasion, these activities take preparation and labour to be physically set up. Which in turn, results in leftover and excess waste. All the rubbish generated prior to an event may be a small fraction of the aftermath, but it is still a decent amount.
Mini skips are the ultimate answer. Small with a decent amount of space, it'll be the perfect way to get rid of the leftover materials, removed before your event even begins!
---
Looking to book a mini skip? Book your skip bin online now! We provide our skip bins all across Sydney, and also offer mid-size and larger size bins for the occasions where you need that further bit of space for your junk
To see all of our sizes, view our website. For any enquiries, give our friendly staff a call on 02 4708 2927.