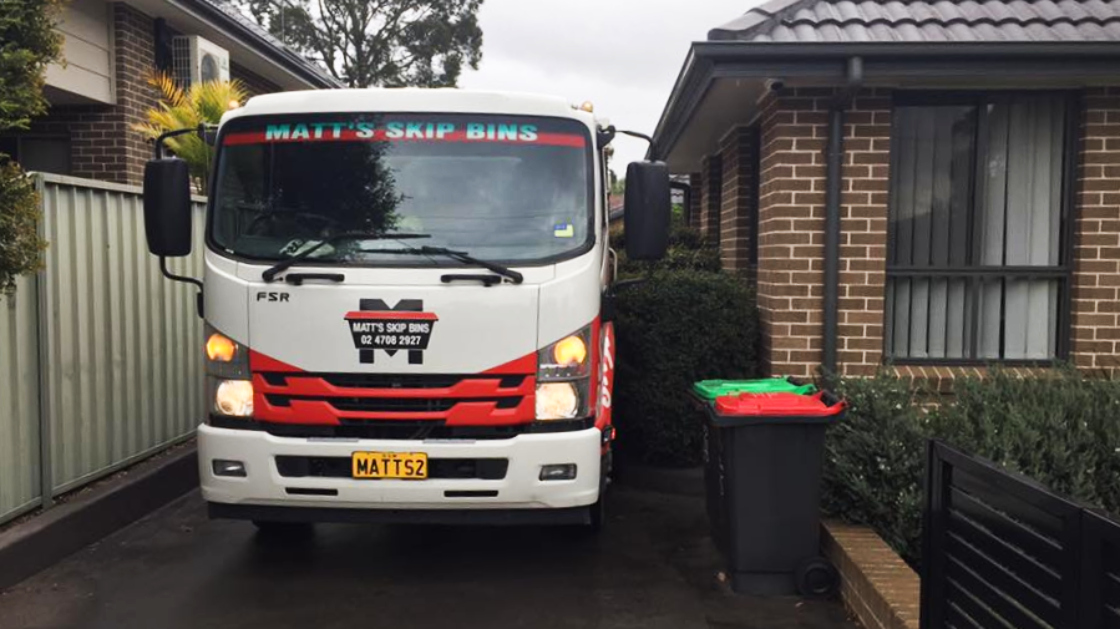 14 Oct •

3

min Read
Already halfway through spring, we are now quickly approaching the warm season of summer! Whether you are planning on hosting a pool party or just need room for the kids' Christmas presents, there are plenty of reasons you'll want to prepare your property.
To get your home looking its best for your guests, it is time to consider what you need to do.
From making room in your cupboards to giving your backyard a makeover, you'll need a handy skip bin ready to efficiently dispose of your waste.
Keep reading below to see how a skip bin can help you get your house summer-ready.
Cleaning up any renovations
With summer generally being the social point of the year, it would make sense that you may be finishing up any extensions or renovations to your home.
So of course, you will need to have those pesky scraps cleaned up before you can even consider inviting anyone over!
Whether you have just finished a new decking or gutted out the inside of your house for a brand-new makeover, we have the skip for you!
An easy waste solution and ideal for small renovations, our mixed building 3 cubic metre skip bins will suit your home renovation project!
Have you conducted a bigger renovation that will require more space? Don't stress! Our Mixed Building Waste skip bins can go up to 10 cubic metres and all in between, so you will have a solution for all waste sizes.

Clean out the house
Want to do a big clean-out before Christmas hits? This is a great idea considering all the new items you will accumulate over the holidays! If your cupboards are bursting at the seams, then it is a clear sign you need to make room!
Our general waste bins, the perfect choice for house clean-outs, are the ultimate solution for your cluttered home. Get in quick and clean out your house before the new wave of toys and gifts come flooding in.
It is also great for those who simply are in the mood for spring cleaning and want to get their house feeling fresh and spacious for the new year.
From the small 2m skip bin to the larger 10m rubbish skip, our general waste skips are the best choice for your home's rubbish.
This waste type accepts clothes, furniture, toys and more, perfect for chucking out old kid's clothes that don't fit to their old broken toys.

Clear up the backyard
Cleaning up your backyard is a common summer ritual. With the garden having time to grow quickly after the dormant season, it is often in need of a solid cut and trim.
From hedges to overgrown bushes, you'll need a skip bin to tackle this mess of green.
Maybe you want to give your backyard a little renovation. From a new courtyard to upgrading your garden beds, a backyard clean-up can go beyond the simple bush removal.
Luckily with Matt's Skip Bins, amongst other waste types, here we have two different waste types for you to pick from, catering to your situation more than ever before.
If you simply need to remove a large amount of greenery, then our Green Waste will have you sorted. From leaves to tree branches and flower trimmings, this is the skip for you.
For situations that involve more digging, then you will want to have a trusty Dirt and Clay bin ready to go by your side.

---
Are you ready for summer? Get your property sorted and organise a skip bin before summer hits! Providing quality skip bin hire throughout Sydney, Matt's Skip Bins can help you with your waste solutions.
Simply order your skip bin online or give our friendly staff a call on 02 4708 2927 for any enquiries.