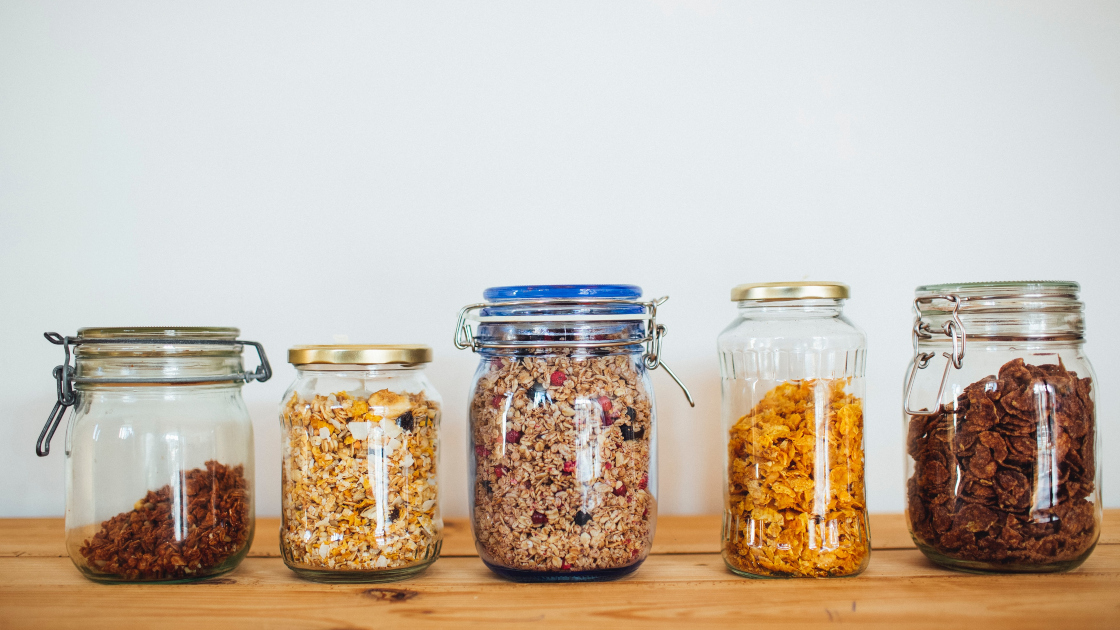 03 Jun •

5

min Read
At Matt's Skip Bins, it is no secret that we love doing what we can for the environment. In our job, we are in a great position to reduce and recycle as much of the waste we come across.
In doing this, we also encourage our customers to do as much as they can to help the environment. While we cover the waste from your skip bins, there are still some easy things you can incorporate into your daily life.
To see what you can do to make some simple but positive changes in your day-to-day routine, keep reading below.
Get in the habit of using reusable bags
Recycling and reusing are critical – and we don't just mean putting things in the recycling bin when you can (which we also encourage!). We recommend getting into the habit of using reusable bags when you go shopping.

This is especially important when you shop for groceries! As it is something you frequently do if not weekly, investing in reusable bags will go a long way.
Luckily, many shops have ditched plastic bags and are now using biodegradable plastic-based bags.
The swap in bags is incredibly vital as the old single-use plastic bags weren't biodegradable, taking up to thousands of years to break down. Worst of all, these bags usually sat somewhere in a landfill, releasing their toxins into the environment, or potentially finding their way into the ocean, causing havoc.
All you need to do is leave a few canvas bags (which you can usually buy from the stores) in your car and use them each time. You may have to buy when you first get them. But after that, you don't need to pay at all, making it a better investment in the long run!
Replace plastic around the home
Another straightforward replacement tip is to remove any plastic in the house where possible. Taking out everything plastic means not only is your waste going to be reduced, but it is also a healthier change for your family.

Like we mentioned earlier, plastic is here to stay, taking hundreds to thousands of years before it starts to break down.
But did you know general plastic contains BPA (bisphenol A) which has been linked to many health defects and diseases? So not only is it bad for our environment – it is also terrible for us when it comes in contact with what we consume!
To avoid the frequent use of plastic, there are a few things you can do around the house to minimise usage. This includes:
Replacing plastic cutlery with reusable metal ones
Using a stainless bottle instead of plastic
Refilling a bottle with your tap rather than buying bulk water
Investing in reusable metal straws
Using glass jars for storage instead of plastic containers
Substituting glass for plastics cups
Investing in ceramic plates and bowls instead of plastic ones
Opting for wooden or metal utensils
Purchasing beverages (milk, soft drink etc.) sold in glass
Preparing certain foods instead of buying packaged ones
Replacing plastic storage containers with glass
Using reusable cloth napkins instead of paper ones
Chucking plastic pet bowls out and replacing with stainless
Replacing plastic covers with cloth or other reusable materials when you can
Once you are done cleansing and removing the plastic from your home, you'll be left with a pile of plastic. To get rid of all your plastic waste efficiently, hiring a skip bin through Matt's Skip Bins would be your best choice.
With skip bin sizes that range from small to large, we will be able to cater and take away your mess, so you don't have to worry about it.
Make the most of your backyard
Your backyard is a natural wonderland and creates many eco-friendly opportunities.
One of the biggest things you can do in your garden is to start growing your own plants and foods. You don't even necessarily need a large yard to do this! From fruits to veggies, installing a patch or shelf into your yard is a great resource.
Not only will growing produce save you money, but you'll also be reducing your overall carbon footprint.
By sourcing your own products, you'll be relying less on commercially produced and transported items and plastic packaging. Plus, you'll also be getting more nutritious foods by using natural soil and avoiding chemicals!

Another great idea is to start a compost. Not only is it giving you a useful waste solution for food scraps, but it is a good way of giving back to the environment, too. General scraps from your kitchen (fruit and vegetable skins, eggshells, coffee grounds, etc.) can be used and placed in a compost bin.
This will also help your veggie patch! When ready, your compost will bless your soil with nutrients. You'll also save money as it will help you avoid heavy chemical-based fertilisers.
Furthermore, your whole yard will benefit from it as this encourages water retention, drainage and better soil texture.
To make the most of yard, we recommend cutting down overgrown plants and removing wild bushes to create more space for eco-friendly activities. To remove the waste once cut down, a green waste skip bin will do the trick.

Other things you can do
If you really want to do your bit in becoming eco-friendly, there are a few other things you can introduce into your life.
Although it may be costly initially, installing solar panels could help your household and power bills in the long run. As a natural resource, the sun will give you all the power you need.
If you are going for a more low-key investment, then solar power lights in the backyard are also an excellent way to start.

Australians are familiar with droughts, so of course, we understand how precious water can be. If you want to contribute to the environment, installing a water tank can be a fantastic idea. Not only will it decrease your water bills, but you are creating your own natural water resource as well!
Relying on recycled water for non-drinking purposes such as showering is also a good method to encourage in your household.
From washing your car to watering the lawn or cooling down the pavement, using recycled water is highly recommended.
---
About to make some eco-friendly changes? Hire a skip to clean up your property! Go ahead and do your part in the environment!
If you are looking for a reliable skip bin hire in Sydney, then Matt's Skip Bins is the right company for you.
Book your skip online or give us a call on 02 4708 2927 for any questions today!