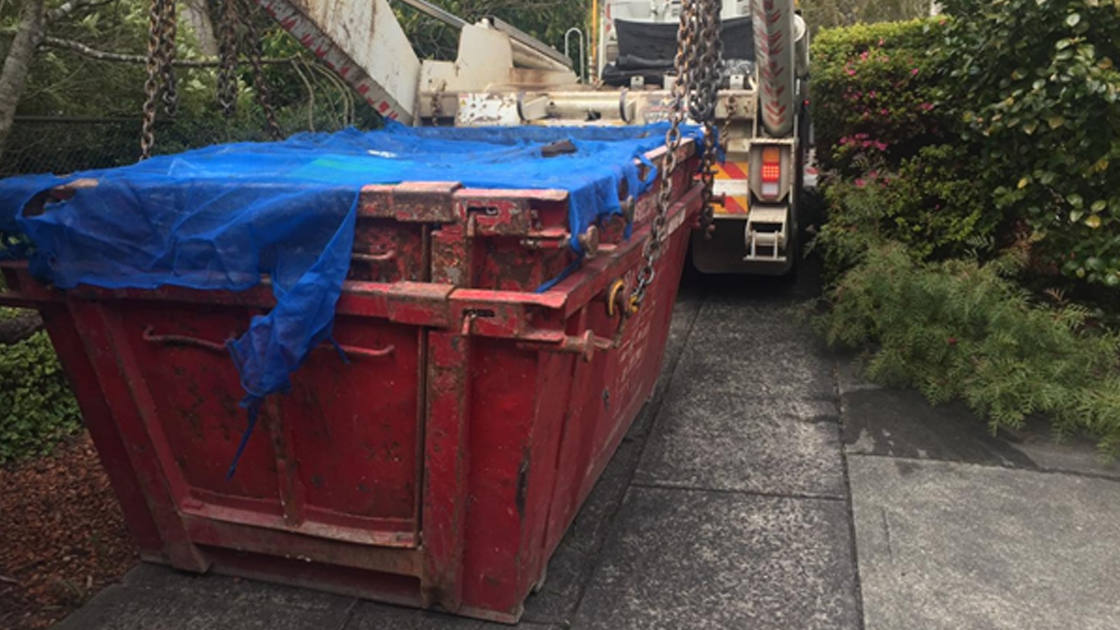 07 Mar •

3

min Read
One of the features people take for granted when ordering a skip bin is the drop-down wall, also known as the skip bin door. As an Incredibly convenient feature, the drop-down wall delivers optimal access to your skip. It is an extremely useful trait; you don't know what you're missing until it is gone!
Next time you order a skip bin, we encourage you to consider a bin with a door. While all skip bin sizes, except for one, features a door, it is still best to know when making your order. Have a look below as we break down the decision for you.
Why would you need a door in your skip hire?
As our bins are made to provide a decent amount of space, we understand many bulky items will find their way into our containers. And with bulk generally comes weight. This means a drop-down wall will undoubtedly come in handy when hiring a skip bin.
Imagine trying to lift a wheelbarrow full of dirt piles over our bin walls? Let us tell you; it isn't easy! That is why our bin doors are worth considering when hiring a skip. You can simply push the wheelbarrow in when you drop down the door rather than trying to lift it, making emptying an easier task.
Furthermore, moving more oversized items such as couches into the skip bin is not as much of a challenge with the door down. This makes it safer, too, rather than trying to lift it up and over.
What happens if you don't have a skip bin with a door
If you find your skip bin doesn't have a door, don't worry too much. While having a drop-down wall is convenient, not having one doesn't make the whole process impossible.
Lighter items are manageable; you need to dump them into the bin, but heavier items, on the other hand, can be more of a task. Rather than walking your waste into the bin, you simply need to be creative about getting heavier items into the skip.
A good solution is to carry big items with the assistance of a friend or use a lifter or trolley if the item is too heavy to lift yourself.
Please remember to be careful when lifting items into the skip by using proper handling and lifting correctly.

What bin sizes have a door?
At Matt's Skip Bins, most of our range comes with a door. The only skip bin size that doesn't have a drop-down wall is our 2m skip bin.
This means that your chances of hiring a skip bin without a drop-down wall are very slim. Unless you want our smallest size, you can expect a skip bin door with the rest of our skip bin sizes.
Due to the small size of the 2m skip, a wall isn't needed. The smaller space generally means large bulky items are not put in here, with most of the waste being easy to place in the skip through lifting.
---
Are you keen to order a skip bin with a drop-down wall? Head to our online booking form! Here you can see our available sizes that will show you in the graphic if it features a door.
Book your skip online or give our friendly staff a call on 02 4708 2927.