04 Dec •

2

min Read

Navigating demolition permits in Sydney
So you've decided to demolish your home for a fresh start. Great! But before you pick up the tools, you'll need to navigate the appropriate demolition permits required for demolishing buildings in Sydney. It is critical to work closely with the relevant government authorities, which will be responsible for issuing the permits for your project to go ahead. Without them, the job may be deemed as illegal and you'll be at risk of a hefty fine. It is therefore recommended for house demolition in Sydney and throughout New South Wales, that you begin planning 6 months ahead with the documents listed below.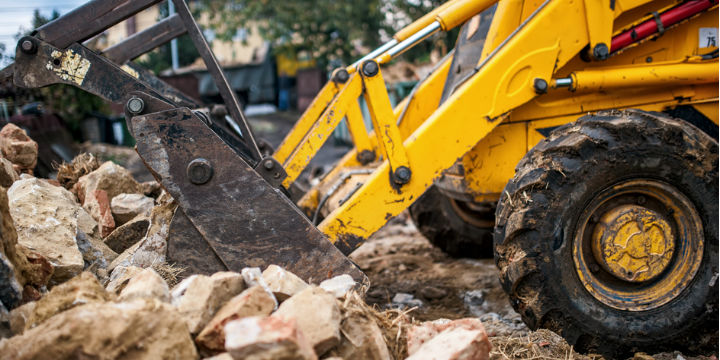 Types Of Demolition
In most cases, the demolition company you have chosen for your job will be the one responsible for securing the permits needed to start. Normally, there are two different types of permits, which will differ depending on the extent of the project.
The first one is a restricted demolition license, which is needed if the structure is of a height of four to 15 meters and if load-shifting machineries will be used on suspended floors. The second type of permit is the demolition license, which is needed for those structures with a height above 15 meters, when a tower crane or chemical installation is required, and when explosives will be used.
Applying For A Demolition License
Where a development requires demolition of an existing building, full details of the age and condition of the buildings or works to be demolished must be provided. The first step for application is to accomplish Application for a Demolition License Form. In this license, you will have to choose whether it is a restricted demolition license or a demolition license you are applying for, as mentioned above.
Your demolition contractor must be able to present certificate of currency for workers compensation insurance, as well as certificate of currency for public liability insurance. The contractor must be also able to identify one employee who will act as the supervisor for the project. This named supervisor will need to pass the minimum qualification criteria needed, including at least three years of work experience in the field of demolition. A license fee should also be paid.
What Other Permits Do I Need?
Tree Removal and Permits
If you have trees in the way of the build site or just want them gone along with the house, you may need to obtain a permit from the council for their removal. This will depend on the size of the tree, and if it is located in a vegetation protection overlay.
Asset Protection Permits
It is also wise to contact the council in relation to asset protection permits. This permit will cover not only demolition works but also the building of your new property. Should you require an asset protection permit, demolition cannot commence until it has been issued.
Are you planning a commercial or residential demolition in Sydney? Check out our bin sizes and book a bin online. If you have any enquiries, please call us on 02 4708 2927.