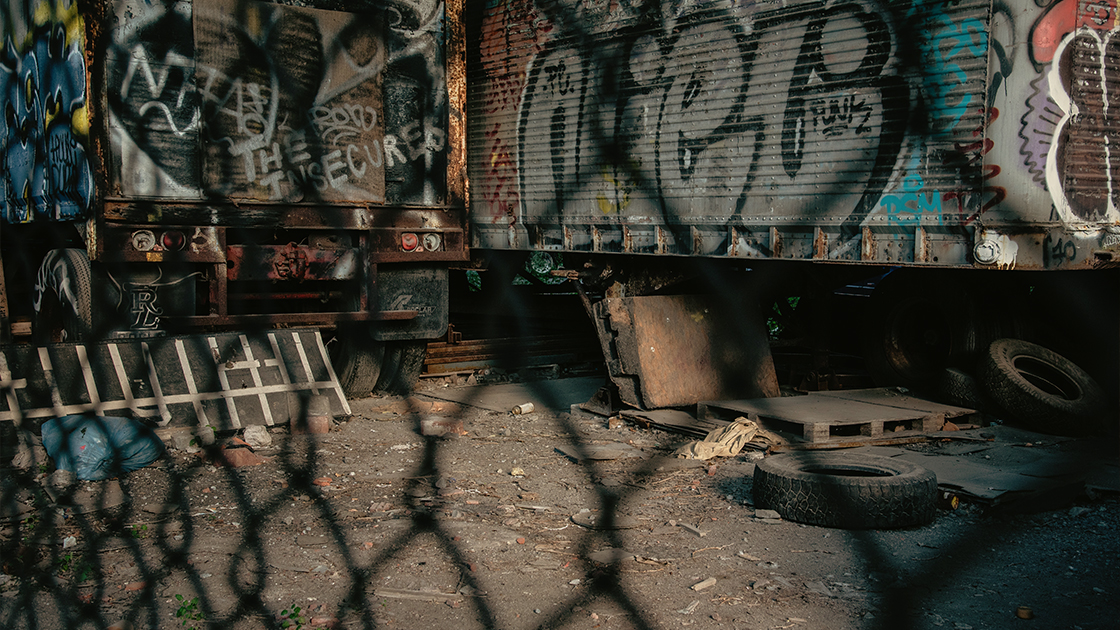 09 Dec •

3

min Read
When we are out and about driving our skip bins across Sydney, we absolutely hate seeing waste dumped on the side of the street. Not only is it illegal to dump waste wherever you please, but it is also bad for the environment.
As a skip bin hire company, we know there are plenty of waste solutions out there that go beyond our trusty skips.
So, nothing else grinds our gears more than seeing illegal waste dumping around our city (seriously, it even trumps seeing an overflowing skip!).
There are plenty of waste solutions available that removes the excuse to dump rubbish irresponsibly!
To discover more on waste dumping, the consequences of getting caught and the legal alternatives, keep reading below.
What is illegal waste dumping?
Illegal waste dumping is just that – the dumping of waste in an unauthorised manner that is considered a criminal offence. This includes the action of tossing, tipping or depositing waste on either land or in water.
Not only is this expensive to rectify and clean up, but it also leaves harsh impacts on both humans and the environment.
It doesn't just pollute the environment; it also poses harmful implications on human health and endangers the lives of animals ultimately. 
What happens if you get caught illegally dumping waste?
Whether it be a single piece of rubbish or a large amount of hazardous waste, illegally dumping can have severe consequences if you are caught.
Large on-the-spot fines are given to individuals by the Environment Protection Authority (EPA) if apprehended, with even larger fines distributed to corporations.
If deemed a repeat offender, further increased penalties will be issued.
Being caught illegally or negligently disposing of waste in a manner that could or does harm to the environment can penalise you, or even involve imprisonment.
Depending on the incident, the maximum penalty for an individual can be $1,000,000 with a 7-year prison sentence. For corporations, the maximum penalty is $5,000,000.
Increased penalties, including further prison sentences, additional fines, the seizing of involved vehicles and vehicle GPS tracking can also be inflicted.
This certainly makes the cost hire of a small 3 cubic metre skip bin seem much more appealing!
Legal waste solutions
If you find yourself with a sum of waste – don't dump it just anywhere! Leaving it to dispose at your local parkland or bushland is illegal and the consequences are not worth it.
For a small amount of waste, merely disposing of garbage in your residential bins should do the trick.

If you need to get rid of slightly larger amounts of rubbish, you should invest in a curb-side council pick-up. Not only is this legal, but in many councils, you can generally book a few free clean-ups each year.
For materials that aren't accepted by your council, you can always rely on a skip bin. The skip bin hire we offer to Sydney residents is one of the most reliable waste solutions around.
Our skip bin services accept an array of waste types, including building waste and green waste. We can help get rid of your junk legally and safely!
Although it may cost you to hire a legal waste solution, the charge is much more welcoming than those of an illegal dumping fee. Plus, it doesn't include prison time!
Please remember, if you hire an independent contractor to get rid of the waste on your behalf, make sure you can prove a legal waste method was utilised for evidence.
A valid tip docket from a legal landfill or recycling facility makes for credible proof.
---
Looking for a reliable and legal waste solution? Trust in Matt's Skip Bins!
We have a deep passion for helping the environment. And with our own waste sorting yard that guarantees all materials go to the right waste facility, you will have peace of mind when using our service.
Find the ideal bin you need by checking our website! We offer a large selection of skip bins in Sydney. To book your skip bin, use our online booking form or give our friendly staff a call on 02 4708 2927.