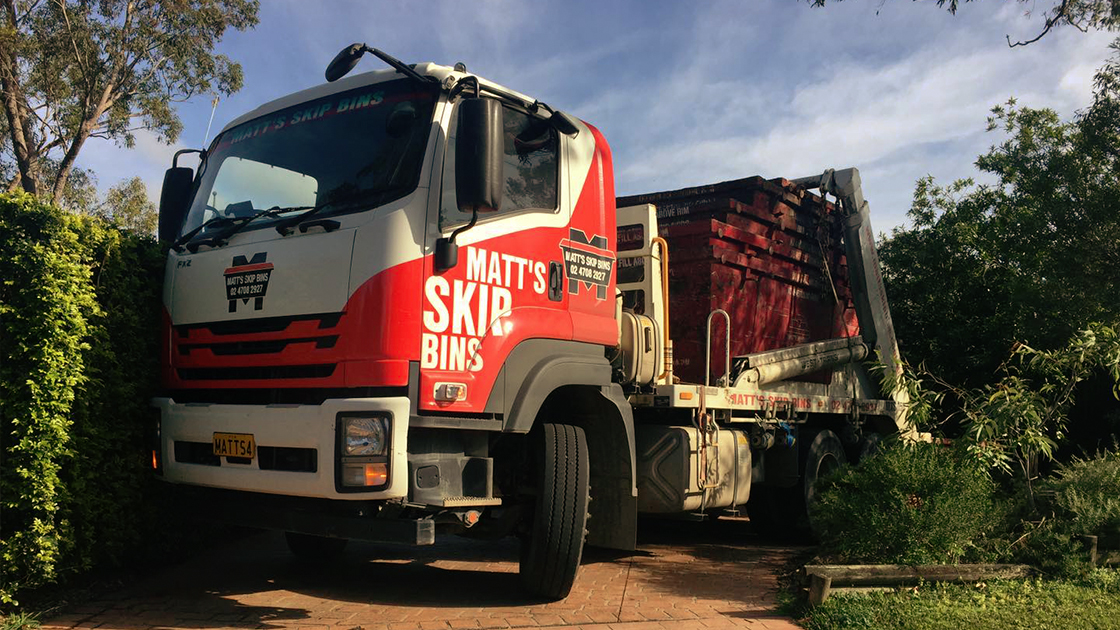 12 Feb •

3

min Read
As one of Western Sydney's leading skip bin providers, we have come to know our customers reasonably well over the years. 
With plenty of our skip bins scattered across the Sydney region, covering the Hawkesbury, Blue Mountains, Blacktown and more, we see many uses for our skips.
A solid waste solution with a variety of waste types, our skip bins are used for a multitude of reasons. You may even be surprised how our skip bins can come in handy in ways you never thought of before! 
On top of the obvious clean-up requirements, our bins are used both residentially and commercially. You may even have a use for our skip.
To see the reasons why skip bins are often used in the Western Sydney region, keep reading!
To cater to renovation waste
One of the most popular demands for our services is to cater to renovation waste. 
In Western Sydney, there is a mix of both new and old buildings. Due to the prevalent more senior communities that make up the region, there is an increasing need for renovations.
Renovations are increasingly common and can range in sizes – whether it's giving a building a facelift or modernising an office or home. This also caters to extensions such as new single rooms or an additional storey.
With our construction skip bin waste type coming in various sizes, both big and small, we often find our bins being hired on renovation sites. 
To provide a regular waste solution on a worksite
Did you know we can provide long-term customers with a cycle of skip bins as a semi-permanent waste solution? 
This is often utilised by long-term worksites and projects across Western Sydney with regular waste amounts being produced daily. 
This solution is very useful for various projects, including construction, landscaping and earth removal. We can leave our skip at the main worksite, regularly swapping it at a set time for a new bin. 
By taking the waste-filled bin and providing you with a waste-free skip, you have an on-going waste solution that is big enough to cater to your needs. We provide a large selection of waste types to suit trades and worksite needs, including mixed building waste, bricks and concrete and our green waste skip bin. 
The convenience and reliable process make skip bins on a worksite a common hire reason in Sydney.
To help make moving houses easier
An unexpected reason for hiring a skip bin is when moving homes. Many people don't expect it but relocating properties can generate a lot of mess and rubbish, making a move less convenient in trying to wrap up.
Packaging materials, old furniture and broken items are just some of the waste that can build-up when moving from one property to another. 
Instead of figuring out a council clean-up, a quicker and more convenient alternative is to hire a skip bin. A good idea to keep at your old property, this is a common reason our skip bins are hired throughout the region.

To clear out deceased properties
When it comes to deceased properties, skip bins make for one of the essential tools. Due to a large amount of waste left in a deceased estate, a large and stable waste solution is required.
Unfortunately, when a homeowner passes away, the estate is one of the assets that need to be cleared out generally. 
Even if one's belongings are split between the beneficiaries, some objects may be decided to be thrown away. On top of this, the property itself may need to be cleared and maintained for sale purposes, making a skip bin incredibly useful during these instances.
During these situations, a skip bin is the most reliable waste solution to cater for the large amounts of waste on deceased properties in the Sydney area.
---
Need a skip bin for one of these reasons or more? Visit our website to book now! With our skip bins now offered online, you can organise and pay for your skip within moments.