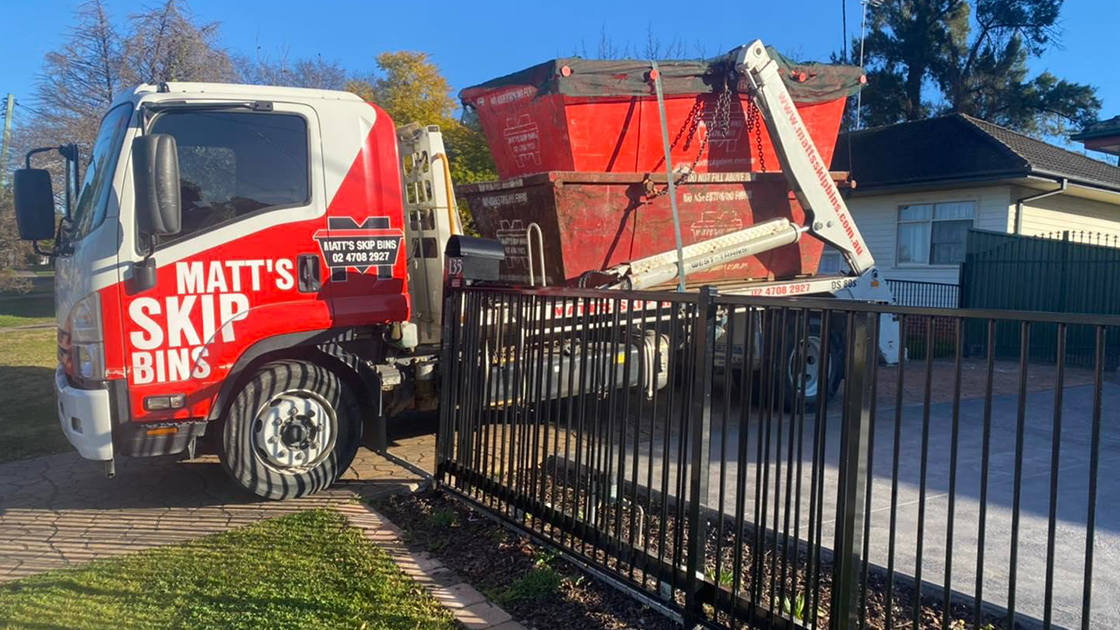 25 Jul •

3

min Read
Are you hiring a skip bin? To get the most out of your skip bin hire, avoid falling trap to the common mistakes others make when ordering or using their bins!
These mistakes can be the difference between a smooth or challenging hire experience. But don't worry, they can also be easily avoided with proper expert guidance!
Keep reading to see what you should avoid when hiring a skip bin and what to do if one of these situations happens to you.
Order the wrong size
When hiring a skip, it is surprisingly common to order the wrong size. You may request a specific size, thinking that it will be big enough when in reality, once all the rubbish piles up, you will need one larger than you anticipated.
If you find yourself stuck with a skip a size too small and need more space, we recommend ordering another bin. If you need additional space, you can order our small 2m skip bin or go more extensive, depending on your situation.
With the case of having only a tiny amount of waste left over, you can also see if you can put it in your next council clean-up or taking to the tip when you have the chance.

Overfilling the skip bin
After your bin has arrived and it is time to fill it up – we understand it is easy to get caught up. Once you get in the groove of it, you start chucking junk away and before you know it, you've filled your skip up! This is how many people end up overfilling their skip.
Overfilling your bin can be a hassle. Unfortunately, if it goes past the rim, we cannot take all content back with us (unless our driver can manage to restack it below).
Similar to ordering the wrong size, you may find that you don't have enough space in your skip. There are two solutions to avoid this – make sure you are aware of and do not cross the 'do not fill above rim' or go for a larger bin size.
Not getting the right waste type
There have been some instances where clients order the wrong waste type. For example, they may need a green waste skip bin but instead order a dirt and clay bin, thinking both containers accept the same items. This is not correct. This leaves them with waste that cannot be accepted into our bin.
To help you get the most value from your skip bin hire, you should carefully select your waste type based on the materials and items you need to get rid of. We outline each bin category on our website, detailing what is and is not accepted into each type. This will help you select the right bin, ensuring you get the correct waste type.
Hiring the bin for the wrong dates
Another common mistake customers can make when hiring a skip is booking the wrong dates. This means getting the bin delivered or picked up too early – or sometimes too late. This can cause a headache for significant projects with particular timelines or when it clashes with the estimated completion date.
To avoid this, we encourage you to discuss dates with your project manager, as well as to double-check your hire doesn't interfere with other trades if you're on a worksite.
For one-off residential hires, we advise you to configure your timeline to establish when you will need your skip and for how long. If you realise you have the wrong hire dates before the arrival of your skip, please get in touch with us.
---
Are you ready to book your skip bin? Head to our online booking form now! Providing skip bin hire to Western Sydney businesses and homes, we can deliver you a reliable waste solution for all of your rubbish. Visit our website or call us on 02 4708 2927 to learn more.