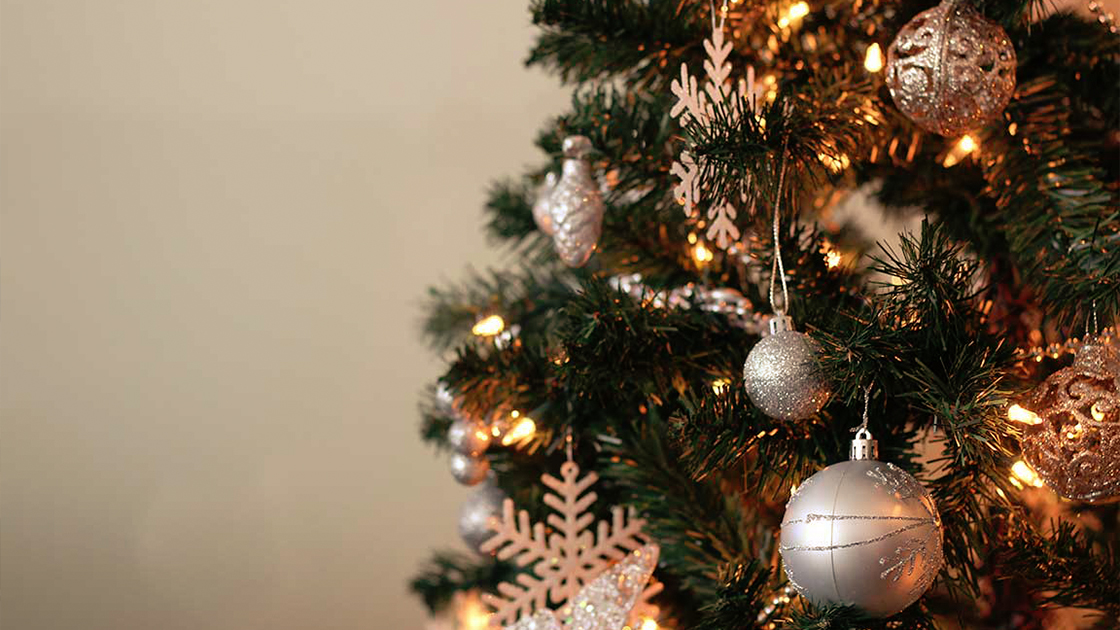 04 Dec •

3

min Read
December is now upon us and that means one of the biggest holidays of the year is just weeks away!
Christmas is a wonderful time of the year for family and friends to get together and celebrate with one another.
Although it is a joyous event, the preparation for the big day (or days depending on how busy you are!) can be hectic. It's common during this season for guests to stay over or visit during Christmas.
Surely, you will want your house ready and presentable for whatever the holiday season throws your way! To do this, a large cleanout is a must.
A large cleanout will create more space for your home and make it look more presentable. To see what a cleanout before Christmas entails, keep reading below.
Declutter spaces and rooms in time for visitors
Having guests over is a given during the busy holiday season.
Whether your visitors are dropping in for a quick visit during their holiday break or coming over for Christmas, it's important to have your home look presentable for both the planned and unexpected.
This means you will not only need to clean your home, but you also have to declutter and make it look spotless!
The best place to start is by going through and decluttering rooms that visitors may see or spend time in. Places you should cover include the general living areas such as lounge rooms, dining rooms and the kitchen.
If you are having guests stay the night, you might want to ensure any guest rooms or study are also clean of rubbish you don't want on show.

Looking to banish that box of junk you've been meaning to throw out or that empty cardboard box that came with the new side table? We recommend hiring a skip bin to cater to your mess.
Even if it is a small amount of junk in the corner, our 3 cubic metre skip would be sure to do the trick.
Give your home and appliances a clean for holiday celebrations
Are you hosting Christmas this year? You will want to make sure all your amenities are clean and ready for use.
Lengthy celebrations are bound to have guests wanting to use the toilet or giving a hand in the kitchen. We recommend you give your bathroom a good clean for ease of mind. Mopping and vacuuming the floors throughout the house is also a nice touch.
Joyous celebrations usually mean more time in the kitchen. Make sure your kitchen is presentable in case family and friends will want to lend a hand with the food preparations.
It's better to prepare the Christmas ham, salads and roasted potatoes in a clean and tidy space. When cleaning your kitchen, you should not only ensure the benchtops are sorted, but also check the state of your appliances.
It is recommended you clean your oven from long-standing oils and debris and ensure your dishwasher is working – trust us, it will make the post-dinner clean-up easier! 
Clean out your cupboards to make room for new presents
As it guarantees bonding time with the family, Christmas also involves other exciting activities like gift giving. And with presents, comes a whole lot of room required!
Especially true if you have children, finding room for new presents can be a challenge. Although a lovely surprise, you may find your house overflowing with gifts you don't know where to place.
To avoid this issue, we recommend you clean out your cupboards in the lead up to the holiday. This way you can prepare yourself to have room for the new presents before the time arrives.
By hiring one of our skip bins, you can chuck out stuff you don't need and make room. You know what they say – out with the old and in with the new!
---
Are you looking for skip bins in Sydney that you can trust for your pre-Christmas cleanout? Look no further than Matt's Skip Bins!
We offer an array of waste types and skip sizes; you can trust in our bins to take care of your waste.
Get in quick before Christmas and order your skip bin now! Alternatively, you can wait until after Christmas and see what you get before you throw everything away (it's the thought that counts, right?). Visit our website to book your bin or give our friendly staff a call on 02 4708 2927.