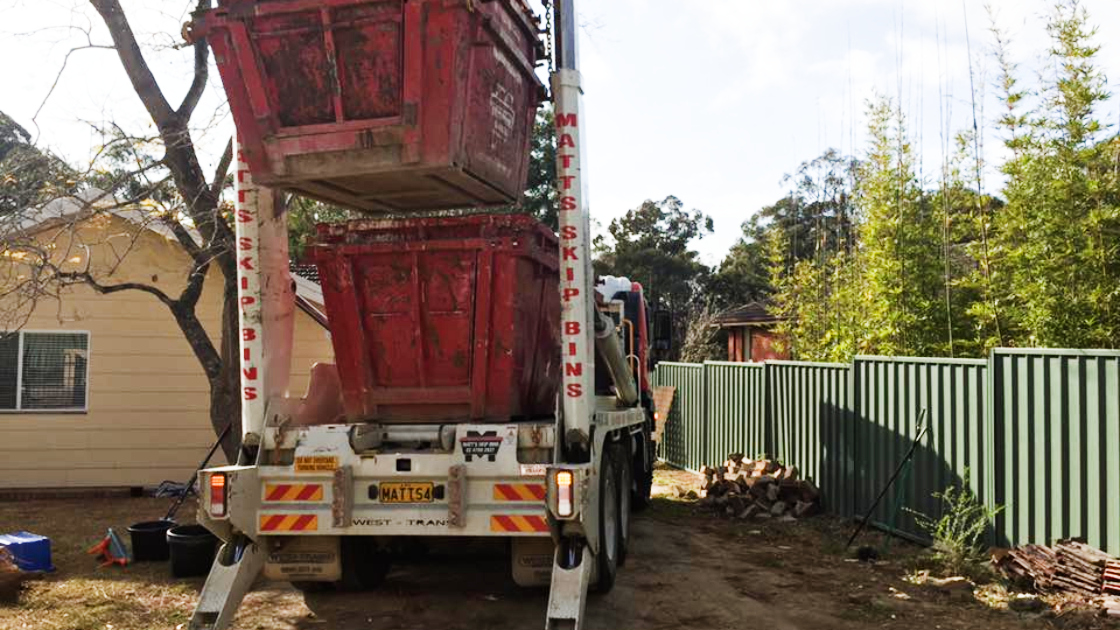 15 Jan •

3

min Read
When it comes to ordering a skip bin, we understand there are many instances where it may be booked on short notice.
However, when you need a skip bin for a planned situation such as a bathroom renovation, you can book months in advance!
Not only will booking your skip bin early help us, but by doing so, you are getting the best opportunity possible.
You will have peace of mind knowing your waste is covered by the professionals, ensuring a stress-free process throughout your project.
To see why you'll love early booking as much as we do, keep reading below!
Why you will love early booking
The best part about an early booking is the zero-stress factor!
By calling weeks, or even months, in advance, you will be saving yourself the stress of trying to organise your waste last minute!
This way, you can have peace of mind knowing you have already sorted your waste and won't have to scramble to discard your rubbish.
This also gives you time to plan where you will have your bin placed and how you can access it.

It will also ensure you have the right skip available when you need it!
Sometimes, when people call on short notice, their ideal bin may not always be up and ready to go. So, if you book in early, you get to have your pick!
Furthermore, by ordering a skip early on, you will allow yourself time to estimate the amount of space you will need. You can also change skip bin sizes if you need to later.
Importance of booking your skip bin early
Not only does it take the weight off your shoulders but booking your skip bin in advance makes our job easy, too! It gives us time to ensure we can give you everything you need, exactly when you need it.
When you book a skip bin, it is important to note we have a strategic process enforced to guarantee we can provide our quality skip bin hire service to all of our clients across Sydney.
So, to make sure we can deliver the right skip at the most convenient time for you, we encourage you to book it as early as possible due to our thorough strategy emplaced.

Every skip bin order starts with either a phone call or website booking.
From here, we complete all the administrative tasks such as putting the order into our system and handling the transaction and receipts.
Then, our factory staff sort and empty a full bin, ensuring you have a skip ready for delivery.
After this, we allocate drivers their runs each night, ready for the next day. This way, we can guarantee you'll have your bin right in time for your project, exactly when you asked for it to come.
As you can see, we have a timely process put in place to see to it you get the right skip bin for the right amount of time.
And to ensure you get everything you need, putting an order in early takes the pressure off both you and our team.
How to make an early booking
Need to book your skip bin? Whether you have a renovation or a building demolition coming up, booking months in advance is possible and is a quick and easy process.

All you need to do is give us a call or simply go online. On our website, you can book any of our skip bins online through our booking form.
By answering our simple questions, you can have the bin you need booked and ready for your project.
Or if you would prefer the assistance of our friendly team, simply give us a call and we can help you select the right waste type and size and help you book one on the right delivery date.
---
Ready to book your skip bin in advance? Whether you need it for next month or in two months' time, you can book now!
Book online or give us a call on 02 4708 2927 today!