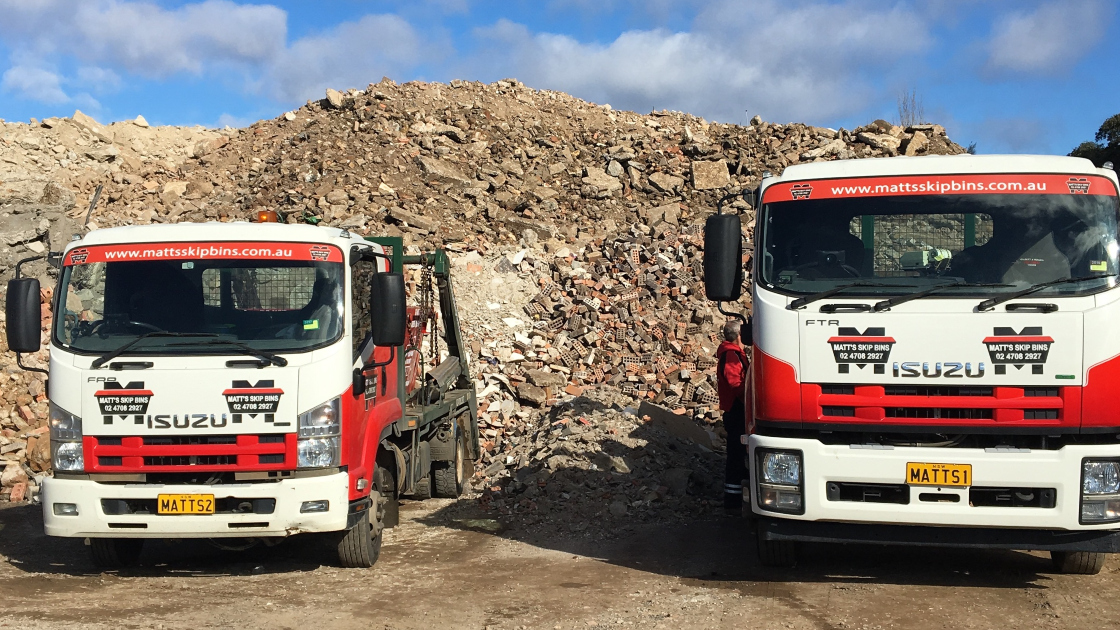 05 Sep •

3

min Read
What many people don't know is that after we've collected your skip bin, our job is only just beginning! At Matt's Skip Bins, we are committed to doing what we can in reducing landfill, making recycling extremely important in our business. That is why once we pick up your skip, we sort through your bins in our recycling yard to reuse as much material as we can.
Are you curious to know about the benefits of recycling? Keep reading below to see why we strive to recycle as much as we can from our skip bins across Sydney.
Limits waste and landfill
One of the biggest impacts recycling can have is that it limits waste and landfill. By taking out as much as we can, we are reducing the amount of rubbish that is sent to landfills and in turn, trying to prevent them from reaching their full capacity level.
Aside from this, it also limits further pollution and greenhouse gases. The more waste that reaches the landfill, the more we are harming the environment. From releasing further odorous gases and methane to producing leachate which can harm our waterways, there are many reasons why we need to limit the amount that is being sent to landfills.

Positive environmental contributions
As mentioned above, recycling can help the environment in many ways such as limiting waste and landfill. However, there are also many other environmental benefits that come with it. From decreasing pollution to reducing energy consumption, it is extremely important to continue recycling as many materials as possible.
By recycling goods, less energy consumption is used compared to the process of manufacturing new objects. This means you are helping save energy. Furthermore, this practice also conserves natural resources by avoiding using any new materials and instead, recycling already existing ones.
Recycling gives further purpose
A great factor of recycling is giving materials and items further purpose. Not only does this save what resources could've been used in a new manufacturing process, but you are also taking advantage of quality materials that can go further.

A good example of this is green waste. By taking materials out of your green waste skip bins, we are able to use this for compost and other uses that give back to the environment instead of going against it. Other materials that are great to recycle include paper, cardboard, aluminium cans, glass and plastic.
---
As you can see, there are many reasons why recycling is an important process in the waste industry. When it comes to it, our proactive team at Matt's Skip Bins strive to do our part in helping the environment as much as we can. By using our skip bins, our customers have peace of mind knowing their waste will be doing the most it can!
Are you looking for a skip bin? Whether you are after a skip bin hire in the Hills District or Nepean area, Matt's Skip Bins can help you! Servicing the Western Sydney region, we have an array of skip bin types and sizes to choose from. To find out more, order online or give us a call on 02 4708 2927.