08 Mar •

2

min Read

Are you a hoarder? 5 tips on how to get rid of your stuff
If you know a hoarder or readily admit to being one yourself, you know how difficult it is to part with your belongings. Hoarding involves keeping excessive quantities of objects inside the home, and can cause significant distress. Whether you're moving out, clearing the garage of those things you no longer need, or it's simply time to make a change, use our top 5 tips on how to get rid of your stuff, below!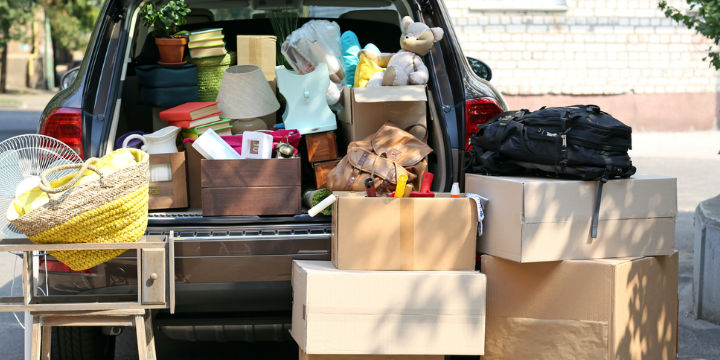 Tips For Decluttering
1. Enlist some friendly help
To assist you with the difficult task of sifting through those boxes and piles, enlist a friend, family member or neutral third party sit with you. It's often necessary for hoarders to have assistance from someone who does not have the same emotional attachment to their belongings as themselves. This person also provides a useful objective opinion, and will have a clearer idea about what should stay or go.
2. Why are you keeping it?
Despite the fact you might think otherwise, we all have at least a few possessions at home that we could do without. With each item that you pick up while sorting through, ask yourself why you're keeping it. Do you use it often? Does it serve a purpose? Do you have more than 1 of the same item? Unless it's something rather sentimental, like a wedding album, it's time to let it go. If you haven't worn those shoes in years, now is the time to say goodbye.
3. Handle things once
While sorting through your things, every item you touch should only be handled once. As you pick it up, decide to either put it in the place where it is going to stay, or set it aside for it's new home. You can choose for it to be recycled, donated, returned, or put into the skip — this choice is yours. Just don't put off deciding the fate of an item until 'later', as you'll likely end up keeping it regardless of its use.
4. Put it in a box
If you're really having difficulty deciding whether to toss or keep an item, put it in a specific box for 6 months. If you don't open the box before the 6 months is over, you can let it go for good without regret. This idea is especially helpful for people who hoard items such as magazines and travel toiletries, as it will be evident how little they are used.
5. Stop pretending to organise
People often cheat when clearing out their homes by 'organising' their belongings instead. This prevents you from removing the clutter in your life, as it's really just relocating things from one room to another and hiding stuff in boxes. By physically getting rid of these superfluous items, you'll be organised without even realising it.
Need some help getting rid of your unwanted stuff? Check out our bin sizes and book a bin online. If you have any enquiries, please call us on 02 4708 2927.