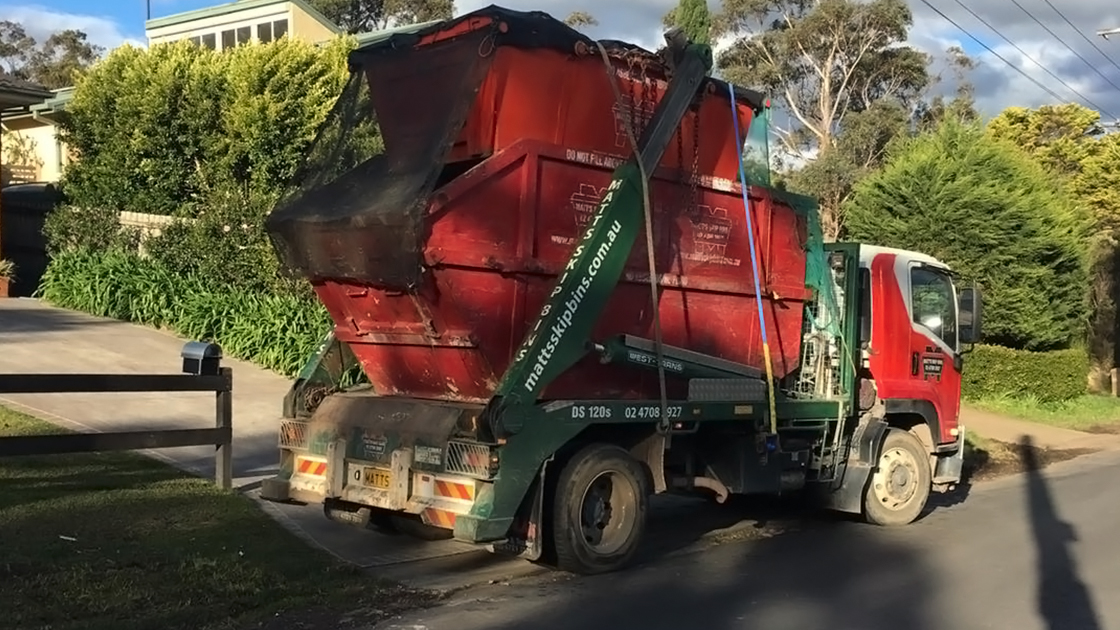 14 Sep •

5

min Read
Flowers are blooming and the temperature is slowly rising – it's official, Spring is here! With the arrival of the new season, now is the time to hit refresh on your home with a thorough spring clean.
As the days get warmer and more sunlight fills your home, you want a comfortable environment that reflects the new season. Say goodbye to the winter blues!
A leading provider of industrial skip bins in Sydney, we understand how important it is to achieve a clean household and how it can be a bothersome chore at times. That is why we want to provide you with a spring-cleaning checklist from the experts!
We promise this will definitely make your spring cleaning faster and easier.
Grab your gloves and get your weapons sorted, it is time to get your spring cleaning on! Read on to see what you should remember on your mission.
1. Dedicate time to clean
The first thing you need to do when it comes to spring cleaning is to dedicate and find the time to clean! Without putting time aside to clean your home, you will not be able to achieve a tidy house (without hiring cleaners, of course!).
We recommend finding time on the weekend, afternoon during the week or on your day off to get it out of the way. You could also mark a few days during the school holidays to smash it out. Be sure to follow through with your set cleaning schedule, this will help you avoid any more delays.

2. Clean inside and outside
When 'spring cleaning' comes to mind, many instantly think about the inside of your home. But you should remember that the outside of your home also needs attention!
For a successful and efficient clean, give both the inside and outside of your home equal attention and care. This will help you achieve a wholly cleaned property, allowing you to enjoy all parts of your house, whether you enjoy the indoors or the great outdoors.
For inside cleaning, focus on areas that are often neglected. You'll discover that there might be items you no longer need and can be disposed of. For outdoor cleaning, check your garden and storage areas to clear any unnecessary clutter that might crowd your home.
3. Get the right waste solutions
Want to know the key to an efficient clean? Getting the right waste solution! This means having the appropriate bins and services available and on standby. What you need will depend on the extent of your cleaning.
We recommend hiring a skip bin for chucking out oversized items and heavy materials. We have several skip bin sizes available, with our smallest, the 2m skip, being ideal for extensive spring-cleaning situations.
4. Have the right tools
In addition to the right waste solution, you also need the right tools available to do a proper spring cleaning. This doesn't just mean the right cleaning products, but also the right machinery and tools!
We recommend listing all the products you need and purchasing them before you start your cleaning. Common items include:
window cleaner
carpet cleaner
bleach
mould remover
sponges & brushes
duster
broom & mop
vacuum
For certain situations, you may need to purchase or hire industrial-grade tools and machines, such as a spot cleaner, steamer and window cleaner. Don't forget to have your gloves on too. You'll want to protect yourself from any harsh chemicals you might be handling.
5. Give attention to windows and walls
While surfaces and floors get the most attention in the room, make sure you also look at the walls and windows! As essential parts of a room, the walls and windows can gather a lot of dirt and grime and should be followed up after the floors are accounted for.
Try wiping both over and spraying the windows. Depending on how game you are, you may even want to give the walls a new coat and hire a professional window cleaner!
6. Go hard at the wet areas
Months of cold and chilly weather generally leave behind a build-up of mould and other grime in your wet areas. This makes it important you hit the bathroom, laundry and kitchen with a thorough clean. Cover the main surfaces such as showers and benches and get scrubbing on the tiles!
Also, don't forget to clean out all the nooks either! We are talking shelves, cornices, appliances and more. Use this opportunity to throw out old rotting pieces, like ratty towels, old shower caddies and expired items and replace them with new fresh ones.
7. Clean areas even if they aren't visible
Forget the saying 'out of sight, out of mind'! It is time to look inside! Many overlook hidden areas, such as inside cupboards, fridges, ovens and sheds. When spring cleaning, you need to cover all areas, even the ones you can't see. Especially the areas you don't often check.
Think of the storage areas and behind closed doors. In addition to cupboards, review your wardrobes, pantries and vanities. Not only could these areas do with a scrub or clean-out to start fresh, but it is also an excellent way to stocktake the items it holds and throw out what is no longer needed to make more room. Remember to check if things are accepted before chucking them in the skip!

8. Phase out old linen and bedding
A new season begs for fresh linen and bedding! You should rotate your bedding and linen around as the weather changes, phasing out the heavy for thin alternatives. It is also an excellent chance to bring out a pop of colour or new design to suit the new season.
Take this opportunity to analyse your current bedding and linen situation. These materials are accepted in our general waste skips. These should be wasted every two years, if not sooner, due to wear. So while rotating, make an informed decision and decide if it is time for it to go!
9. Cleanse the air
Another overlooked element in spring cleaning is the air. Air conditioners and fans collect a lot of dust when not in use. By the time spring rolls around, these are already begging for a clean! This means changing any filters and dusting the vents is vital!
In addition, it won't hurt to cleanse the air by introducing an air purifier. Ideal for those who suffer from allergies, air purifiers will help reduce allergens while also eliminating foul odours and keeping a pleasant smell in your home.
10. Give material items a clean, wash or steam
Finally, make sure to clean the material-based items around the home! Many furniture and decor pieces get overlooked when cleaning as they may not visibly be dirty. However, you'll be surprised how much dirt it is camouflaging after frequent use.
Items like the lounge, rugs, curtains, drapes and chairs may need a wash or steam. Fabric cleaners and the use of a carpet and upholstery vacuum can do wonders, providing a necessary deep clean to remove surprising amounts of dirt and stains.
---
Now that you have our expert recommendations, you can have a successful spring-cleaning experience! Don't forget to purchase and hire the necessary elements, such as a solid waste solution.
To hire your skip bin, head to our website where you can find and book our skip bins online. For any enquiries, give us a call on 02 4708 2927.